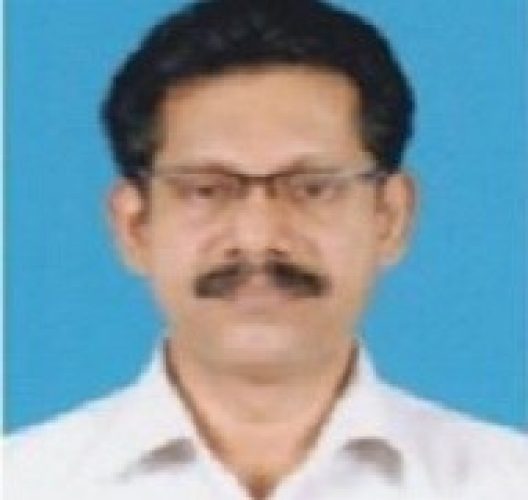 Assistant Professor - Selection Grade, MSW Programme
Department of Global Health
CURRENT ACADEMIC ROLE & RESPONSIBILITIES
o   Mentoring postgraduate Social Work Students.

o    Teaching, Lesson Planning and Syllabus revision.

o    Guiding Students for research Dissertation

o    Supervision for Students Internship

o    Guiding for students Field work practicum

o    Conducting industrial exposure visit to various organization

 
SUBJECTS CURRENTLY TEACHING
| Subject | Subject code | Semester |
| --- | --- | --- |
| Social Welfare Administration and Legislation | MSW 608 | Year I |
| Labour Welfare and Industrial Relation | MSW 625.01 | Year I |
| Organisational Behaviour | MSW 623 | Year I |
| Project Planning and Management | MSW 622 | Year II |
| Human Resource Management and Development | MSW 624.01 | Year I |
| Research Project | MSW 628 | Year II |
| Field Work Practicum | | Year I, Year II |
ACADEMIC QUALIFICATIONS
| Degree | Specialisation | Institute | Year of passing |
| --- | --- | --- | --- |
| PhD (Doctor of Philosophy) | Social Mobility | Mangalore University, Karnataka, India | 2013 |
| MSW (Master of Social Work) | Personnel Management and Labour Welfare | Shivaji University, Maharashtra, India | 1995 |
| Bachelor Arts | Economics | Calicut University, Kerala, India | 1991 |
Experience
| Institution / Organisation | Designation | Role | Tenure |
| --- | --- | --- | --- |
| Alva's Education Foundation, Dept. of PG Studies in Social Work, Karnataka, India | Professor | HOD- PG Studies in Social Work | 18 Years |
AREAS OF INTEREST, EXPERTISE AND RESEARCH
Area of Interest
Organisation Behaviour, Social Entrepreneurship & Human Resource Management
Area of Expertise
Human Resource Management, labour Legislation & Industrial Relation
Area of Research
Human Resource Management & Organisation Behaviour
Professional Affiliations & Contributions
·         National Association for Professional Social Workers in India, and Indian Society for Professional Social Work
·         Indian Society of Professional Social Work
·         Executive Member in Malabar Coastal Institute for Training, Research and Action
Capacity building human resource through reinventing education and role of college
Avishkar Publishers, Jaipur, ISBN978-81-7910-45-7.
Social Work Intervention and Practice in Industry
Author Press, New Delhi, ISBN: 978-81-7273-632-3.
Sexual harassment on women at work place: Importance of Mental Health program and Role of HR with special reference to garment industries, Bangalore
Women and Mental Health by NIMHANS, ISBN-118-86430-00- X.No:15.
Social Work in Industry
By Professional and Technical Publishers, Coimbatore, ISBN, 978-81-910224-5-2.
Educational Development and Social Mobility among Marine Fishing Community of Kasaragod Coastal District. Kerala
By SELP journal of Social Science, ISSSN: 0975-9999, Vol.1, No, 4.
Problem of Traditional Marine Fish Selling Women in Kasaragod Coastal District, Kerala State, by SAMAJ SHODHANA
Journal of the Mangalore Sociology Association,Vol.20,No.1.