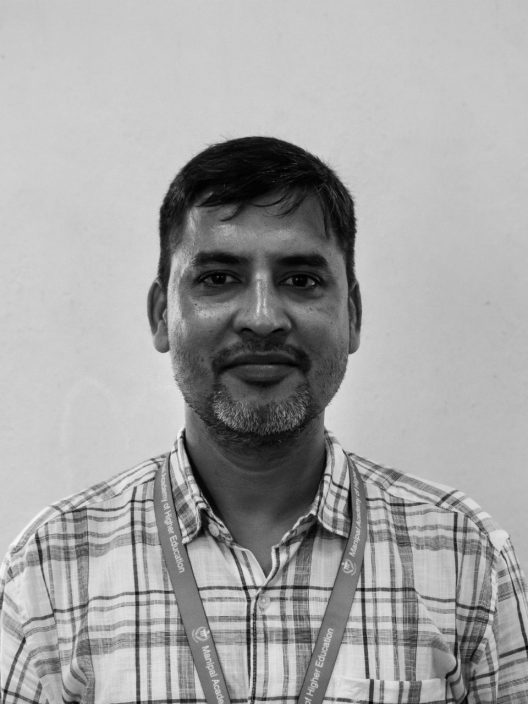 Assistant Professor- Senior Scale
CURRENT ACADEMIC ROLE & RESPONSIBILITIES
Coordinator for Innovation Cell

Associate Coordinator for Collaboration & Outreach
ACADEMIC QUALIFICATIONS
| Degree | Specialisation | Institute | Year of passing |
| --- | --- | --- | --- |
| Ph. D. | Geomatics Engineering | Indian Institute of Technology Roorkee, Uttarakhand, India | 2018 |
| M. Tech. | Geomatics Engineering | J. N. T.U. Hyderabad, Telangana, India | 2008 |
| M. Sc. | Environmental Sciences | University of Allahabad, Uttar Pradesh, India | 2004 |
| B. Sc. | Chemistry and Botany | University of Allahabad, Uttar Pradesh, India | 2002 |
Experience
| Institution / Organisation | Designation | Role | Tenure |
| --- | --- | --- | --- |
| Indian Institute of Technology Roorkee, Uttarakhand, India | Senior Reseach Fellow | Senior Reseach Fellow | 16/08/2014 to 31/07/2016 |
| Indian Institute of Technology Roorkee, Uttarakhand, India | Junior Research Fellow | Junior Research Fellow | 16/08/2012 to 15/08/2014 |
AREAS OF INTEREST, EXPERTISE AND RESEARCH
Area of Interest
Application of Geospatial technologies for Urban Planning and Management, Flood Modelling, Urban heat island etc.
Area of Expertise
Remote Sensing and GIS application in water resources management and planning, Hydrological Modelling, Climate change and Water Quality Modelling etc.
Area of Research
Hydrological Modelling i.e. SWAT Model, InVEST Model, Natural Resources Management using Geomatics Techniques etc.
Work Experience
| Organisation | Role | Tenure |
| --- | --- | --- |
| Shotam Instruments Pvt. Ltd. New Delhi | Project Manager | 20/12/2008 to 31/05/2012 |