Manipal Academy of Higher Education celebrates 70th Independence Day
Need for reforms in higher education sector is felt more now than ever before. -- Dr.Surendra Shetty (Pro Vice Chancellor)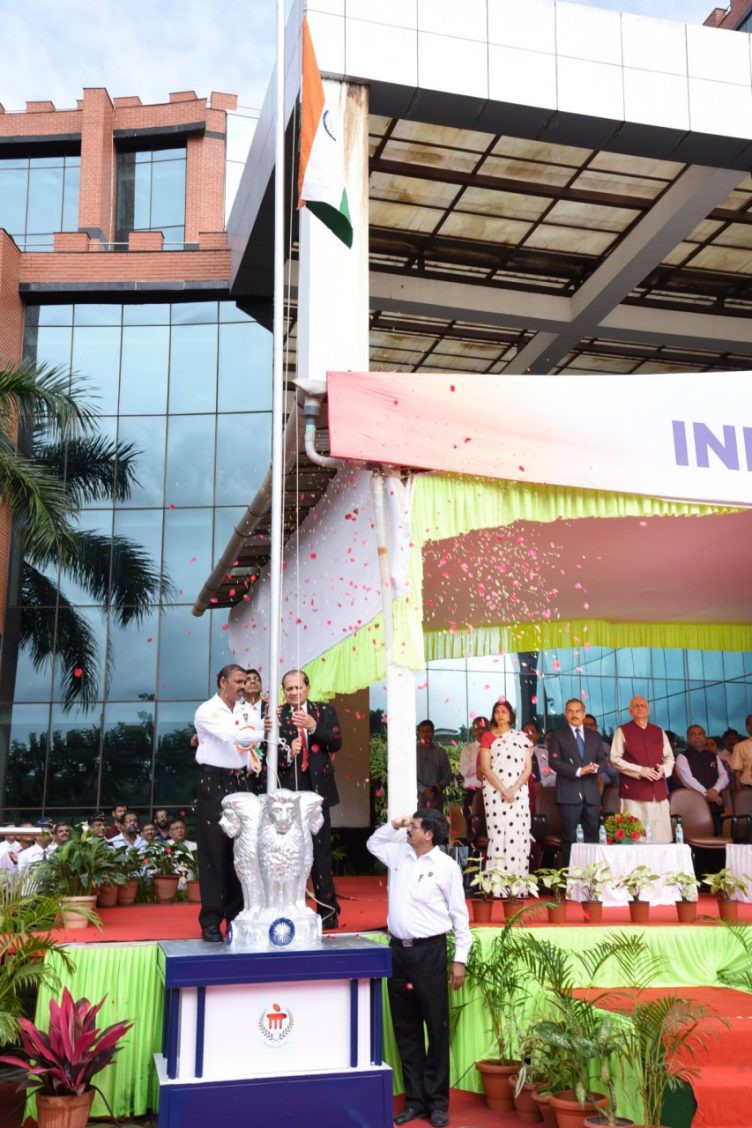 Manipal Academy of Higher Education celebrated the 70th year of Independence with patriotic fervor. While paying rich tributes to the great leaders who struggled to end British rule in the country, the hour-long program, organized by the School of Management, was replete with all the ingredients needed to make the occasion as ceremonial as can be. Director Dr Raveendranath Nayak welcomed the gathering.
Chancellor, Dr Ramdas M Pai inspected the guard of honor and unfurled the Tricolor. Contingents from all the institutions of the University, NCC, Securitymen and Asare presented a smart march past in which Manipal College of Nursing, Manipal emerged the best. Host team School of Management were adjudged the second best and Manipal Institute of Technology came third.
Pro Vice Chancellor, Mangalore Campus, Dr Surendra Shetty delivered the Independence Day message. He emphasized on the need for a better education system for the country. " During the last 70 years of Independence India has made tremendous progress in agriculture, industries, space, IT, biotechnology, rural development, education and health care sectors," he said and added that the Indian higher education sector had become the largest in the world in terms of number of institutions and the second largest in terms of number of students. "The sector is already educating and enabling nearly 28 million students in nearly 726 universities and 38,000 colleges. The demand for higher education is forever increasing," he said. "But, the paucity of quality education is a major stumbling block in our endeavor to increase the supply," he lamented. "The pressing need for reforms in higher education sector is more actually felt now than ever before".
India is the youngest country as far as age of the population is considered. We have 20 per cent of the world's population below the age group of 24 years. We have young minds but they should select the right career. A very large number of our educated people are not employable. Therefore, educational institutions should focus on imparting, knowledge, skill and value based education," he said.Prof. Chetana Madodi was the master of ceremony and Dr Rajasekharan Pillai gave the vote of thanks. A new Digital Display Board installed at the University building was inaugurated by Dr Ramdas Pai.