The Department of Commerce (DoC), a constituent unit of Manipal Academy of Higher Education (MAHE), Bengaluru offers full-time UG & PG  programs.

Highlights of the Department:
1. B.Com(Honors) is integrated with ACCA (Association of Chartered Certified Accountants)  which comes with a 9-paper exemption and classes conducted for the remaining 4-papers by professional trainers. Click here for details!
2. We facilitate US CMA (Certified Management Accountant)  program and CA (Chartered Accountant) foundation and intermediate exams.
3. To enhance their professional competency, students are trained to clear different exams in NISM and NCFM modules.
4. An academically vibrant atmosphere where one learns from industry veterans and Professors of Practice.
5. Rich academic infrastructure, enabled with Wi-Fi, State-of-the-art facilities, library,  computer lab, access to online resources, etc.,
6. Internships during their sixth and eighth semesters.
7. Career Guidance
8. Placement Training
9. Guest Lectures by Industry Professionals
Our Programs
Department of Commerce offers new gen specialisations like Business Analytics, Banking and Finance and Corporate Accounting in its undergraduate program.
M.Com-FA makes the students industry ready by making them specialise in various areas of Finance and Accounting.
Internships & Projects 
B.Com(Honors) Students are required to undergo  04 weeks Internship during their fifth semester and undertake a project work for 14 weeks during their eighth semester. 
M.Com - FA students are required to take up a mini project for 04 weeks during their third semester and a dissertation for 08 weeks during their fourth semester.
The internships and projects prepare the students for fast-tracking their careers in their chosen fields. 
The learning experience should never be restricted to the academic classroom but rather focus on the all-around development of students. At DoC, MAHE Blr. we work towards the 'holistic development of students across diverse areas of music, dance, painting, literature, and sports to shape their soft skills and finally, instill in them values and ethics.'
The following Clubs in different areas work towards all-round development of students:
Alyattes – The Finance Club
LumiEre – Cultural Club
Volorous - The Sports Club
Student Testimonial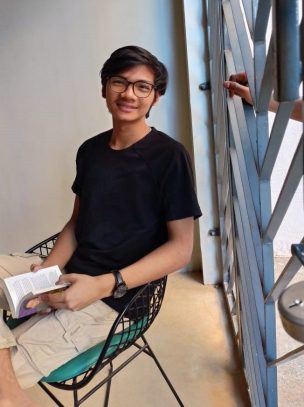 The friendly faculty, amazing campus and my friends put together make my stay at MAHE, Blr a pleasant experience. When I reached the campus from my home town Tinsukia, Assam, I had several inhibitions which disappeared within few days. Very supportive faculty make my learning a pleasant experience. The industrial visits that we go to, the field trips that we have gone to so far, the learnings from the invited talks by industry experts, the guest lectures etc., has made me realise that there's so much more to learn and I am sure that I have landed up in the right place.
Vedansh Khaitan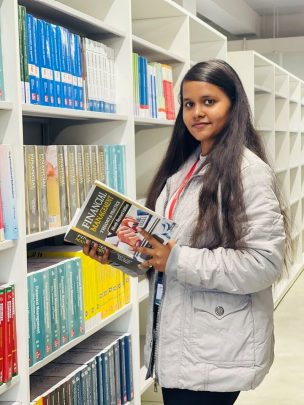 Coming from Dhanbad, Jharkand, with limited exposure and experiences, I am overwhelmed by the kind of events that we as students get to organize conduct and execute. I was not aware of my capabilities as an individual until I was assigned several tasks which I could execute to perfection. With the kind of exposures im getting at MAHE Blru, I know world will be my canvas and that I have unlimited potential within me.
Gungun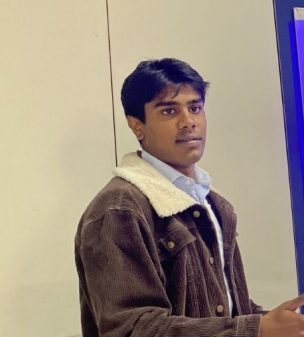 Being a sport enthusiast myself, I was looking to join an institution which has good sports related infra structure. I am liking every single minute that I spend indulging in different kind of sport facilities at Manipal, Bengaluru campus. Be it the basketball or cricket or football, the time I get to spend here playing out there with friends is something that I would cherish even after I pass out of this institution.
Nikhil Jason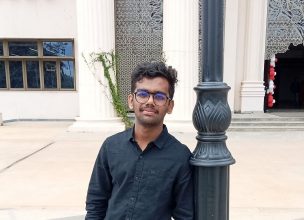 Freedom and autonomy that I have got towards organising several activities at Department of Commerce is something that has encouraged me to be my best version ever. Coming to MAHE Blr all the way from Kotma, Madhya Pradesh was the best decision that I have taken so far as MAHE provides ample learning opportunities for students like me to excel at. Be it organising several events and activities or giving us an opportunity to learn from the accomplished personalities, my department encourages and motivates us to always put our best foot forward. Thank you DoC for the opportunities so far and the learnings too!
Divyaditya Agrawal
Events
BasketBall_Tournament by DoC Students' club
Eminent Speaker Series - Forensic Accounting