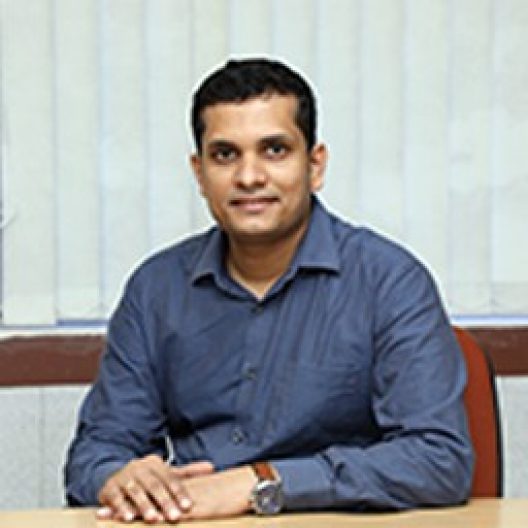 Professor
Department of Orthodontics
CURRENT ACADEMIC ROLE & RESPONSIBILITIES
Dr. Ashith M.V is Associate Proressor and Member of Image projection committee
SUBJECTS CURRENTLY TEACHING
| Subject | Semester / Year |
| --- | --- |
| Orthodontics and Dentofacial Orthopaedics | |
ACADEMIC QUALIFICATIONS
| Degree | Specialisation | Institute | Year of passing |
| --- | --- | --- | --- |
| MDS (Masters of Dental Surgery) | Orthodontics and Dentofacial Orthopaedics | COORG INSTITUTE OF DENTAL SCIENCES, RGUHS | 2011 |
| BDS (Bachelor of Dental Surgery) | | AJ Institute of Dental Sciences, RGUHS | 2008 |
| P.G CERTIFICATION | Cleft and Craniofacial Orthodontics under Smile train | Sharad Pawar Dental college in collaboration with Smile Train. (Recog under Datta Meghe University, Wardha ) | 2014 |
Correlation Between Hyoid Bone and Pharyngeal Airway Space in Differing Vertical Skeletal Dysplasia
he hyoid and the tongue are intimately associated structures. The hyoid bone forms the anterior limit of the pharyngeal airway space. Thus, the position of hyoid bone and position of tongue can be considered determinants of pharyngeal airway space. Sixty samples, divided in three groups based on their growth pattern were studied and McNamara's airway analysis and hyoid triangle analysis were used to evaluate the pharyngeal airway space and hyoid bone position respectively.A negative correlation was found in hyperdivergent group between the upper and lower airway space and the FMA. A positive correlation was seen in hyperdivergent group between the upper and lower airway space and the anteroposterior position of the hyoid bone. Keywords: Hyoid Bone, Pharyngeal Airway Space, Vertical Growth Patterns.
Digital India Digitisizing Orthodontic office Our Experience with Design and Implementation of a Contemporary
The Impact of Platelet Rich Fibrin on Periodontally Accelerated Osteogenic Orthodontics (PAOO)- A Perio-Ortho Interdisciplinary Case Report
Background: In the present day scenario as the number of adult patients presenting with severe teeth malocclusions increase, the orthodontic profession constantly debates on ways to accelerate tooth movement and focuses on improving the patient centered outcomes. PAOO, a surgically assisted orthodontic procedure, which combines the use of corticotomy along with bone grafts, has been used to fasten the clinical results. Platelet rich fibrin, (PRF), an autologous platelet concentrate, with its vast release of growth factors plays an important role in enhancing soft tissue outcomes. Aim: This case report aimed to demonstrate the efficacy of PRF on soft tissue outcomes when used as an adjunct to a variation of PAOO technique and also assess the time duration to achieve complete space closure. Case description: A 23 year old female patient had presented herself to the outpatient Department of Orthodontics, Manipal College of Dental Sciences, Mangalore, India, with a chief complaint of protruded upper anterior teeth. The patient had been diagnosed with Class 2 division 1 malocclusion, after which therapeutic extraction of upper 1st premolars and lower 2nd premolars were performed. To facilitate lower molar protraction, the patient was referred to the Dept. of Periodontology for PAOO procedure. PAOO procedure was performed along with PRF and the clinical outcomes were assessed at the end of 6 months. Conclusion: Correction of severe crowding may pose a significant challenge to the orthodontist. A combination of PAOO with PRF has shown beneficial therapeutic outcomes, better patient acceptance and enhanced soft tissue healing. It would be a viable alternative to the invasive orthognathic surgery. Clinical significance: PAOO when combined with PRF not only results in faster space closure but also the vast growth factors released from PRF not only improve post-operative healing, but also increases the soft tissue thickness.
AREAS OF INTEREST, EXPERTISE AND RESEARCH
Area of Interest
Cleft lip and palate management include adult/ interdisciplinary treatment, Orthognathic surgery, temporary anchorage devices
Area of Expertise
Fixed Orthodontics, Cleft lip and craniofacial orthodontics, Orthognathic surgery
Area of Research
Cleft lip and Palate
Professional Affiliations & Contributions
Member of Indian Orthodontic Society
Member of Indian society of Cleft lip and palate and craniofacial Anomalies
Member Indian dental Association
Modified Quad Helix - A Case Report
2015, Int J Sci Stud;2(10):158-162.
A positive personality boost after orthodontic treatment - A case report
2015, International Journal of Preventive and Clinical Dental Research;3(3):89-92.
Comparative evaluation of enamel demineralisation using conventional light cure composite resin and RMGIC - an in vivo study
2015, International journal of preventive & clinical dental research;2(3);15-22
Effects of nasoalveolar molding therapy on alveolar morphology in unilateral cleft lip and palate using two different approaches
2015, J Cleft Lip Palate Craniofac Anomal;2:107-12.
MU hook simplifying PNAM
2017, Journal of Contemporary Orthodontics;1(3):52-55
Root resorption in orthodontics - A recent update
2017, Indian journal of public health research and development; 8(4):307-312
Infection control in orthodontics - A review
Indian journal of forensic medicine
Assessment of Immediate Loading with Mini-Implant Anchorage in Critical Anchorage Cases Between Stainless Steel Versus Titanium Miniscrew Implants - A Controlled Clinical Trial
Efficacy of Chlorhexidine Varnish in Patients Undergoing Multibracket Fixed Orthodontic Treatment - A Controlled Clinical Study