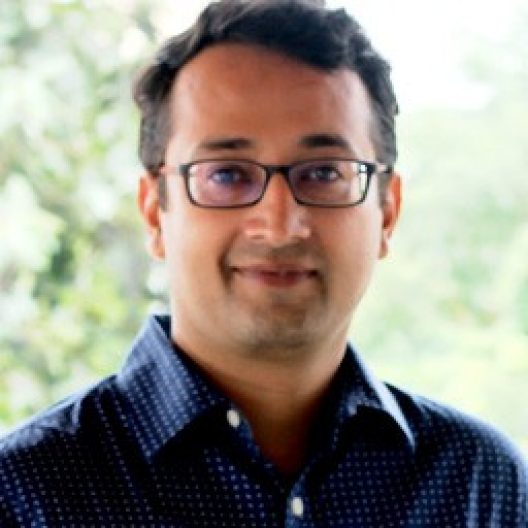 Associate Professor and Head
Manipal Centre for Humanities
CURRENT ACADEMIC ROLE & RESPONSIBILITIES
Nikhil Govind is Head and an Associate Professor in Manipal Centre for Humanities. He is also a PhD Guide at MCH.
ACADEMIC QUALIFICATIONS
| Degree | Specialisation | Institute | Year of passing |
| --- | --- | --- | --- |
| PhD | South and South East Asian Studies | University of California at Berkeley | 2011 |
| M Phil | English | University of Delhi | 2001 |
| M A | English | St. Stephens College, University of Delhi | 1999 |
AREAS OF INTEREST, EXPERTISE AND RESEARCH
Area of Interest
Indian Literature, Political and Ethical Thought for India , Indian Philosophy
Professional Affiliations & Contributions
Working Editor and Member of the Editorial Board, Indian Journal of Medical Ethics (IJME)
Shadow Craft: Visual Aesthetics of Black and White Hindi Cinema
Inlays of Subjectivity: Affect and Action in Modern Indian Literature
2019
Between Love and Freedom: The Revolutionary in the Hindi Novel
Hindi Modernism: Rethinking Agyeya and His Times
in STEDT monograph series edited by Vasudha Dalmia, Centre for South Asia Press, Berkeley. Vasudha Dalmia (editor)
Reading Savarkar: Disequilibrium in Hindutva's Notion of National-Unity-at-all-Costs
Some Ethical Trade-offs in Mental Health Legislation and Practice
July- September 2012, Indian Journal of Medical Ethics.
What does Sanskrit Aesthetics Offer the Contemporary Novel?
Samyukta, Vol.XVI No.1: 90-103.
The Nomad and his Doubles: Reading Saratchandra Chattopadhyaya's Srikanta
in Gautam Chakravarty (ed.), Delhi: Routledge, forthcoming.
Evolving Notions and Experiences of English Studies and Pedagogy in Contemporary India
Artha Journal of Social Sciences: Vol 18 No 3 (2019)
Significance of Interdisciplinarity in Varied Pedagogical Contexts in English Studies
Artha Journal of Social Sciences: Vol 18 No 3 (2019)
The New Educational Policy, 2019: Opportunities and challenges for medical ethics
2019-01-08
Indian Journal of Medical Ethics, Vol. 4, No, 3, p. 175-177
The Hindi novel: Nationalist Morality and Its Discontents
Oxford Handbook of Hindu Literature, edited by Dr WJ Johnson, Dr James M Hegarty, Oxford University Press.