Centre of Excellence: MCH is a Centre of Excellence at Manipal Academy of Higher Education (MAHE) and provides a holistic training in Humanities and Social Sciences with strong emphasis on interdisciplinarity and social and academic relevance.
Highly Accomplished Faculty: Faculty at MCH have doctorate degrees from highly reputed national and international universities. Engaged in pioneering research, which contributes to their teaching, MCH faculty have published extensively, both nationally and internationally. 
Innovative Pedagogy: Inspired by international liberal arts programs, all courses at MCH provide a strong emphasis on research, writing and communication skills and encourage original thinking while engaging with the latest scholarship. MCH also has a low student-faculty ratio and provides one-to-one mentoring during project and thesis writing.
International Recognition: MCH is regularly visited by nationally and internationally renowned scholars and artists. 
Placements: MCH alumnae are spread across the fields of publishing, media, thinktanks, national and international NGOs, arts management, and doctoral programs in prestigious international and ivy-league universities.    
Student Activities: MCH has a diverse student population from some of the best colleges across the country. International students have come from countries such as France, Iran, Peru, Australia, Czech Republic, Italy, and Thailand. The student community at MCH has opportunities to harness extracurricular aptitudes through several vibrant forums - Film Club, Literary Club, Sports Club, Theatre Club & Literary Journals that are coordinated by the students themselves.
Academic Events: Catering to UN Sustainable Goals, MCH hosts several national and international workshops/conferences/seminars/symposiums. Students get an opportunity to listen to and interact with top scholars in their field. 
MCH is home to a state-of-the-art Auditorium, an exclusive Art Gallery and a very extensive Humanities Library. 
International Collaborations
MCH has collaborated with institutions such as the University of Chicago, Università di Napoli L'Orientale, Italy, National University of Singapore, Sutasoma Trust, UK, Dalhousie University, Canada, Princeton University, Social Sciences, etc.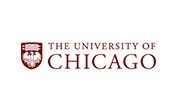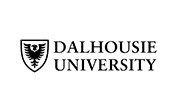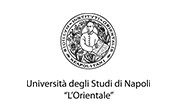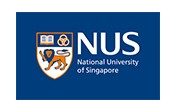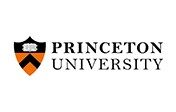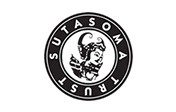 Select Student Achievements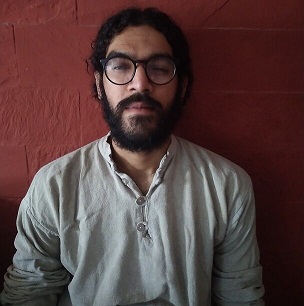 Srikar Raghavan
A student who just graduated from the Postgraduate English program in MCH has won the 10th New India Foundation Fellowship. Srikar's proposal, tentatively titled From Malnad to Mysore, aims to chronicle the social and literary movements that were birthed in Karnataka during the 70s and 80s, most noticeably centered in the cities of Shimoga and Mysore. It will be an act of social-history writing, taking inputs from literary sources as well as field interviews.
Shruthi Dileep

A student who just graduated from the Postgraduate Sociology program in MCH, in partnership with Richu Jain, a Canada based Engineer, has launched an online publication platform titled Reading Room Co. for new writers to launch their creations, whether it be poetry, fiction, or non-fiction. 
Sneharshi Dasgupta
A student who just graduated from the Undergraduate Program in MCH has been selected as a Clinton Fellow for the William J. Clinton Fellowship 2020-2021 by the American India Foundation (https://aif.org/fellowship/). The William J. Clinton Fellowship for Service in India is an immersive, 10-month volunteer service program matching young professionals with development organizations. Fellows work on scalable and sustainable development projects in the fields of education, livelihoods, and public health.
Abhiram Kuchibhotla

A third year student at MCH has been selected for University of Iowa's International Writing Program of 2020-21. The program is known as the Summer Institute. It is a two-week creative writing and cultural exchange program conducted by the University of Iowa's International Writing Program that brings together students from Pakistan, India and the U.S.A to help them hone their skills and use writing as a medium for social change.
Recent Academic Events At MCH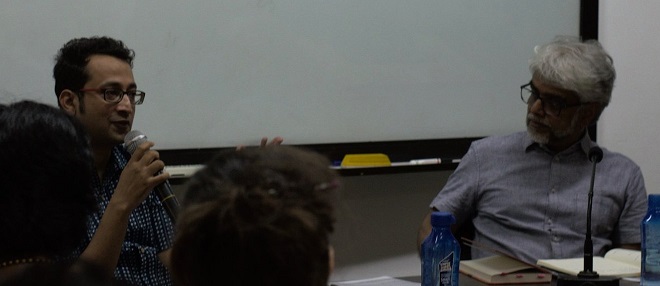 Dr. Nikhil Govind (MCH, MAHE; author, Inlays of Subjectivity) in conversation with Prof. Udaya Kumar (JNU, New Delhi) during the National Conference on Contemporary Approaches to Public Culture, 2nd February 2020.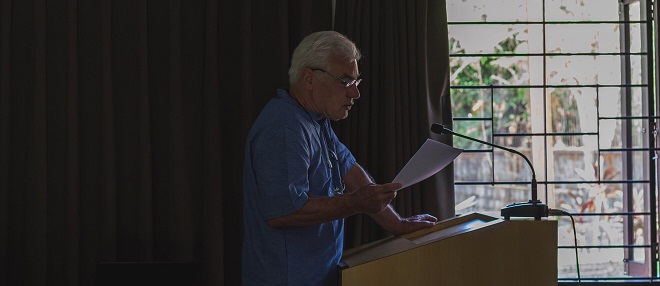 Prof. Raffaele Torella (Chair of Sanskrit, Sapienza University of Rome) during the two-day Seminar on the Philosophy of Indian Aesthetics, 15-16 January 2020.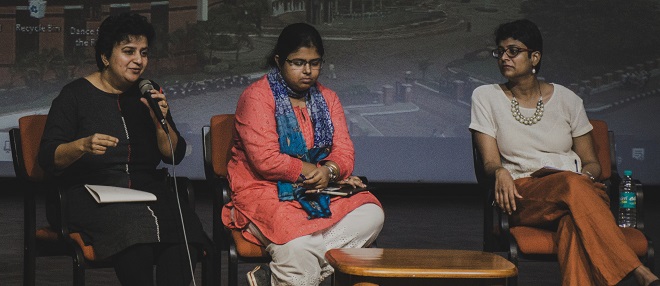 Seminar on 'Gender Identities in Contemporary India' on the 10th of October 2019. Dr. Shilpa Phadke, a faculty of TISS Mumbai along with Dr. Jagriti Gangopadhyay and Dr. Ketaki Chowkhani.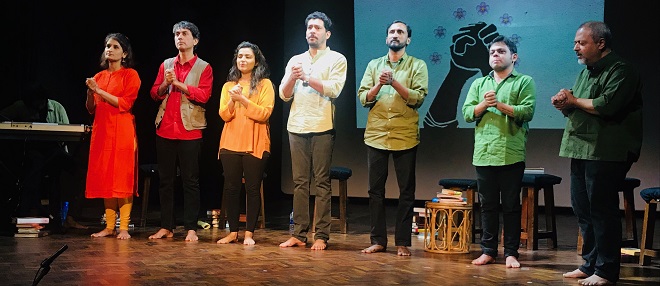 On the 23rd of January 2019, Studio Tamashaa performed in MCH a rendition of 'Words Have Been Uttered,' a play centered on censorship, marginalization and dissent.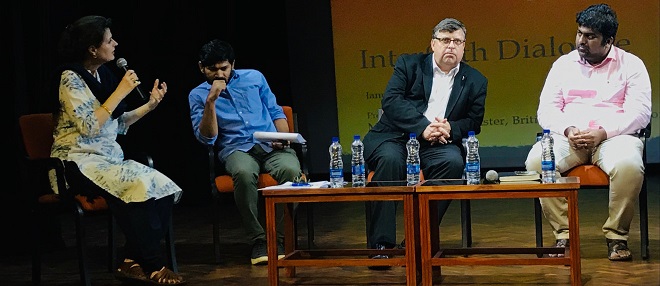 Interfaith Dialogue: A Panel Discussion. 29 January 2019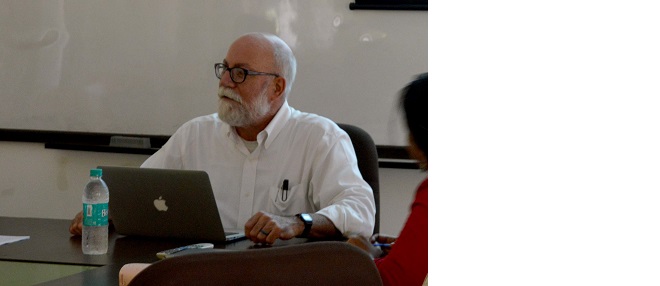 Prof Gary Tubb, Professor, University of Chicago, USA, on August 27, 2016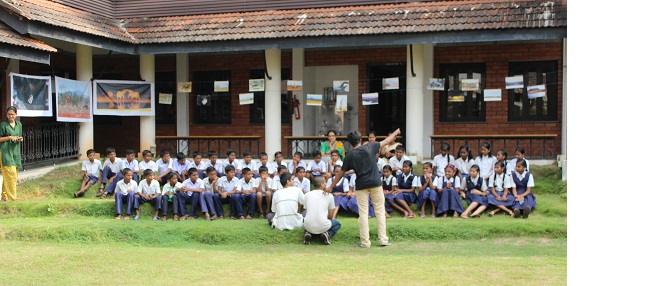 Watering Hole: Wildlife Photography Exhibition on November 4, 2016
Book launch of historical novel, The Untitled, HarperCollins India, on September 16, 2016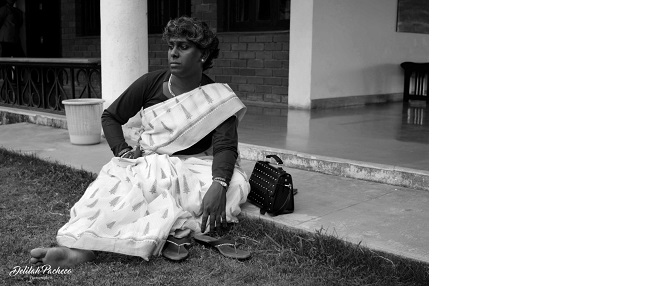 Akkai Padmashali, transgender activist, at MCH on November 10, 2016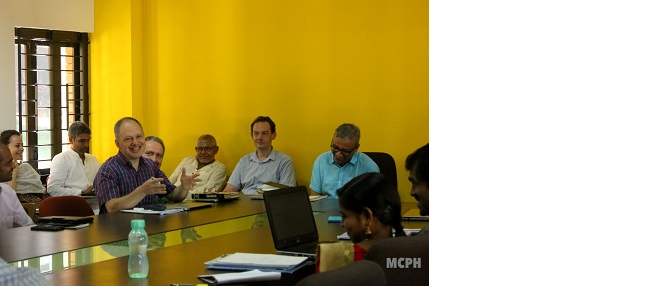 Dominic Goodall, Head of Indology, Ecole Francaise d'Extreme-Orient, Pondicherry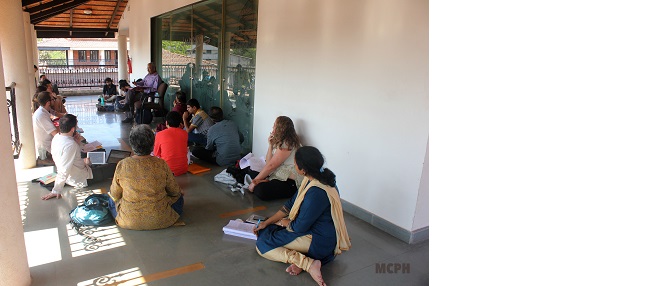 Rasa Workshop with Prof C Rajendran, Former Professor, University of Calicut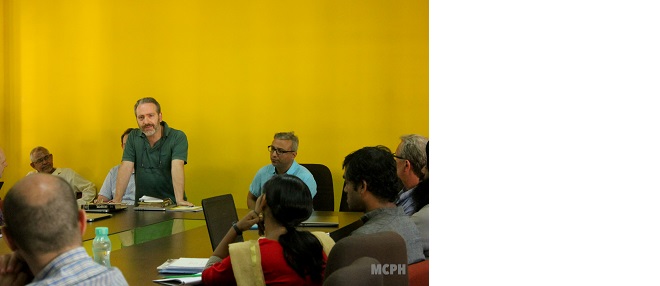 Francesco Sferra, Universita di Napoli L---Orientale, Italy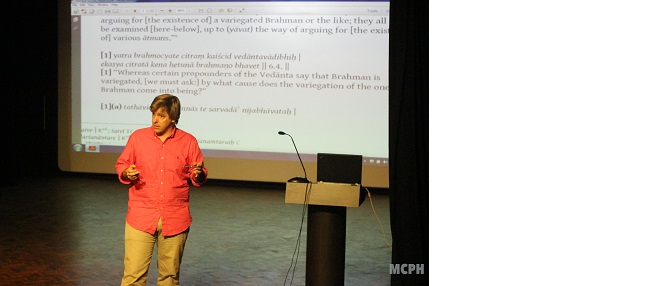 John Nemec, University of Virginia, USA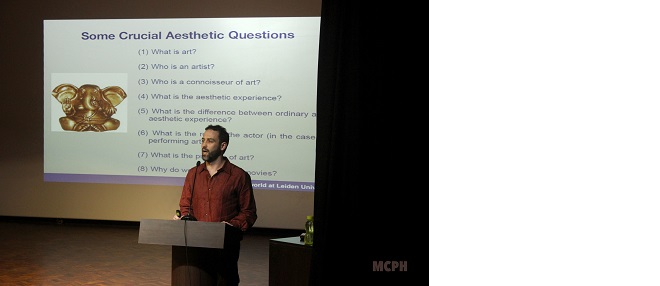 Daniele Cuneo, Leiden University, The Netherlands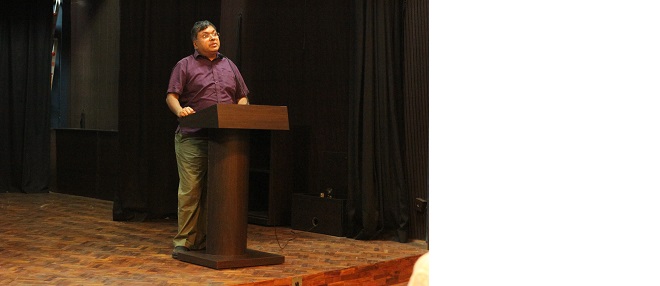 Dr Devdutt Pattanaik on Mythology: Questioning the Nature of Truth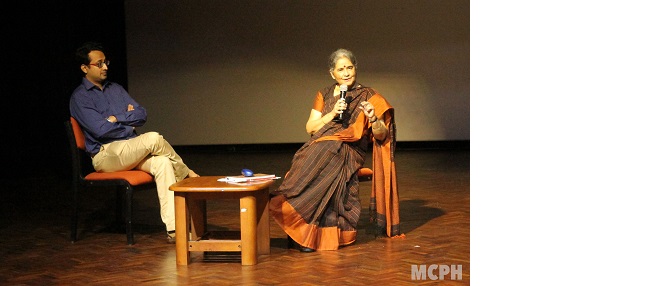 Dr Tilottoma Misra on Sita---s Voice in the Assamese Ramayana, April 18,2017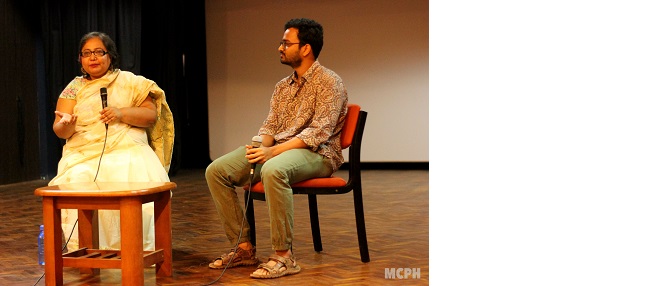 Paromita Vohra, documentary Film-maker on her 2002 film ---Unlimited Girls---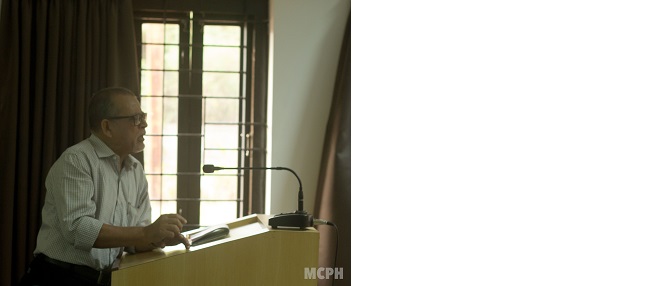 Dr Udayon Misra on The North-East and Federalism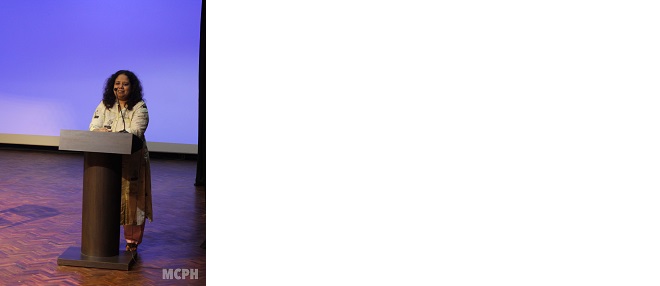 Marathi writer Kavitha Mahajan on Experience and Writing on April 8, 2017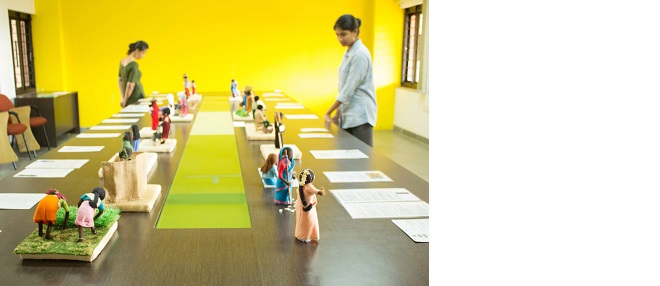 Doll Exhibition and Talk by Francoise Bosteels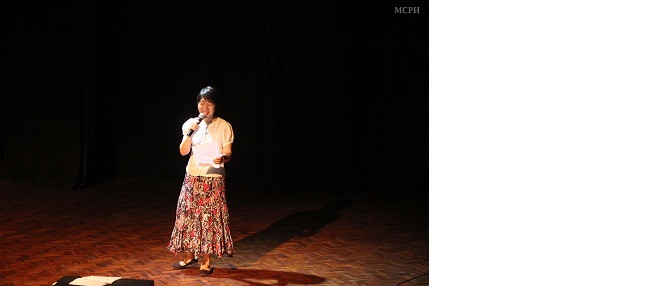 Easterine Kire reading out a poem she wrote from MCH during the Writer-in-Residence Program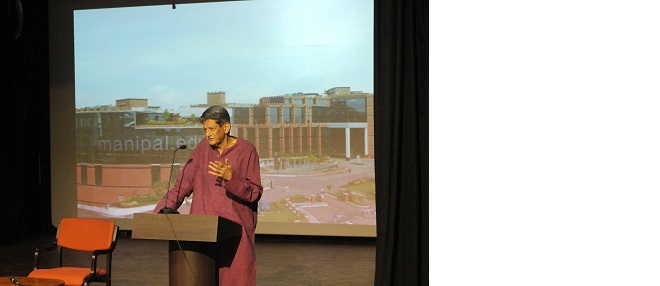 Kiran Nagarkar giving a public lecture during the Writer-in-Residence Program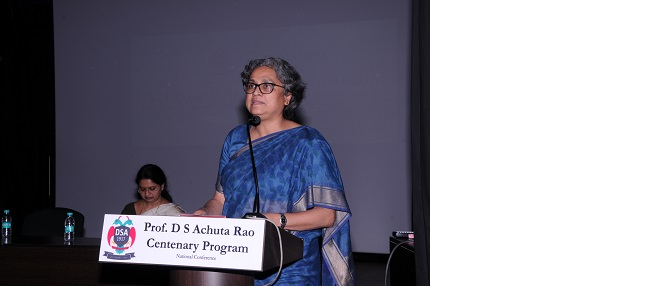 Prof. Upinder Singh during Prof. Achuta Rao Memorial International Conference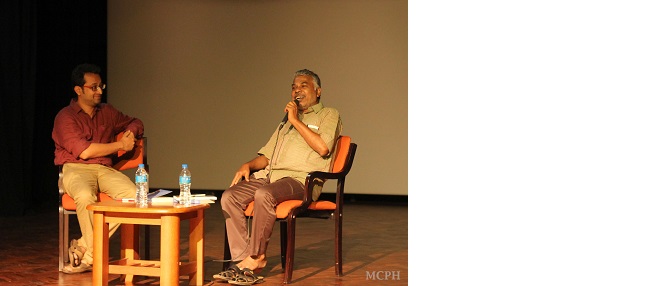 Poetry Reading by Perumal Murugan during the Writer-in-Residence Program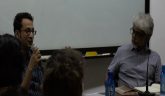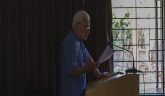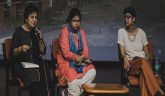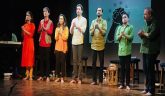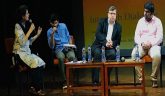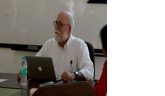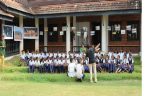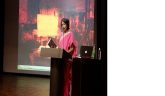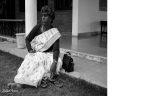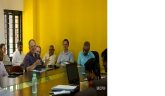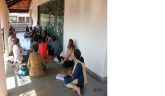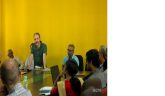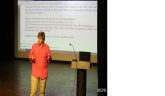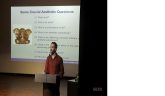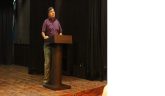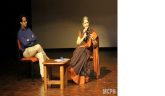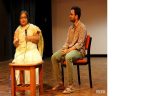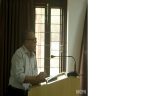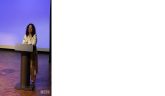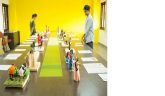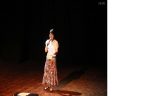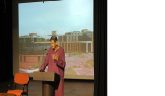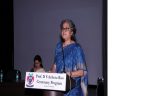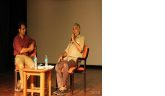 Click here to know more about Hebbar Gallery and Art Centre

Student Testimonials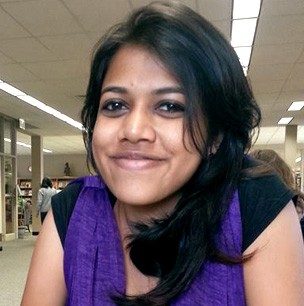 The vibrant community and the exceptional guidance by the faculty mentors gave me the opportunity to explore in-depth my research interests in the field of literary craft and creative writing, often from a lovely window seat in the library with a view of the lake.
Mariam Henna
MA English (2016-2018)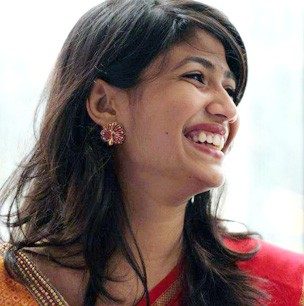 MCH gave me the space to combine my varying interests in art and feminism and apply it in social and philosophical theories and explore my own understanding of these subjects.
Nandita Krishna
Nandita Krishna, MA Sociology (2015-2017)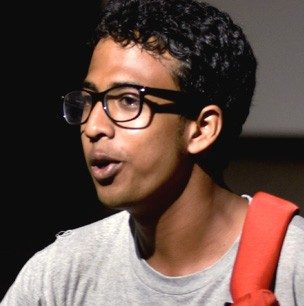 Being part of the undergraduate course at MCH has been a truly rewarding experience from the very first day. The program has been designed very meticulously and reflects MCH's commitment to contemporary and interdisciplinary scholarship.
Nikhil Ravishankar
BA Humanities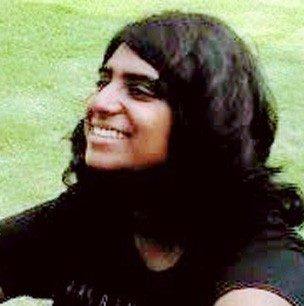 MCH is an ideal place to spend one's undergraduate years. The curriculum is rigorous, but at the same time, students have more than enough time to explore areas within and beyond the academic world that catch their fancy. Each lecture opens up a world of possibilities. Not to mention, with faculty like ours, there's no Monday morning blues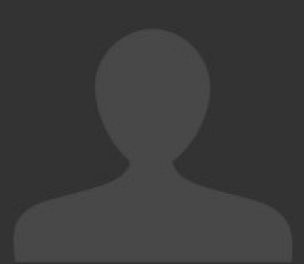 I spent a semester at Manipal Centre of Humanities as an exchange student from Aarhus University, and my experience was overall very positive. The courses offered at MCH were interesting and well structured as they covered topics of both Indian and Western literature and sociology. Although I found the workload a bit heavy sometimes, the teachers were always very comprehensive and ready to help. However, what I enjoyed the most about MCH is the sense of community and the way teachers and students engage with each other during and outside classes. MCH also offers different seminars, guest lectures and cultural activities throughout the semester - such as film and theatre clubs, music and creative writing events or movie screenings, which creates a friendly and stimulating environment.
Lucia Mazzarello
MA exchange student from Aarhus University, Denmark
Testimonials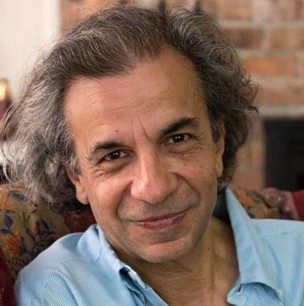 "I have now made two very worthwhile trips to MCH. Each visit was marked by much intellectual stimulus and serious discussions with the faculty and students, among whom the morale was high, the scholarly commitment intense and genuine, and the quality uniformly excellent."
Akeel Bilgrami
Professor of Philosophy, Columbia University, USA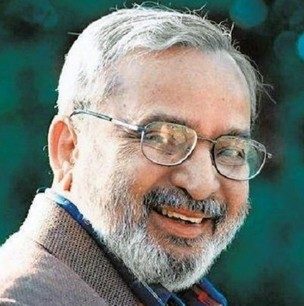 I have taught literature all my life in Indian and foreign Universities. Nowhere in my experience have philosophy and social sciences been taught in an interdisciplinary way except in this school. MCH has an excellent approach in its syllabus and its students will be unique as practitioners and teachers of literature. I could see they are trained to think creatively because of the courses they take in several branches of the Humanities.
UR Ananthamurthy
Eminent Kannada writer and Jnanpith laureate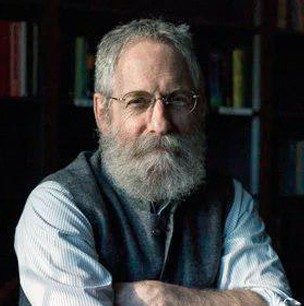 MCH is asking its students to take as seriously as possible core questions in culture and power, across time – at present and though history – and space – in India and outside of India. It is demanding that they learn major works, both theoretical and empirical. It is inviting them to confront the problems, and promises, of disciplinary and interdisciplinary work…what more could one possibly provide one's students?
Sheldon Pollock
Professor of South Asian Studies, Columbia University, USA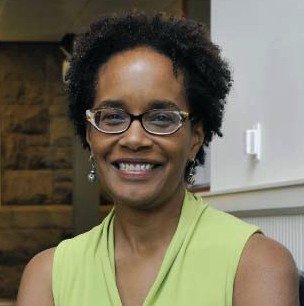 MCH has an international reputation because of its extraordinary faculty who are committed to studying how mind, body, and society are co-constitutive, or bound together to form our ethical dispositions toward law, medicine, education, and economics.
Carolyn Rouse
Professor of Anthropology, Princeton University, USA