Message from Head - DLHS, MAHE-Bengaluru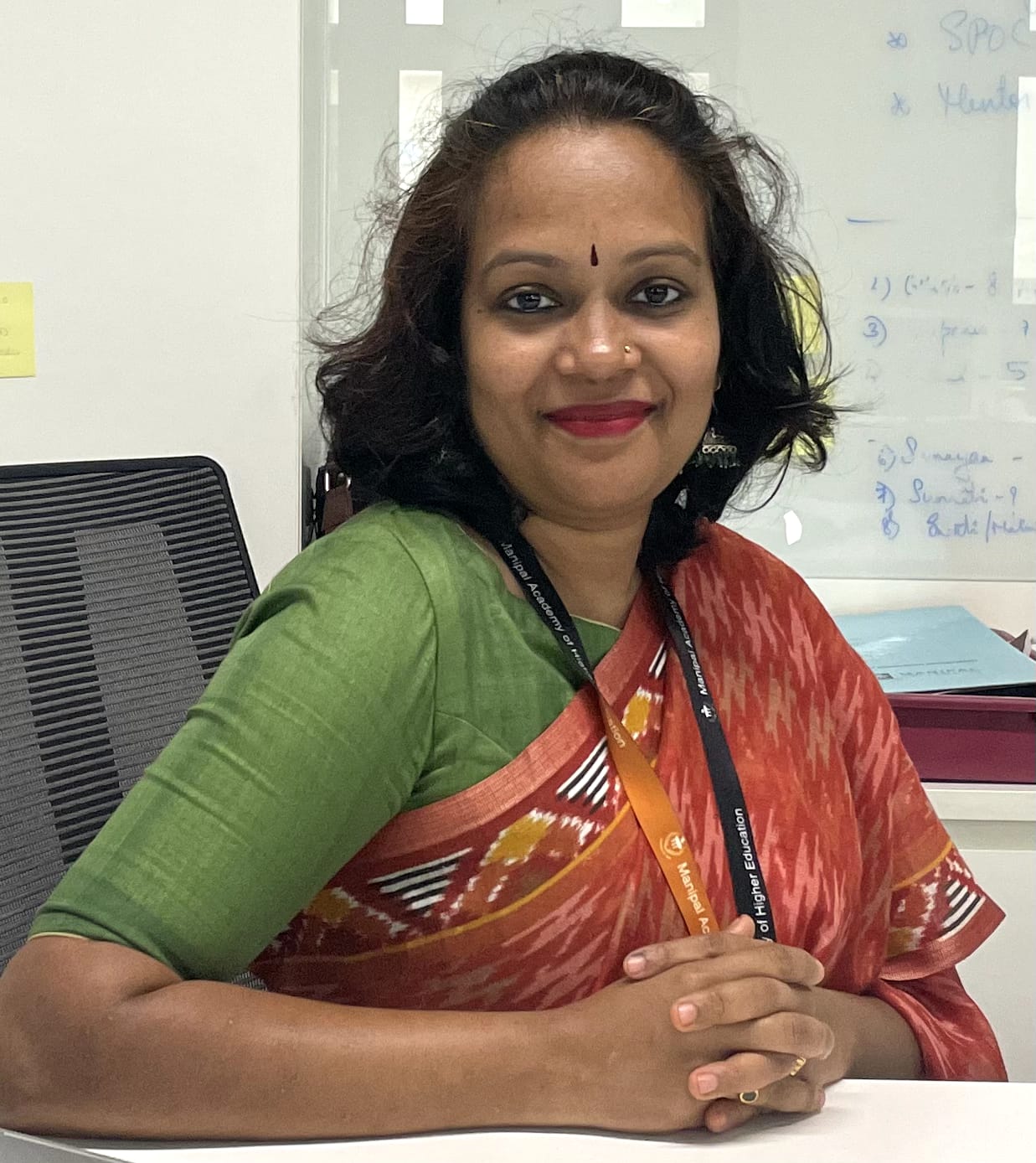 Associate Professor and Head
DLHS, MAHE-Bengaluru
Dear Students,

Welcome to the Department of Liberal Arts, Humanities, and Social Sciences.
Through a transdisciplinary and multidisciplinary approach, liberal arts education emphasizes critical and creative thinking as well as life skills. DLHS is dedicated to preparing students to be responsible global citizens. We have a committed and strong faculty team with diverse experiences and academic credentials. The undergraduate and postgraduate curricula are comprehensive and holistic and align with the National Education Policy 2020. Innovative and dynamic courses are created in response to industry demands. Each course is thoughtfully designed with a contemporary sense and sensibilities.
We explore teaching and learning outside the classroom through experiential learning, providing students with challenging, exciting, and unique experiences.
Students have numerous opportunities to discover and hone their talents. Guest lectures, field trips, workshops, and masterclasses provide opportunities to connect and interact with industry professionals. Faculty mentors guide students to complete Internships, Projects, Capstone projects, and dissertations to build a credible portfolio. Student clubs are a fantastic way for students to collaborate, be creative, and develop leadership and management competencies. Opportunities for independent and faculty-guided/collaborative research help students gain an in-depth academic perspective with a broadened horizon.
We, as faculty, not only facilitate the course but also mentor students. With the best faculty-student ratio, we prioritize student support and welfare.
I am delighted to welcome you to the DLHS family. Join us and be a part of our quest for excellence.