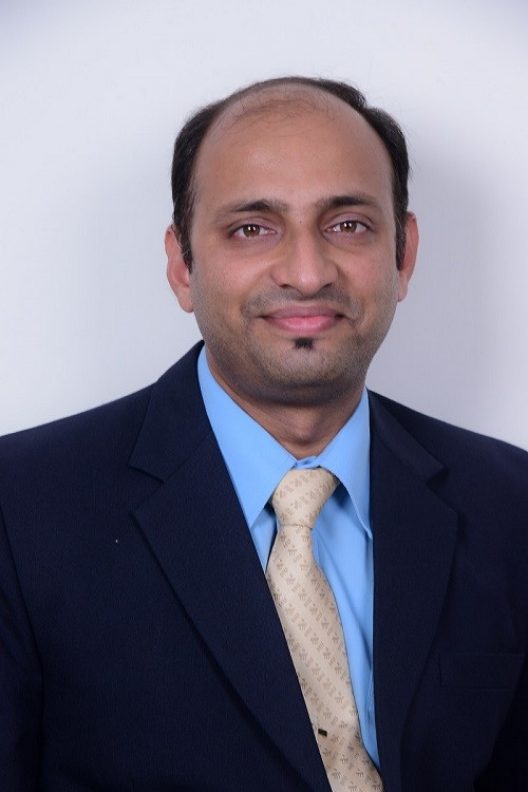 Assistant Professor - Senior Scale
Demonstrated ability to develop goals, objectives and implement strategies through lesson planning and teaching experience, Proficient in Supply Chain and Logistics Business Portfolio, Handled various portfolios as coordinator
Department of Commerce
Qualification: BCA, M.B.A(Human Resource)
CURRENT ACADEMIC ROLE & RESPONSIBILITIES
Abhishek S Rao K P is currently working as Assistant Professor Senior Scale. He teaches more than 5 subjects across diversity.

He introduced two new courses: BBA Logistics and Supply Chain and MCom Logistics and Supply Chain.

Coordinator for Centre for Supply Chain Education and Research

Program Coordinator for Confederation of Indian Industry programs

Appointed as Block Warden for the Department of Commerce

Coordinating Website activities for Department of Commerce

 
SUBJECTS CURRENTLY TEACHING
| Subject | Subject code | Semester |
| --- | --- | --- |
| Principles of Management | BBA 105 | First Semester |
| Management Information System | BBA 206 | Fourth Semester |
| Electronic Business | BBA 308 | Sixth Semester |
| Land Economics | | Third Semester |
| Project Management | MCM -LS 707 | Third Semester |
| Fundamentals of Supply Chain Management | MCM - LS 701 | Third Semester |
| Managing Business Process Flows | BBA 331 | V Semester |
| Managing Business Process (TCS) | BPS 307 | V Semester |
| Good practices in supply chain Management | MCMLS 705 | IV Semester |
| Operations Strategy | MCM- LS 703 | II Semester |
ACADEMIC QUALIFICATIONS
| Degree | Specialisation | Institute | Year of passing |
| --- | --- | --- | --- |
| MBA(Master of Business Administration) | Human Resource | Manipal Institute of Management, | 2012 |
| Bachelor of Computer Application | | Gogte College of Commerce, Karnatak University, Belgaum | 2007 |
Experience
| Institution / Organisation | Designation | Role | Tenure |
| --- | --- | --- | --- |
| Department of Commerce, | Secretary to Registrar | Administration | 2008- 2010 |
| Department of Commerce, | Assistant Professor Senior Scale | Teaching | 2012 - Present |
AREAS OF INTEREST, EXPERTISE AND RESEARCH
Area of Interest
Strategic Management, Organisation Behaviour, Performance Management System, Linux and Logistics & Supply Chain
Area of Expertise
Training and Development and Health, Safety and Welfare, Inventory Management, Logistics Management
Area of Research
Entrepreneurship, Logistics & Supply Chain and Marketing
Professional Affiliations & Contributions
Member of All India Management Association, March 2017.
Member of Confederation of Indian Industry has been associated since 2013 under Centre of Excellence, Study Centre, March 2013.
Awarded the Best Faculty for the year 2016
Successfully Completed Functional Cerification Program on Logistcs and Supply Chain Management from CII - Institute of Logistcs
Conducted One Day National Seminar on " Global Trends in Supply Chain Innovation" on 25th September, 2015
Know Your Customers (KYC) Norms
A Project Report on,Final Year (5th semester) (Undergraduate), KYC is an acronym for "Know your Customer", a term used for customer identification process, It involves making reasonable efforts to determine true identity and beneficial ownership of accounts, source of funds, the nature of customer's business, reasonableness of operations in the account in relation to the customer's business, etc. which in turn helps the banks to manage their risks prudently.
Study on Employee morale In the District co-operative central bank
Final Year (5th semester) (Undergraduate), In this study was to analyse various aspects of human resource development and motivational policies for the employees.
Online Banking – An Introspection
Currently working in L & T, Sahib Singh (Undergraduate), To study the customer satisfaction of respondents using internet banking with service quality with certain factors like age, income level.
Distribution strategy to increase reach of Delmonte
Sikkim (2nd year) (Post Graduate), To analyse the marketing strategies of Delmonte and improve the system.
A study on Purchase Operation for Outsource in Print Business Solution
The main objective of the project is to study how purchase department operates
A STUDY ON CUSTOMER SATISFACTION LEVEL AT FERTILIZER INDUSTRY
Study of the satisfaction level of customers (dealers) in general. And also with reference to quality, availability, packaging, logistics and customer service in particular
Strength of the Chain Lies in its weakest link

2013-07-07

All India Management, Vol 52 issue 7 July 2013, A career in logistics and supply chain management can be dynamic as companies are eager to improve the management of their supply chain in a competitive market place.