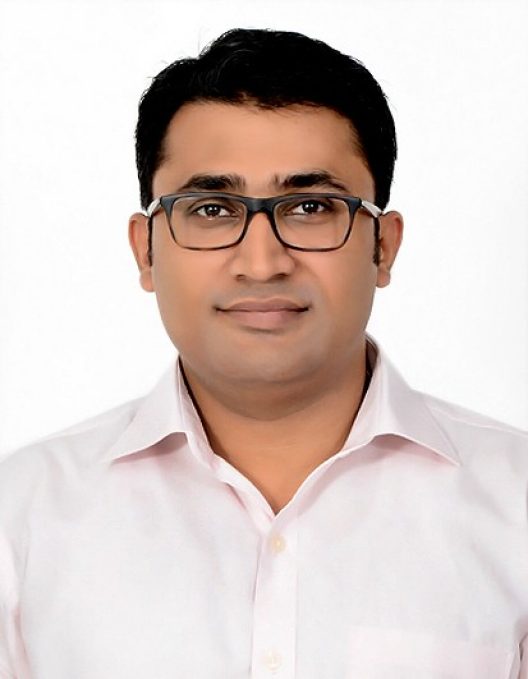 Assistant Professor
department of commerce
Qualification: mathew.tg@manipal.edu
CURRENT ACADEMIC ROLE & RESPONSIBILITIES
Joined as Assistant Professor on 02-07-2018 in Department of Commerce.
International Business Management and Technology Selection and Management are the subjects assigned.  
Currently Assigned with 2 subjects and Teacher Gaudian Role for few students.
Currently also Assigned as Guide for BBA and B.Com Project students.
Helping and working with Academics guidelines formulations and other process.
Joined as a member in Center for Business Aanalytics and working towards its developments and fullfeldge expnsions of program offered.

 
SUBJECTS CURRENTLY TEACHING
| Subject | Subject code | Semester |
| --- | --- | --- |
| International Business Management | BBA 301 | FIFTH semester BBA |
| Technology Selection and Management | BBA 369 | FIFTH semester BBA |
ACADEMIC QUALIFICATIONS
| Degree | Specialisation | Institute | Year of passing |
| --- | --- | --- | --- |
| B.Tech. (Bachelor of Technology) | Information Technology | Rajiv Gandhi College of Engineering & Technology, Pondicherry University | 2009 |
| M.B.A. (Master of Business Administration) | Human Resource & Marketing | Dr Pauls Engg College, Anna University | 2011 |
| Ph.D. (Doctor of Philosophy) in from | Management Sciences | Anna University | 2018 |
Experience
| Institution / Organisation | Designation | Role | Tenure |
| --- | --- | --- | --- |
| Department of Management Studies in Easwari Engineering College (SRM Group of Institute), Ramapuram, Chennai, India | Assistant Professor | Handled subjects related to - Brand Management - Total Quality Management - International Business Management -Principles of Management -Data Analytics and Business Management Lab. Other responsibilities were • Class Coordinator • Teacher Guardian & Counselor • ISO Coordinator • Lab In charge | July 2017 to July 2018 |
The relationship between green perceived quality and green purchase intention: a three-path mediation approach using green satisfaction and green trust
The present study integrates the extended theory of planned behaviour (TPB) model and stimulus-organism-response (S-O-R) framework to test the serial mediation effect of green satisfaction and green trust between green perceived quality and green purchase intention.
AREAS OF INTEREST, EXPERTISE AND RESEARCH
Area of Interest
Marketing, Business research methods, Mediation and Moderation analysis and Partial least square SEM
Area of Expertise
Marketing, Multivariate data analytics, Mediation analysis, Moderation analysis and Partial least square SEM
Area of Research
Green marketing, energy-based studies, market innovation, social economic research, consumer behaviour, education and study based on Asian viewpoint.
Professional Affiliations & Contributions
Management Teachers Consortium Global (MTC) - An life member in MTC Global [http://www.mtcglobal.org]
The Indian Society for Technical Education (ISTE) - An life member in ISTE [http://www.isteonline.in]
All India Management Association (AIMA) - An member of AIMA [https://www.aima.in
Coorporate Social Responsbility (CSR) - An active person readily involved in CSR activities i.e. Tree Planatation, Cleanliness Education in Primary Schools, Educating families to send kids to schools in rural areas.
Work Experience
| Organisation | Role | Tenure |
| --- | --- | --- |
| Sutherland Global Services Pvt Ltd, Chennai | Technical Support Executive | Managing Symantec Products - with troubleshooting of the product and solving their technical issues - educate them regarding the usefulness of the product - • Taking escalations calls from clients and helping them |
A STUDY ON THE PROBLEMS FACED BY TRANSGENDERS IN TERMS OF EDUCATION AND EMPLOYMENT OPPORTUNITIES IN CHENNAI CITY
2018-22-01
EDUCATION AND EMPLOYMENT OPPORTUNITIES
SWAATHY. S
This study mainly focus on the various social problems faced by Transgenders to avail their education, how they are been treated at workplace and whether the Government initiatives are useful for them to empower their life.
A STUDY ON QUALITY OF WORKLIFE IN AIRPORTS AUTHORITY OF INDIA, CHENNAI
2018-23-03
QUALITY WORKLIFE
SIVAKUMAR J
This study mainly focus on AAI, southern region employees QWL. Quality of work life is a crucial part and the most focused part in any human's life role. In the era of Globalization of market economy, hyper competition and uncertainty of rapidly changing environment the success of an Organization depends on the strategies adopted to improve the Quality of Working life of employees
Gil, M.T. and Jacob, J., 2018 The relationship between green perceived quality and green purchase intention: a three-path mediation approach using green satisfaction and green trust, International Journal of Business Innovation and Research, 15(3), pp.301-319.

2018-18-01

The present study integrates the extended theory of planned behaviour (TPB) model and stimulus-organism-response (S-O-R) framework to test the serial mediation effect of green satisfaction and green trust between green perceived quality and green purchase intention