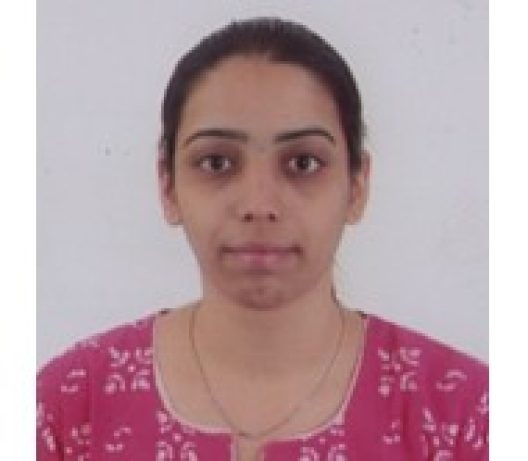 Dr Meera Niranjan Khadilkar
Senior Resident
Department of Otorhinolaryngology
CURRENT ACADEMIC ROLE & RESPONSIBILITIES
Teaches Otorhinolaryngology to 6th and 7th semester MBBS.

Teaches Otorhinolaryngology to BASLP, BPT, BSc MIT
SUBJECTS CURRENTLY TEACHING
| Subject | Semester / Year |
| --- | --- |
| Otorhinolaryngology | |
ACADEMIC QUALIFICATIONS
| Degree | Specialisation | Institute | Year of passing |
| --- | --- | --- | --- |
| DNB | Otorhinolaryngology | | 2016 |
| MS | Otorhinolaryngology | Jawaharlal Nehru Medical College, Belgaum | 2016 |
| MBBS | | Kasturba Medical College, Mangalore | 2013 |
Experience
| Institution / Organisation | Designation | Role | Tenure |
| --- | --- | --- | --- |
| Kasturba Medical College Mangalore | Assistant Professor | PG, UG teacher | 01/12/2019 - till date |
| Kasturba Medical College, Mangalore | Senior Resident | PG, UG teacher | 2016 - 2019 |
AREAS OF INTEREST, EXPERTISE AND RESEARCH
Area of Interest
Otorhinolaryngology
Area of Expertise
General Otorhinolaryngology, Functional Endoscopic Sinus Surgery, Thyroid surgery, Sialendoscopy
Professional Affiliations & Contributions
IMA Mangalore, AOI Karnataka
1.     Dosemane D, Bahniwal RK, Manisha N, Khadilkar MN. Association Between Type 2 Diabetes Mellitus and Hearing Loss Among Patients in a Coastal City of South India. Indian J Otolaryngol Head Neck Surg 2018;71(2):S1422-S1425. https://doi.org/10.1007/s12070-018-1499-9.
2.     Sahu K, Dosemane D, Khadilkar MN, Shetty D, Ramineni M. READ and Tailor Your Treatment. Iranian J Otorhinolaryngol 2019;31(107):377-381.
3.     Dosemane D, Khadilkar UN, Khadilkar MN, Anwar F. Seek the Spindle Tumor in Submandibular Space. Iranian J Otorhinolaryngol 2019;31(104):181-4.
4.     Kshithi K, Shenoy VS, Kamath MP, Sreedharan S, N Manisha, Khadilkar MN et al. Audiological Profiling in Postmenopausal Women with Osteoporosis. Am J Otolaryngol 2018;39(3):271-276. doi:10.1016/j.amjoto.2018.03.004.
5.     Khadilkar MN, Ankle NR. Anaerobic Bacteriological Microbiota in Surface and Core of Tonsils in Chronic Tonsillitis. J Clin Diagnostic Research 2016 Nov;10(11):MC01–MC03.
1. Prevalence of HIV, Hepatitis B and Hepatitis C in ENT patients – a cross sectional study