Curriculum Conclave III: Blended Learning in BDS Curriculum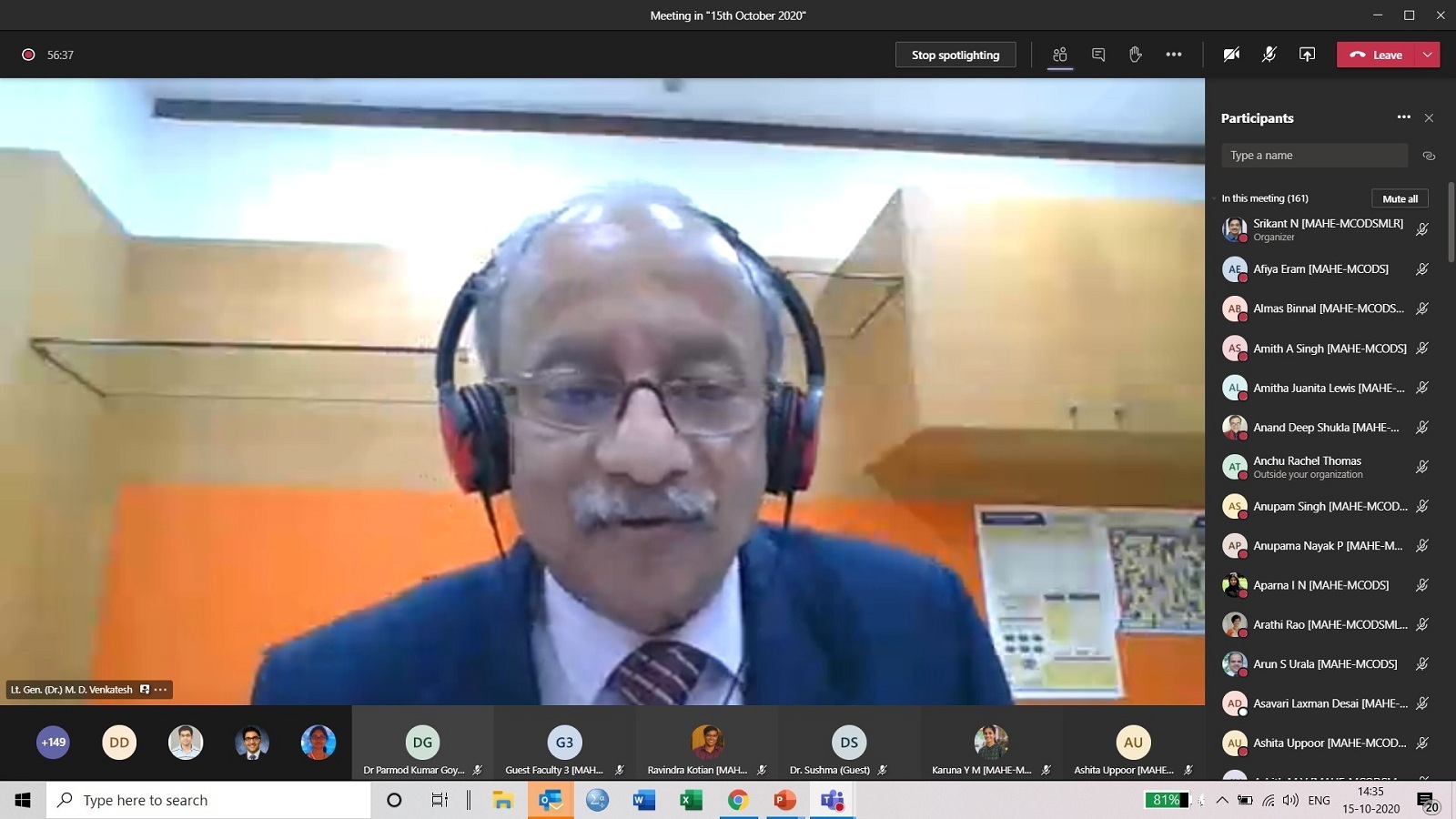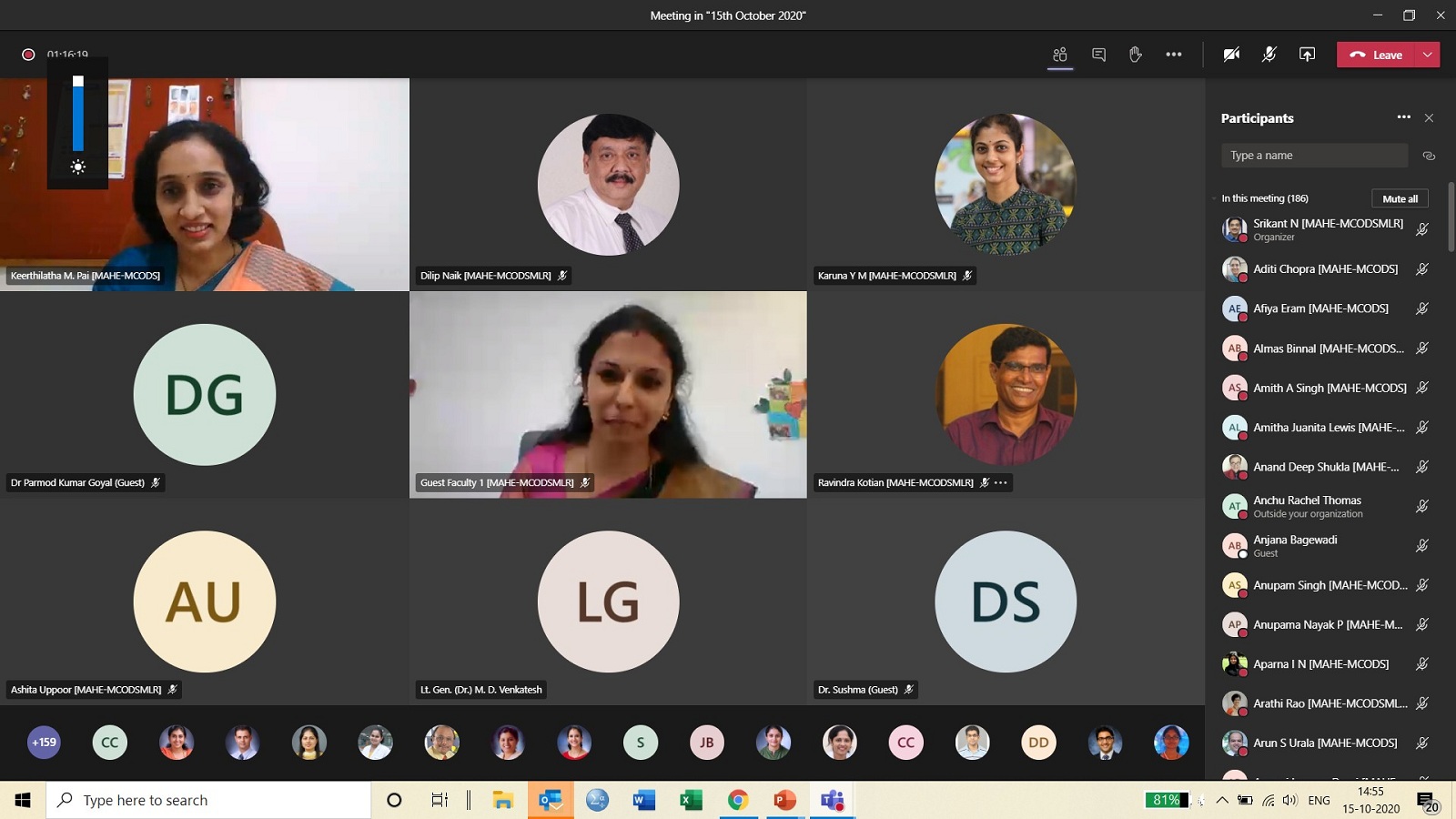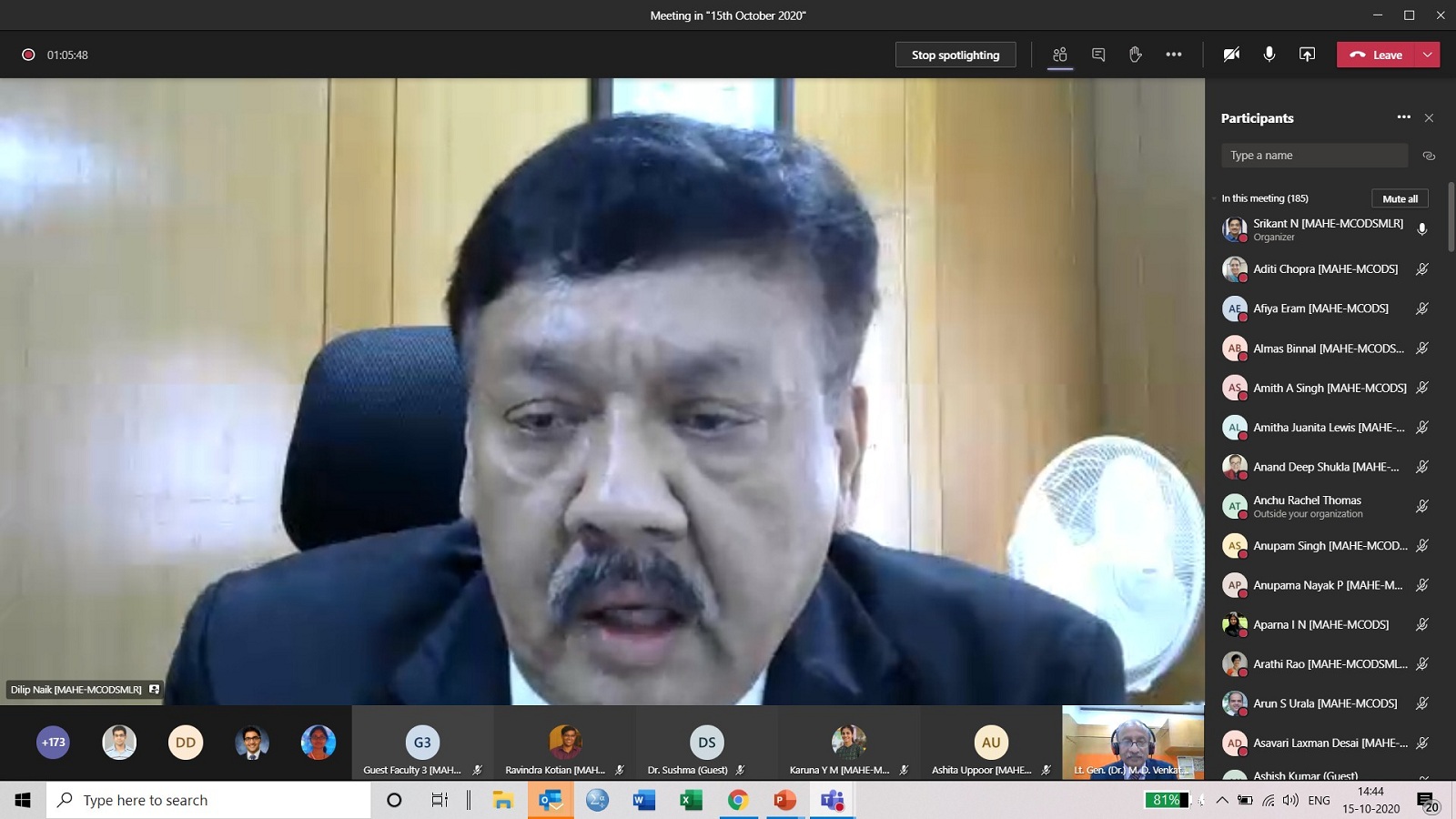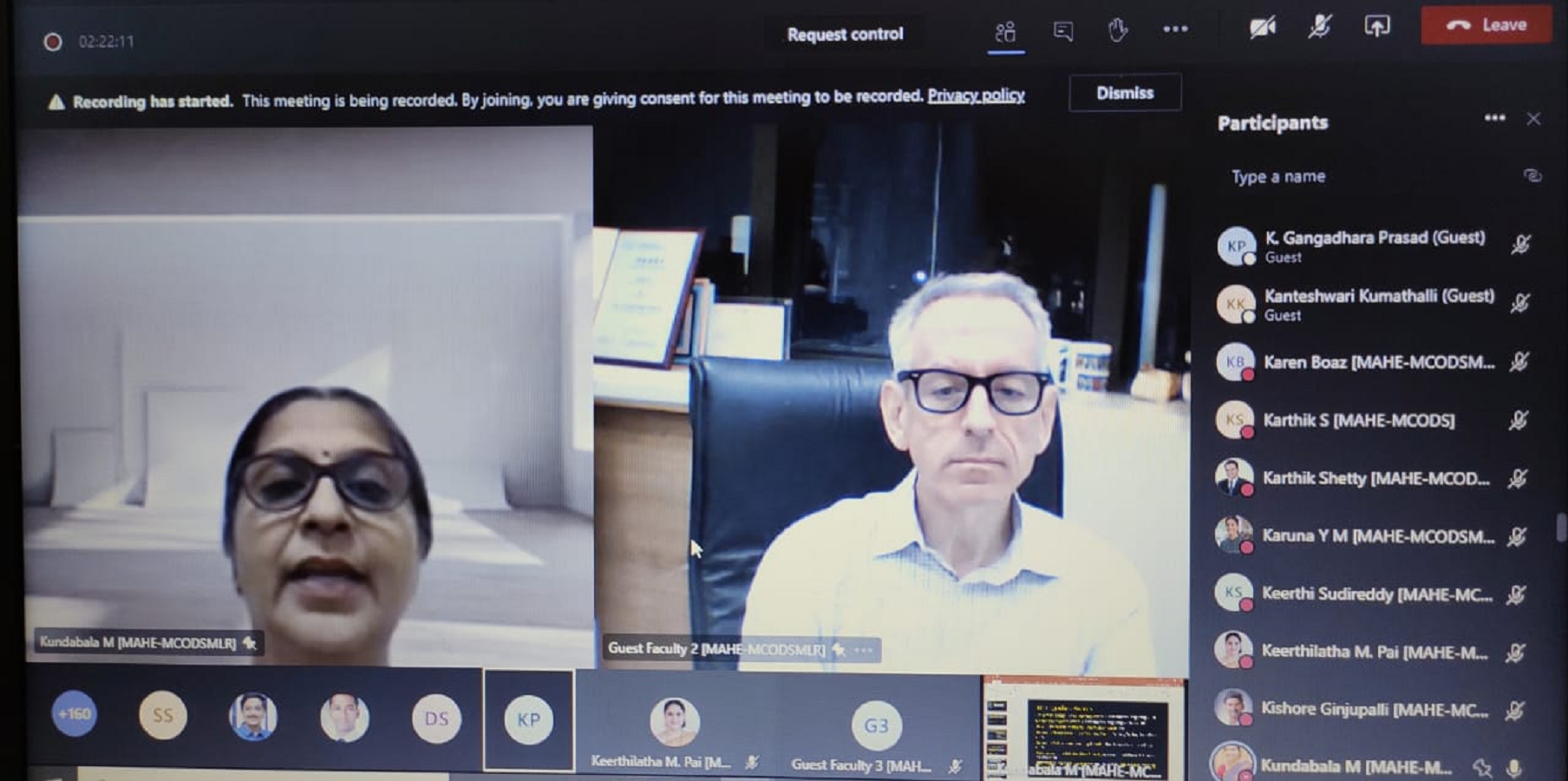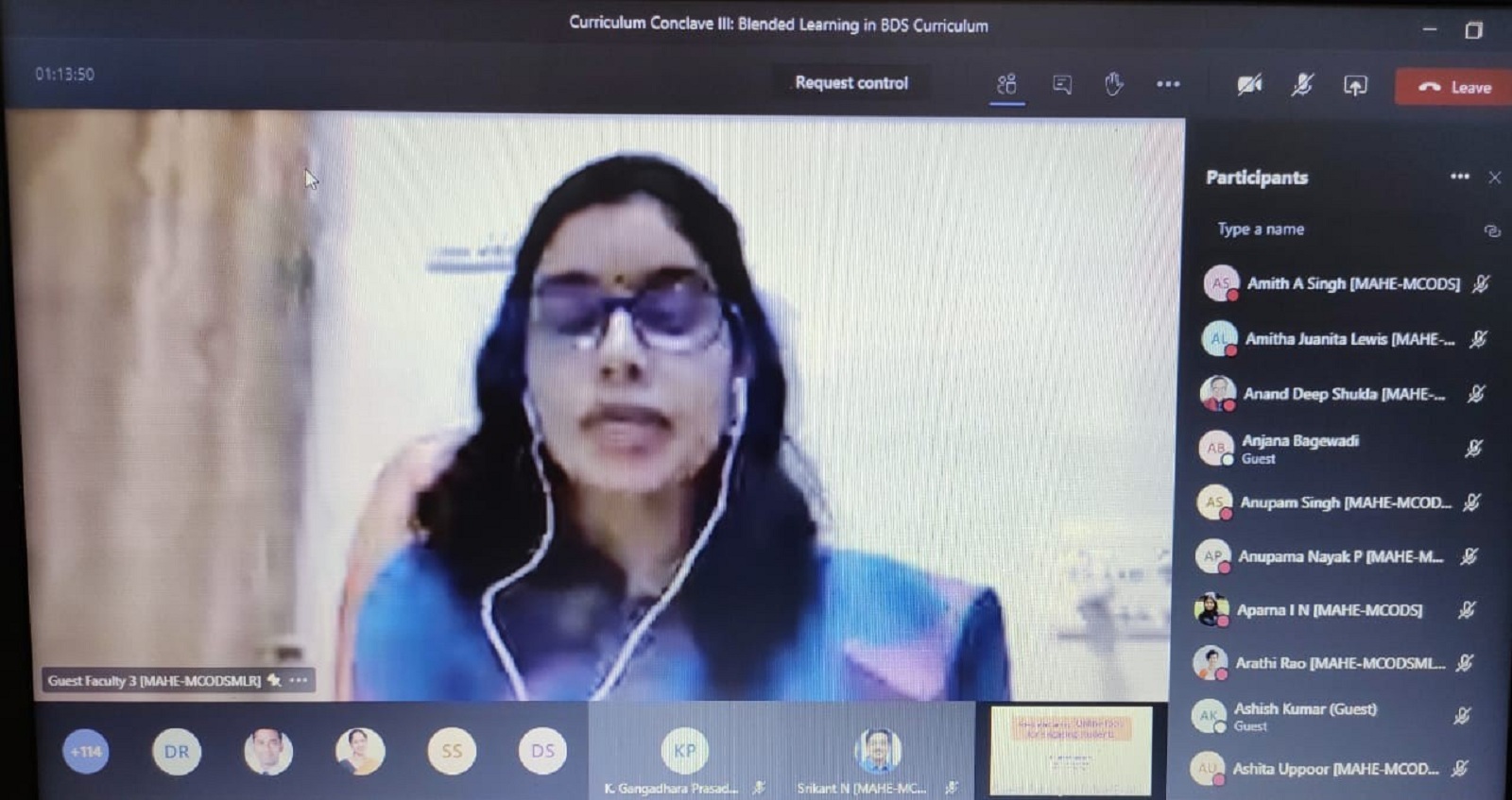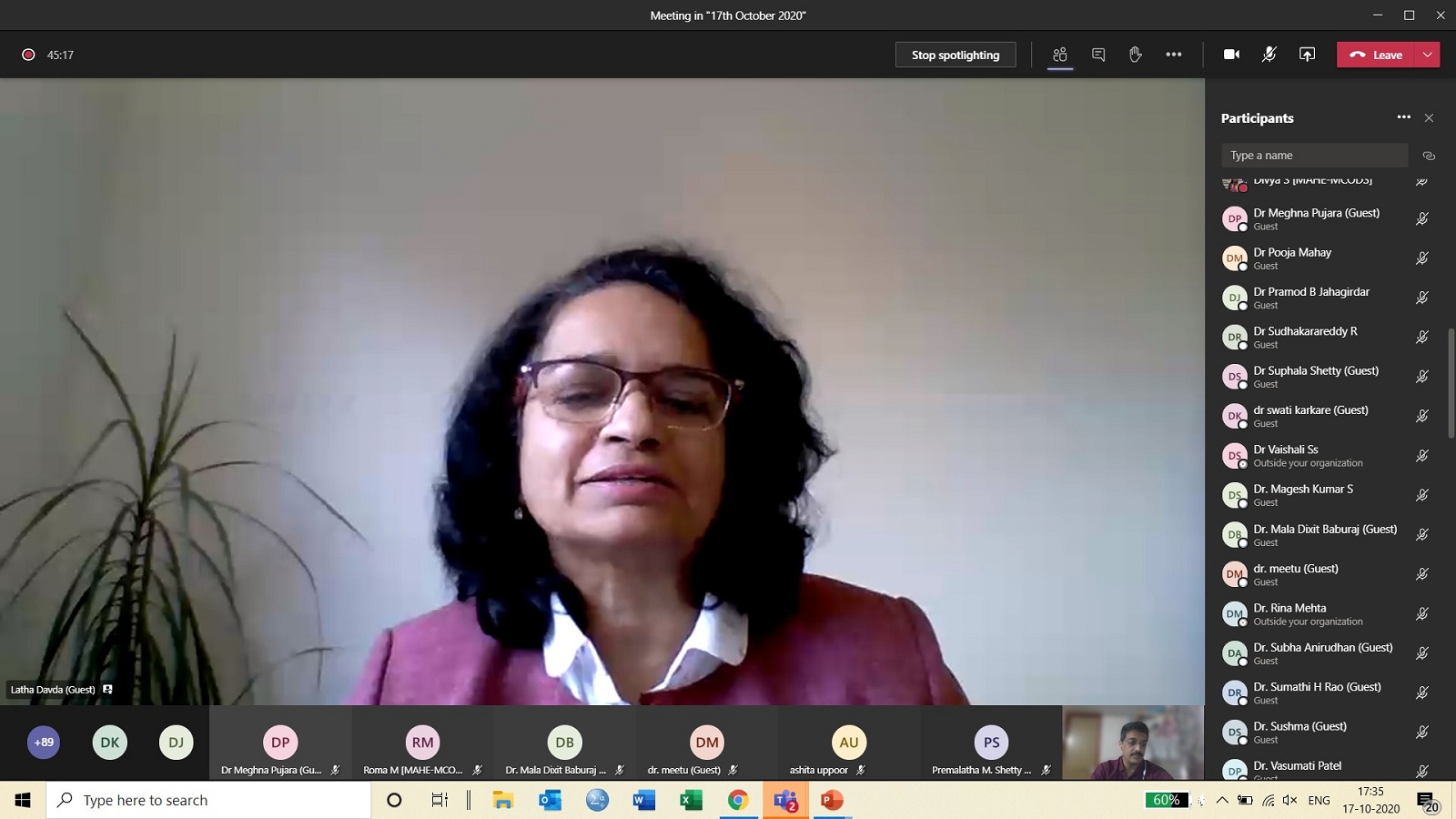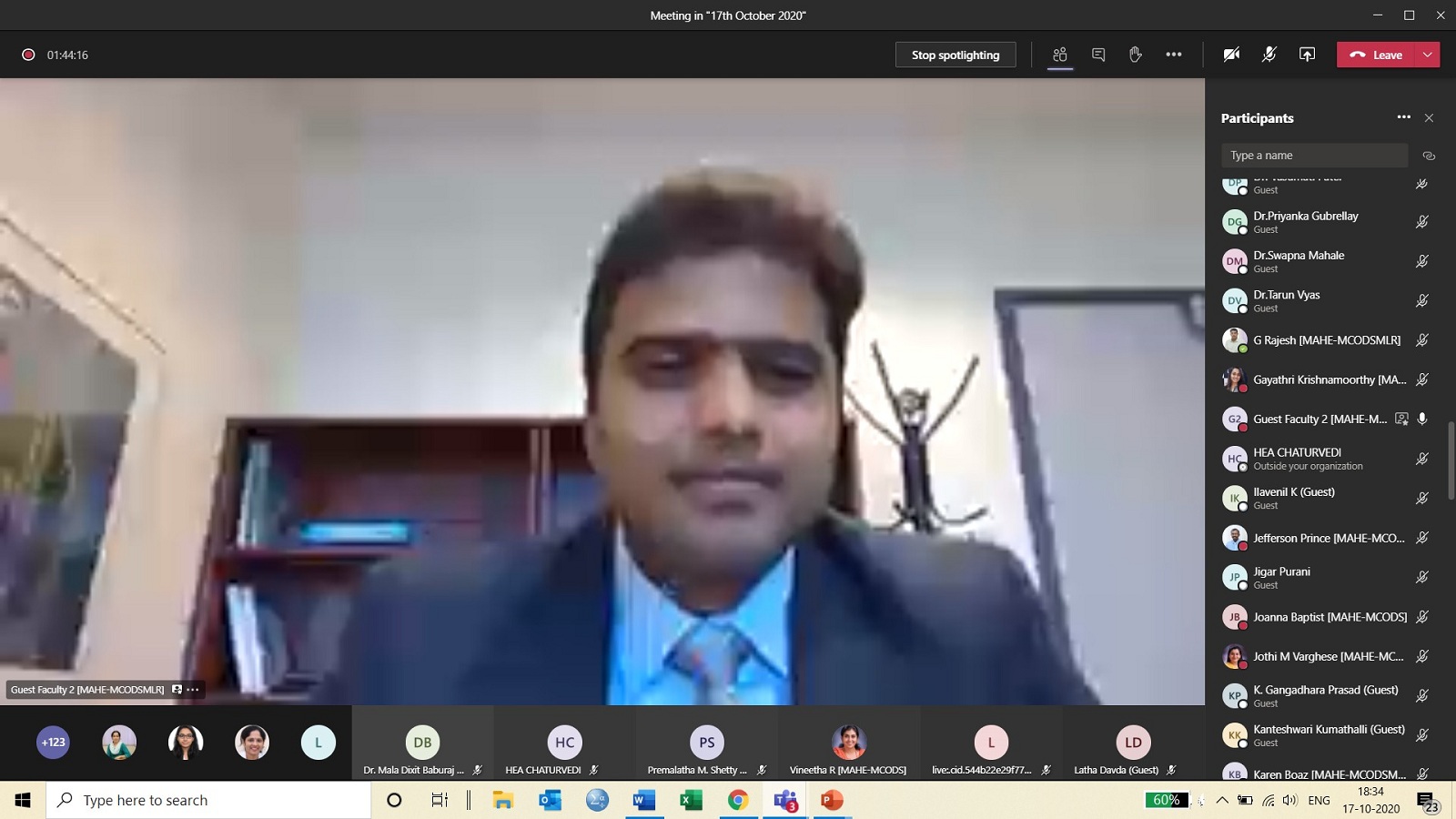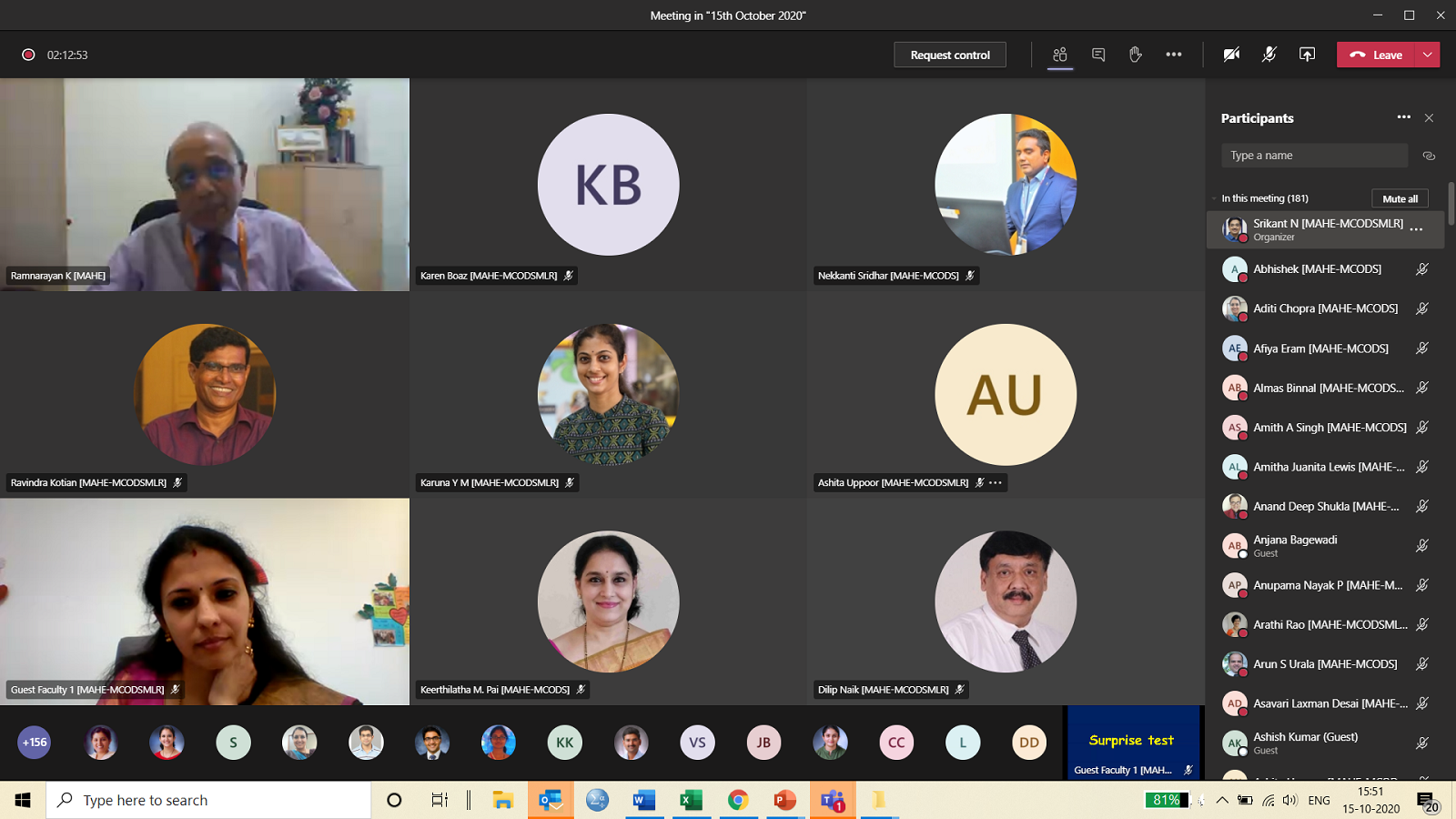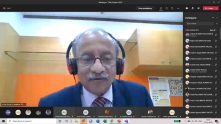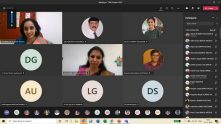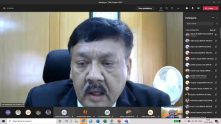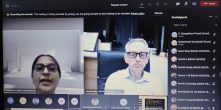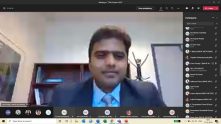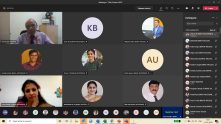 The third curriculum development programme, "Curriculum Conclave III: Blended Learning in BDS Curriculum" was conducted successfully from 15th to 17th October 2020 at MCODS, Mangalore, Manipal Academy of Higher education. The virtual conclave was a collaborative effort between Manipal College of Dental Sciences, Manipal and Manipal College of Dental Sciences, Mangalore, to bring a series of scientific sessions on Blended learning which is the need of the hour. The conclave had world class faculty who spoke different teaching modalities in blended learning. Dr Ashita Uppoor. (Dean MCODS, Mangalore) welcomed the Chief guest of the program Lt. Gen (Dr.) MD Venkatesh, Vice Chancellor, Manipal Academy of Higher Education, the guest speakers and all the participating faculty and members. Dr. Dilip Naik (Pro-vice chancellor, Mangalore campus) was the guest of honor, emphasized on the need for blended learning. Dr Keerthilatha Pai (Dean, MCODS, Manipal) proposed the vote of thanks. The organizing secretary for the program was Dr. Srikant N. (Prof and Head, Dept of Oral Pathology, MCODS, Mangalore)
The program kickstarted with a dynamic presentation "Best Blend in Blended Learning –Basics to Beneficial Practices" delivered by Dr. Prashanti Eachempati (Prof and Head of Prosthodontics, Faculty of Dentistry, MMMC, Melaka, Malaysia). She spoke about the philosophy and principles of Blended learning with the four different types and emphasis on the appropriate use of technology for the same. This was followed by the webinar by by Dr. K. Ramnarayan (Chairperson, Manipal University, Jaipur, Professor, Pathology, MMMC, Manipal, India)  titled "Implementing Instructional Initiatives Imaginatively" where they spoke about different techniques of student motivation through different types of feedback and assessment techniques.
The second day (16th October 2020) of the online program had Dr. Tapasya K (Fellow FAIMER, Asso. Prof, Dept. of Oral Medicine & Radiology, VSPM's Dental College & Hospital, Nagpur, India) and Prof. Michael George Botelho (Clinical Professor, Restorative Dental Sciences of the Faculty of Dentistry, University of Hongkong) who spoke about "Active Blended Learning: Online tools for engaging students" and "Supporting clinical skills learning online and in-class – providing synthetic clinical experience". Dr. Tapasya introduced numerous online student interaction techniques while Prof Botelho spoke in detail about Flip class learning and introduction of worksheets for learning in dental education.
The final day of the program encompassed lectures by Dr. Latha Davda (Clinical Director and Oral Surgeon, University of Portsmouth Dental Academy, UK) and Dr. Abhiram Maddi (Associate Professor, Department of Periodontics and Endodontics, School of Dental Medicine, University at Buffalo, USA). Dr Latha spoke on "Creating a blended learning approach to oral surgery/ oral pathology teaching" where she emphasized on Moodle, a learning management system (LMS) used by them. She also spoke about creating narratives while teaching to enhance student interaction. Dr. Abhiram spoke about curriculum innovation and development specially highlighting the constant need for change in content creation and gave relevant examples from the subject of periodontology.
The program was well received by over 180 participants who gave a positive feedback and the need for the blended learning modules for dental education. The event concluded with closing remarks by Dr Srikant N, the organizing secretary.