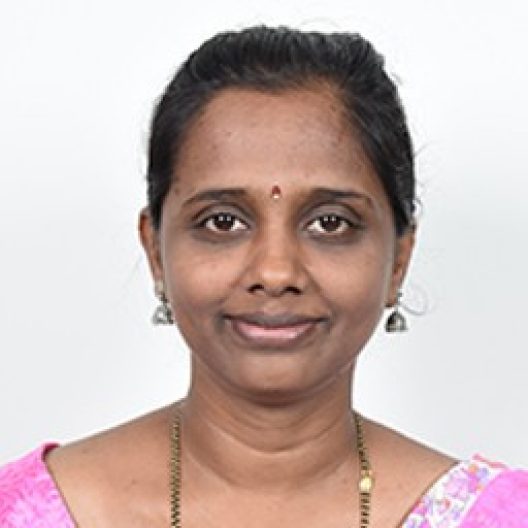 Assistant Professor - Senior Scale
Department of Fundamentals of Nursing
CURRENT ACADEMIC ROLE & RESPONSIBILITIES
Radhika R Pai is working as Assistant Professor – Senior Scale in the Department of Fundamentals of Nursing, MCON Manipal. She teaches undergraduate and postgraduate students.
She:


Works as a class coordinator for 1st Year BSc Nursing students

Works as clinical supervisor for medical and surgical ward, both for UG and PG students. 
Counsels academically poor students
Participates in conducting departmental research studies
Participates in evaluation of the curriculum
Guides UG and PG Nursing student's projects
SUBJECTS CURRENTLY TEACHING
| Subject | Semester / Year |
| --- | --- |
| Nursing Foundation | First & Second Semester BSc Nursing |
| Critical Care Nursing I | Second Year Nurse Practitioner |
| Advanced Nursing Practice | I Year MSc Nursing |
| Certificate Course in Oncology Nursing | Three months certificate course |
ACADEMIC QUALIFICATIONS
| Degree | Specialisation | Institute | Year of passing |
| --- | --- | --- | --- |
| National Fellowship in Palliative Care Nursing (NFPN) | Palliative Care | Institute of Palliative Medicine (IPM), Calicut | 2023 |
| PhD in Nursing | Oncology Nursing | MCON, MAHE, Manipal | 2020 |
| International Diabetes Educator E- Learning Course (IDEEL) | | International Diabetes Federation | 2015 |
| Certificate course in Biostatistics, Epidemiology and Research methods | Biostatistics, Epidemiology and Research methods | Department of Statistics, MU, Manipal | 2014 |
| MSc | Oncology nursing | Manipal College of Nursing, Manipal Academy of Higher Education | 2009 |
| BSc Nursing | Nursing | JSS College of Nursing, RGUHS, Mysore | 2005 |
Experience
| Institution / Organisation | Designation | Role | Tenure |
| --- | --- | --- | --- |
| Manipal College of Nursing, Manipal | Assistant Professor - Sr Scale | | 2016 |
| School of Nursing, Mangalore | Assistant Professor - Sr. Scale | | 2014 - 16 |
| School of Nursing, Mangalore | Assistant Professor | | 2012 |
| School of Nursing Mangalore | Lecturer | | 2009 |
| School of Nursing Mangalore | Assistant Lecturer | | 2006 |
| Alvas College of Nursing, Moodbidri | Assistant Lecturer | | 2005 |
AREAS OF INTEREST, EXPERTISE AND RESEARCH
Area of Interest
Preventive oncology, Continuing education of staff nurses, Chemotherapy and radiation therapy, technology based learning
Area of Expertise
Oncology nursing, Nursing Foundation, Nursing Education
Area of Research
Oral care in Head and Neck cancer patients, Venous thrombosis among cancer patients, OSCE, Teaching and learning portfolios, Student nurses clinical competency
Professional Affiliations & Contributions
Life member of TNAI (Trained Nurses Association of India).
Life member of ONAI (Oncology Nurses Association of India).
Life member of IAPC (Indian Association of Palliative Care).
Achievements:
Awarded the Cynthia N. Rittenberg Travel Scholarship for the abstract titled "Evaluation of an Oral Care Protocol for Chemotherapy- and Radiation Therapy-Induced Oral Complications in Head and Neck Cancer Patients." This award was given by MASSCC/ISOO award committee to attend a conference on MASCC annual meeting 2019 at San Francisco, USA between 21.06.19 to 23.06.19.
https://mascc.memberclicks.net/index.php?option=com_content&view=article&id=839:2019-travel-scholarship-awards&catid=39:mascc-headlines&Itemid=323.
Lecture Series Grant on Translating Research into Practice (TRIP): Shifting Paradigm for Clinical Practice. Shastri Indo-Canadian Institute (New Delhi, India, IN). March 2022 URL: http://www.shastriinstitute.org/node/13190
ICMR ICRC Grant for Effectiveness of Capacity Building: Integrating the palliative care and symptom relief into Primary Health Care - An Evaluative approach. 2020-01 to 2023-12 URL: http://www.ctri.nic.in/Clinicaltrials/pdf_generate.php?trialid=42730&EncHid=&modid=&compid=%27,%2742730det%27
Awarded as "Best Teacher" by the students of MCON, Mangalore during teachers day celebrations on 5th September 2010
Secured 3rd place in the poster presentation at International Conference on Research methods with a focus on "Mixed Method Research" conducted by Omayal Achi College of Nursing, Puzhal, Chennai, on 19th January 2012.