The Department of Commerce at Manipal Academy of Higher Education was established in 2007.

The department has been continuously looking for collaborations and has been collaborating with various bodies like CIMA and CII and also conducts workshops on areas like banking, insurance, accounting, finance, logistics and supply chain.

The department offers:

360° curriculum covers all major aspects of e- banking operations & other management inputs including finance and the same is also updated/reviewed on an on-going basis to meet the changing requirements of fast expanding banking and financial sector.
Advantage of availability of excellent Infrastructural facilities of a management institute comprising state-of-the-art computer lab, well-stocked library equipped with among others online journals, Wi-Fi environment.
Key Features:
Uses the concept of "Learning through Dramatisation" (LTD). This encourages students to perform short plays that illustrates the concepts and adds value to classroom experience.
Students can pursue higher education such as MBA, CIMA, CFA, CPA etc. in India and abroad.
Core competencies
Banking Operations
Insurance Services
Logistics & Supply Chain
Financial Accounting
Analytics
Economics

Collaborations
Manipal Academy of Higher Education has signed an LOI with Chartered Institute of Management Accountants (CIMA), U K to set up a study centre offering various certification programmes in the area of Management Accounting at Manipal. This study centre has been set up at the Department of Commerce.
Department has tied up with Manipal Global Education (MaGE) Bangalore and National Stock Exchange (NSE) Mumbai to deliver various workshops on stock markets for the students of the department as well as for the various constituent institutions of Manipal Academy of Higher Education and other neighbouring institutions.
Department also supports Manipal Global Education (MaGE) Bangalore and KPMG for delivering various programs on accounting and finance focused on training the students on practical aspects and International Financial Reporting Standards (FRS).
Department is exploring various twinning/academic exchanges with reputed foreign universities in Australia, New Zealand, UK, US and Europe.
MU has best-in-class facilities for students of all constituent institutes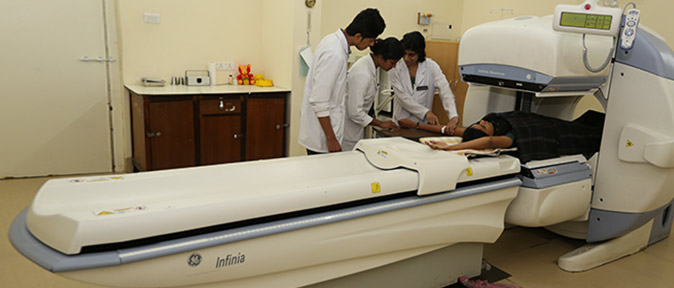 Hospitals
Access to hospital facilities gives student hands-on training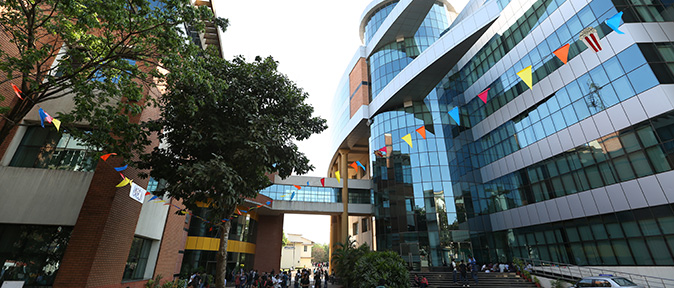 Innovation Centre
State-of-the-art Innovation Centre facilitates multi-disciplinary research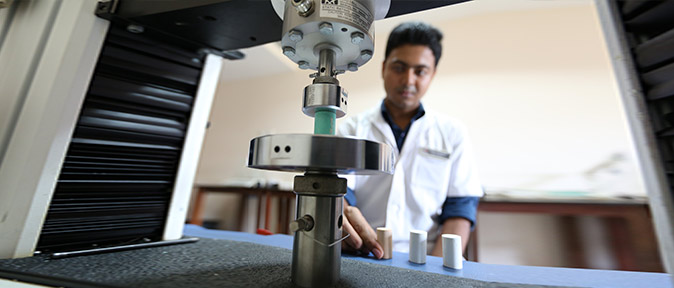 Labs
Laboratories give students the opportunity for practical experience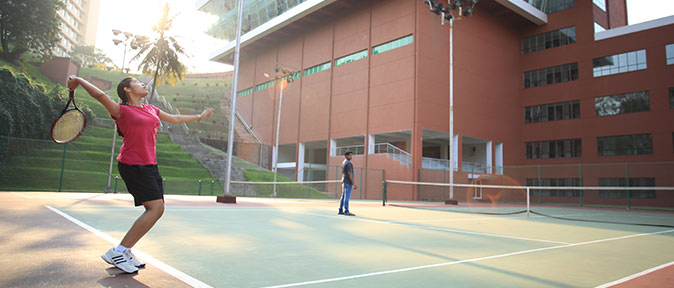 Sports & Fitness
Marena has world-class facilities with courts for badminton, tennis, soccer & squash, as well as a well-equipped gymnasium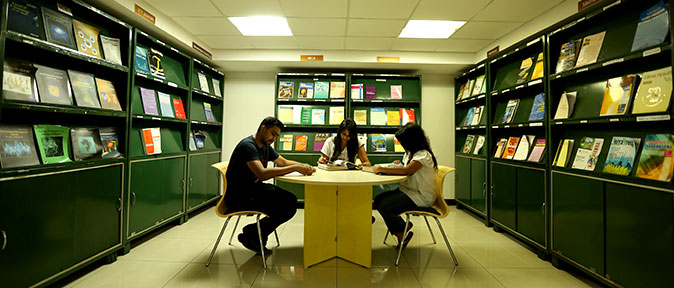 Libraries
Libraries give students access to study resources, digital, and print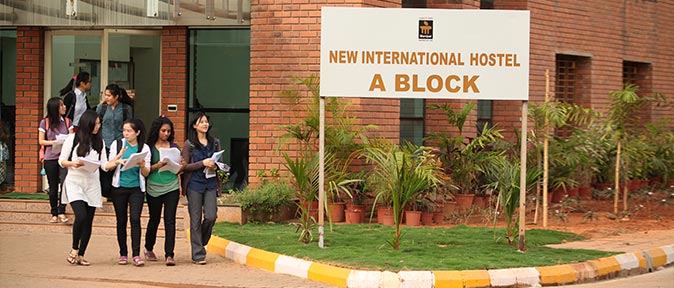 Student Housing
Student hostels are their homes away from homes