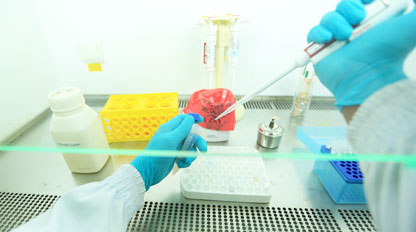 TRANSLATIONAL RESEARCH
Point of care tests were developed for Nipah, KFD in collaboration with Molbio Diagnostics Pvt. Ltd. .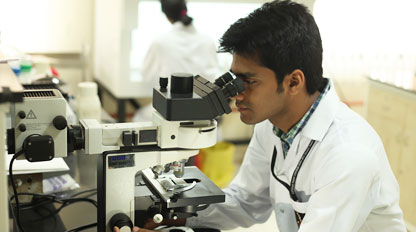 DIAGNOSTIC FACILITIES
Capacity to detect more than hundred pathogens, including bacteria, viruses and parasites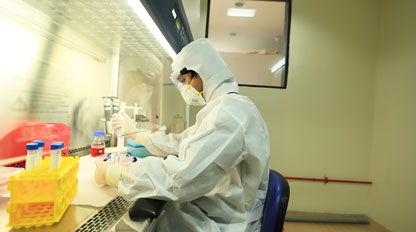 PATHOGEN DISCOVERY PLATFORM
With the use of Next Generation Sequencing and Multiplex Serology (Luminex), discovery of pathogen has become uncomplicated
Manipal fosters both disciplinary and interdisciplinary research and our research areas are focused on the critical issues facing the world.
Manipal Academy of Higher Education places great value on research.  It ranks 600 globally and 15th in the country for research output and publications.
The university currently holds a global rank of 1118 on SCImago Institution Rankings (SIR), published by SCImago Research Group, Spain.
We have tie-ups with the following agencies for various research projects:
Indian Council of Medical Research, New Delhi
Ministry of Health & Family Welfare