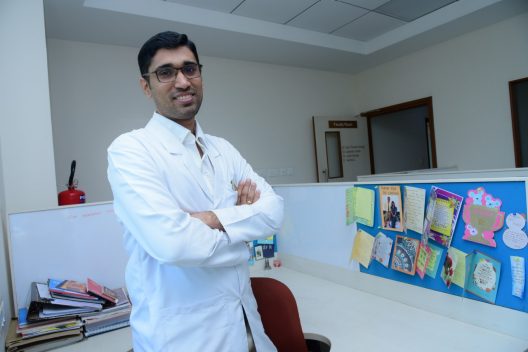 Assistant Professor
Department of Prosthodontics and Crown & Bridge
CURRENT ACADEMIC ROLE & RESPONSIBILITIES
Undergraduate teaching

In house faculty for Certificate Course in Oral Implantology
SUBJECTS CURRENTLY TEACHING
| Subject | Subject code | Semester |
| --- | --- | --- |
| Prosthodontics and Crown & Bridge | | First to Fouth BDS |
| Prosthodontics and Crown & Bridge | | Dental Mechanic Course |
| Prosthodontics and Crown & Bridge | | PG Diploma in Dental Materials |
ACADEMIC QUALIFICATIONS
| Degree | Specialisation | Institute | Year of passing |
| --- | --- | --- | --- |
| Certificate course in Oral Implantology | | Manipal College of Dental Sciences, Manipal | 2013 |
| MDS | Prosthodontics and Crown and Bridge | Manipal College of Dental Sciences, Manipal | 2013 |
| BDS | | Manipal College of Dental Sciences, Mangalore | 2008 |
Experience
| Institution / Organisation | Designation | Role | Tenure |
| --- | --- | --- | --- |
| Manipal College of Dental Sciences, Manipal | Reader | | August 2019 till date |
| Manipal College of Dental Sciences | Assistant Professor | | August 2015-July 2019 |
| Faculty of Dentistry, Melaka Manipal Medical College, Manipal | Assistant Professor | | June 2013-July 2015 |
Chopra A, Sivaraman K, Narayan AI, Balakrishnan D. Etiology and classification of food impaction around implants and implant-retained prosthesis. Clinical Implant Dentistry and Related Research, 2019; 21 (2): 391-397.
Sivaraman, K., Chopra, A., Venkatesh, S.B. Clinical importance of median mandibular flexure in oral rehabilitation: A review.        Journal of Oral Rehabilitation 2016;43(3): 215-225.
Sivaraman, K., Chopra, A., Narayan, A.I., Balakrishnan, D. Is zirconia a viable alternative to titanium for oral implant? A critical review. Journal of Prosthodontic Research, 2018; 62 (2):121-133. 
 Aditi Chopra, Karthik Sivaraaman. Management of furcal perforation with advanced furcation defect by a minimally invasive tunnel technique.Contemporary Clinical Dentistry 2018;9(4):670-73.
Chopra, A., Sivaraman, K., Awataramaney, T.K. Calcium phosphate barrier for augmentation of bone in noncontained periodontal osseous defects: a novel approach. The Journal of Contemporary Dental practice 2014;15(6):779-783.
AREAS OF INTEREST, EXPERTISE AND RESEARCH
Area of Interest
Oral implantology, Full mouth rehabilitation, Maxillofacial Prosthetics
Area of Expertise
Fixed and removable denture prosthodontics
Area of Research
Implant Prosthodontics
Professional Affiliations & Contributions
o Life Member of Indian Prosthodontic Society