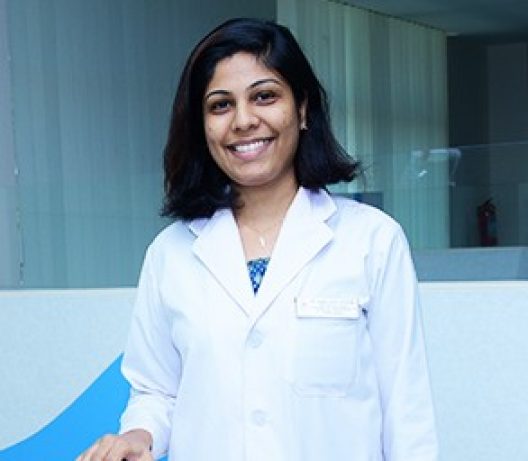 Reader
Department of Orthodontics & Dentofacial Orthopaedics
CURRENT ACADEMIC ROLE & RESPONSIBILITIES
Dr Ramya Vijeta Jathanna is a reader in the Department of Orthodontics, MCODS Manipal.
SUBJECTS CURRENTLY TEACHING
| Subject | Semester / Year |
| --- | --- |
| Orthodontics | II. III and IV BDS |
ACADEMIC QUALIFICATIONS
| Degree | Specialisation | Institute | Year of passing |
| --- | --- | --- | --- |
| BDS | | A B Shetty Memorial Institute of Dental Sciences and Hospital, Mangalore | 2011 |
| MDS | Orthodontics and Dentofacial Orthopaedics. | SDM College of Dental Sciences and Hospital, Dharwad | 2016 |
AREAS OF INTEREST, EXPERTISE AND RESEARCH
Area of Interest
Cleft lip and palate, Temporary Anchorage devices
Area of Expertise
Fixed labial appliance
Area of Research
Accelerated orthodontics, Cleft lip and palate
Professional Affiliations & Contributions
- Life member of Indian Orthodontic Society LM 4111
- Member of Indian Dental Association
- ISER excellent paper award for the paper titled "Electromyographic assessment of masseter muscle activity during fixed orthodontic treatment" for the category Best Presentation at the international Conference on Science, Health and Medicine (ICSHM) held in Barcelona, Spain on 6th February 2016.
- Presented poster on "Stress and Serum Cortisol Levels in Oral Lichen Planus – A South Indian Study" in the 3rd world Congress of Asian Psychiatry at Melbourne, Australia from 31 July – 4 August, 2011
Scopus ID: 56530843100
1.      Jathanna PNR, Vijeta R, Jathanna VR. Trend of intestinal infectious diseases recorded at a tertiary care hospital in India: an CD-10 analysis. BMJ Health Care Inform 2019;26. doi:10.1136/bmjhci-2019-000021
2.      Vijeta R and Sangamesh  B.  Correlation between   masseter   muscle   activity   and maximum bite force among various facial divergence pattern. J   Oral   Res   2019;8(1):59- 65.
3.      Dr. Vinod R Jathanna, Dr. Sai Ramesh Shetty, Dr. Mitra N. Hegde, Dr. Roopalekha Jathanna P.N, Dr. Ramya V Jathanna. Epidemological survey of prevalence of missing first molar due to caries: A case study. Journal of Pharmaceutical Sciences and Research. Vol 8(9), 2016, 1065-1069
4.      Vinod R Jathanna, Ramya V Jathanna, Roopalekha Jathanna.The awareness and attitudes of students of one indian dental school towards information technology and use to improve patient care. Education for Health. Vol 27. Issue 3 (December 2014)