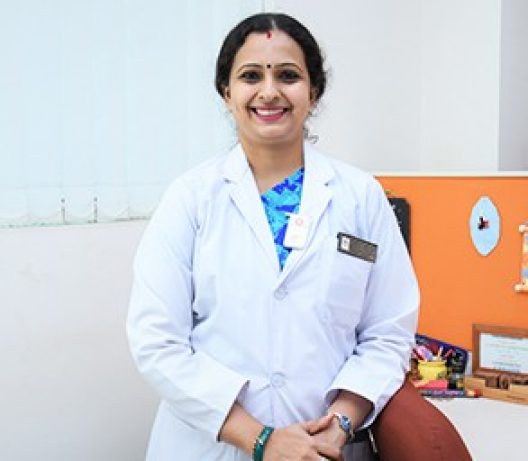 Associate Professor
Dr. Shruthi Acharya is an Associate Professor in the Department of Oral Medicine and Radiology
Department of Oral Medicine & Radiology
Qualification: BDS, MDS
CURRENT ACADEMIC ROLE & RESPONSIBILITIES
Dr Shruthi Acharya is an Associate Professor in the Department of Oral Medicine and Radiology, Manipal Institute of Dental Sciences, Manipal University, Manipal.

She:

Provides quality care to patients
Engages in tutorials and clinical demonstrations for undergraduate students.
Involved in internal assessment of students on a regular basis  for BDS .
Framing question papers for university exams (UG programme)
Monitors the clinical cases done by students and interns on a day to day basis and also attends staff cases assigned
Habit counselling for patients with chewing/ smoking tobacco habit
Regularly attends Continued dental education programmes
Clinical research on oral diseases 
SUBJECTS CURRENTLY TEACHING
| Subject | Subject code | Semester |
| --- | --- | --- |
| Oral Medicine | | Third year and Final year |
ACADEMIC QUALIFICATIONS
| Degree | Specialisation | Institute | Year of passing |
| --- | --- | --- | --- |
| MDS | Oral Medicine and Radiology | Manipal College of Dental Sciences, Manipal | 2011 |
| BDS | | Rajiv Gandhi University of Health Sciences (RGUHS) | 2005 |
Experience
| Institution / Organisation | Designation | Role | Tenure |
| --- | --- | --- | --- |
| Manipal College of Dental Sciences, Manipal, Manipal Academy of Higher Education | Lecturer | Teaching | 2006-2007 |
| Manipal College of Dental Sciences, Manipal, Manipal Academy of Higher Education | Assistant Professor | Teaching | 2011-2017 |
| Manipal College of Dental Sciences, Manipal, Manipal Academy of Higher Education | Associate Professor | Teaching | 2017-to present |
AREAS OF INTEREST, EXPERTISE AND RESEARCH
Area of Interest
Potentially malignant lesions, cancer awareness and chemoprevention and CBCT
Area of Expertise
Habit Counselling
Area of Research
Management of Mucosal Lesions, Management of Complications of Cancer Therapy
Professional Affiliations & Contributions
Awards
The good teacher award for the year 2015
Professional affiliations 
Member of Indian Dental Association, 2011.
Member of Indian Academy of Oral Medicine and Radiology, 2011
1.Acharya S, Acharya S, Pentapati KC, Thomson WM. Dental health state utilities among dental patients. Journal of Public Health Dentistry. 2019; 79: 147–153.
2.Vinayagamoorthy K, Acharya S, Kumar M, Pentapati KC, Acharya S. Efficacy of a remote screening model for oral potentially malignant disorders using a free messaging application: A diagnostic test for accuracy study. Aust. J. Rural Health. 2019;27:170–176
3.Saincher RR, Acharya S, Gadicherla S, Carnelio S. Dens Invaginatus in a mandible third molar with paradental cyst—A case report and literature review. J Oral Maxillofac Surg Med Pathol 2018;30(6) 576-579
4.Acharya S, Pai KM, Bhat S, Mamatha B, Bejadi VM, Acharya S. Oral changes in patients undergoing chemotherapy for breast cancer. Indian J Dent Res 2017;28:261-8.
5.Kumar M, Acharya S, Pai K, Kumar V, Thotan SP. Unusual neoplasm on the hard palate of a child: a case report. Journal of Medical Case Reports.2017.11:149.
6.Kumar M, Acharya S, Chhaparwal Y. Impaction of Second Premolar and Primary Molar in an Inverse Relation:A Unique Radiographic Presentation Dent. Med. Probl. 2016;53(4): 570–572.
7. Kumar M, Acharya S, Pai KM, Vineetha R, Chadha A, S Komal. Maxillary pseudotumor as initial manifestation of vonWillebrand disease, type 2: report of a rare case and literature review-a commentary.oooo.2016;122 (2):259-60.
8. Chaitanya B, Chhaparwal Y, Pai KM, Kudva A,Cariappa KM, Acharya S. Hybrid ameloblastoma: An amalgam of rare and conventional ameloblastoma. Contemp Clin Dent 2016;7:90-4
9.Acharya S, Pai KM, Acharya S. Repeat film analysis and its implications for quality assurance in dental radiology: An institutional case study. Contemp Clin Dent,2015;6 (3):392-5. DOI: 10.4103/0976-237X.161898
10. Acharya S, Pentapati KC, Acharya S. Socioeconomic mobility and tobacco consumption patterns in fish industry workers in Udupi District of coastal Karnataka. Indian J Dent Res. 2014 Sep-Oct; 25 (5):653-6.
11. Patil V, Acharya S, Vineetha R, Nikhil K. Awareness About Medication-Related Osteonecrosis of the Jaw Among Dental Professionals: A Multicentre Study. Oral Health Prev Dent 18 (2020), No. 3
Completed • Effect of non impacted third molars on pathologies of adjacent second molars • Skills and attitude of dental students towards Cone beam computed tomography • Radiation safety awareness and practices among healthcare workers in and around Manipal • Attitudes of dental students towards oral piercings • Evaluation of third molar impaction in digital panoramic radiographs: A Retrospective Study • Demographic and Clinical Profile of Oral Cancer Patients in Manipal.
Publications: 1.Acharya S, Acharya S, Pentapati KC, Thomson WM. Dental health state utilities among dental patients. Journal of Public Health Dentistry. 2019; 79: 147–153. 2.Vinayagamoorthy K, Acharya S, Kumar M, Pentapati KC, Acharya S. Efficacy of a remote screening model for oral potentially malignant disorders using a free messaging application: A diagnostic test for accuracy study. Aust. J. Rural Health. 2019;27:170–176 3.Saincher RR, Acharya S, Gadicherla S, Carnelio S. Dens Invaginatus in a mandible third molar with paradental cyst—A case report and literature review. J Oral Maxillofac Surg Med Pathol 2018;30(6) 576-579 4.Acharya S, Pai KM, Bhat S, Mamatha B, Bejadi VM, Acharya S. Oral changes in patients undergoing chemotherapy for breast cancer. Indian J Dent Res 2017;28:261-8. 5.Kumar M, Acharya S, Pai K, Kumar V, Thotan SP. Unusual neoplasm on the hard palate of a child: a case report. Journal of Medical Case Reports.2017.11:149. 6.Kumar M, Acharya S, Chhaparwal Y. Impaction of Second Premolar and Primary Molar in an Inverse Relation:A Unique Radiographic Presentation Dent. Med. Probl. 2016;53(4): 570–572. 7. Kumar M, Acharya S, Pai KM, Vineetha R, Chadha A, S Komal. Maxillary pseudotumor as initial manifestation of vonWillebrand disease, type 2: report of a rare case and literature review-a commentary.oooo.2016;122 (2):259-60. 8. Chaitanya B, Chhaparwal Y, Pai KM, Kudva A,Cariappa KM, Acharya S. Hybrid ameloblastoma: An amalgam of rare and conventional ameloblastoma. Contemp Clin Dent 2016;7:90-4 9.Acharya S, Pai KM, Acharya S. Repeat film analysis and its implications for quality assurance in dental radiology: An institutional case study. Contemp Clin Dent,2015;6 (3):392-5. DOI: 10.4103/0976-237X.161898 10. Acharya S, Pentapati KC, Acharya S. Socioeconomic mobility and tobacco consumption patterns in fish industry workers in Udupi District of coastal Karnataka. Indian J Dent Res. 2014 Sep-Oct; 25 (5):653-6. 11. Patil V, Acharya S, R Vineetha, Nikhil KAwareness About Medication-Related Osteonecrosis of the Jaw Among Dental Professionals: A Multicentre StudyOral Health Prev Dent 18 (2020), No. 3