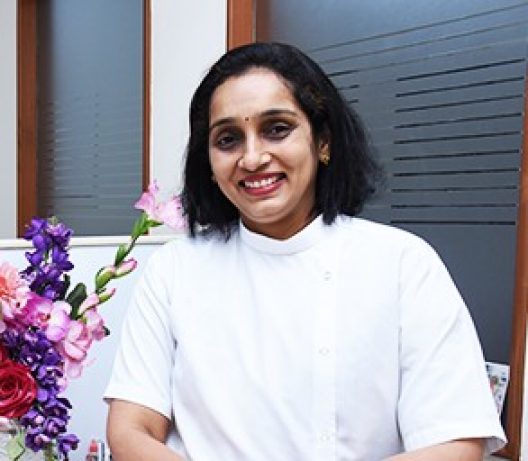 Professor and Associate Dean
Department Of Conservative Dentistry & Endodontics
CURRENT ACADEMIC ROLE & RESPONSIBILITIES
Vidya Saraswathi M teaches undergraduate and postgraduate students.

She

· Is an able administrator managing the routine activities  of the department and also emphasizing on further growth and development of the department

· Is actively involved in teaching undergraduate and postgraduate students, dedicating special time for evaluating, encouraging and promoting learners and believes in holistic education.

· Is a recognized expert in the field of lasers apart from her speciality and is a faculty at Lasers in Dentistry, an advanced certificate program by Manipal University.

· Over the years has served as an internal examiner and also as an external examiner at prestigious institutions, for undergraduate and postgraduate students.

· Is a member & Convener for the Board of Studies - Final BDS Part II, Manipal University.

· Chairperson for Purchase committee of Manipal College of Dental Sciences, Manipal.

· Has presented papers at national and international conferences, and has delivered guest lectures at various platforms

· Has publications in reputed, indexed national and international journals
SUBJECTS CURRENTLY TEACHING
| Subject | Semester / Year |
| --- | --- |
| Conservative Dentistry & Endodontics | Postgraduate & Undergraduate Students |
ACADEMIC QUALIFICATIONS
| Degree | Specialisation | Institute | Year of passing |
| --- | --- | --- | --- |
| Certification in Oral Implantology | Implantology | MCODS, Manipal | 2007 |
| MDS (Master of Dental Surgery) | Conservative Dentistry and Endodontics | SDM College of Dental Sciences and Hospital, Dharwad, Rajiv Gandhi University of Health Sciences | 1999 |
| BDS | | Manipal College of Dental Sciences, Mangalore | 1995 |
Experience
| Institution / Organisation | Designation | Role | Tenure |
| --- | --- | --- | --- |
| Department of Conservative Dentistry and Endodontics, MCODS Manipal | Professor | | 2009 |
| Department of Conservative Dentistry and Endodontics, MCODS Manipal | Associate Professor | | 2005-2009 |
| Department of Conservative Dentistry and Endodontics, MCODS Manipal | Reader | | 2005 |
| Department of Conservative Dentistry and Endodontics, MCODS Manipal | Assistant Professor | | 2000 |
| Department of Conservative Dentistry and Endodontics, MCODS Mangalore | Tutor | | 1995 - 1996 |
Guides diverse research activities conducted in the college as well as lends her support and expertise in collaborative research with other institutions.
AREAS OF INTEREST, EXPERTISE AND RESEARCH
Area of Interest
Endodontic Microbiology, Lasers in Endodontics
Area of Expertise
Conservative Dentistry and Endodontics, Lasers in Endodontics
Area of Research
LASER in Endodontics
Professional Affiliations & Contributions
Life Member of
-       Indian Dental Association
-        Indian Association of Conservative Dentistry & Endodontics
-        Indian Academy of Laser Dentistry.
Guest lectures
-       Excel with LASERS; live Demonstration with LASERS- Bleaching/Depigmentation at 43rd KSDC conference, held at B.C.Road, D.K on 18-20 DEC 2015
-       Tooth resorptions- etiology and management on 27th December 2011 at Coorg Raj holiday resort, Kushal Nagar, Coorg hosted by IDA
-       Take care to provide care on 22-24th November 2013 at Madikeri, 41st KSDC 2013
-       Acute pain Management for Future Dental professional by IDA-Colgate.
External Examinership
-       PG examination in May 2013 at AIIMS, New Delhi.
-       PG examination in May 2014 at SDM, Dharwad
Contributes to Dental Health awareness by writing articles in newspapers and magazines and also participating in live TV programs related to dental health.
Management of traumatic injuries

Dental Caries,Root Canal Treatment

Participated in the TV live programs addressing