In the Department of Data Science (DoDS) (formerly the Department of Statistics) structured and unstructured Data are gathered or generated that are needed as a basis for the development of policy options and public health activities. New approaches to data-handling and -analysis like Big Data or Artificial Intelligence will be applied for available and/or newly generated data sets.

The Centres of Health Demography and Digital Health alloted to the Department of Data Science are good examples for the research done as here new and existing data are generated, gathered and processed.


The Department of  Data Science was established as the first teaching department under MAHE, Manipal on August 1, 2006. The department offers courses in Statistics/Applied Statistics/ Research Methodology to Graduate and Doctoral students within the university and Executive Education Programme for corporate biostatisticians. Collaboration with National/International agencies and International Universities has enhanced its strength. The department has state of the art computational facility equipped with SPSS, STATA, and SAS.
Objective: With a long term objective to train, provide consultancy, perform research and build up resources in statistics and research methodology, the department is focused to be a leader in applied statistical sciences.
Programmes: The department offers the Master of Science in Biostatistics (MSc in Biostatistics), Master of Science in Data Science (MSc in Data Science) and Master of Science in Digital Epidemiology (MSc in Digital Epidemiology) Programmes (2 Years - with modular based curriculum framework), Certificate course in Biostatistics, Epidemiology & Research Methodology (6 months) and Doctoral Programmes. The department also offers various teaching programmes related to statistics, epidemiology & research methodology to postgraduates and undergraduates of several health science courses under the university. Department has collaborative projects with national and international agencies. Students are actively encouraged to become familiar with statistical computing, prepare research protocols and reports and facing the statistical problems.
Highly qualified and experienced faculty:  The department has nine teaching faculty with multidisciplinary expertise. Six of the faculty have completed their doctorate, and two pursuing Ph.D. The faculty also are active members in editorial boards, curriculum committees and assessment committees of reputed institutions.
Academic and research activities (National and International)
In last eleven years, the department attracted funding of more than ₹40 million independently and ₹100 million in association with other departments from agencies like Indian Council of Social Science Research (ICSSR), Baba Atomic Research Centre (BARC), Indian Council of Medical Research (ICMR), Department of Science and Technology (DST), Department of Biotechnology (DBT), World Health Organization (WHO), International Clinical Epidemiology Network (INCLEN), and Department for International Development (DFID).
At present, the department has collaborative projects with national and international agencies worth more than ₹ 60 lakhs. Currently, there are 6 funded research projects, 9 faculty members and 17 research scholars pursuing their Ph.D. in the department. The department faculty contributed to publishing books and are members of editorial boards of various national and international journals. The faculty and research scholars of the department have published over 400 journal articles and 4 books.
Collaborations 
 The department trains the associates of Novartis Health Care Pvt. Ltd., Hyderabad. Five batches of associates from Novartis have been trained since 2011
The department started the Ph.D. program in collaboration with Pharmaceutical industries Novartis Health Care Pvt. Ltd., Hyderabad, and Glaxo Smith Kline (GSK) Pharmaceuticals Ltd, Bangalore
The department has collaboration with various national and international organizations like Indian Statistical Institute, New Delhi; School of Population Health, University of Melbourne, Australia; Robert Gordon University, Scotland; Madras Diabetes Research Foundation, Chennai (MDRF); Indian Institute of Public Health, Gandhinagar (IIPH); Public Health Foundation of India, New Delhi (PHFI); University of Groningen, The Netherlands and Tata Institute of Social Sciences (TISS), Mumbai
Hands-on training:
Each of the three semesters have four theory courses and a practical course on 'Data Management and Statistical Computing (SAS/R/STATA/SPSS/EpiInfo)'. This benefits students to familiarize with real-life situations and helps them apply acquired knowledge and skills in their professional life
Seminar and Journal Presentation: With an intention to motivate research aptitude, update on recent advances, pedagogy and communication skills, students present specific topics and journal articles frequently under the guidance of faculty, for which they will earn credits.
Student Awards:
Industry Award - GSK pharmaceuticals, Bengaluru awards cash prizes for two top scorers of the outgoing M.Sc Biostatistics batch.
Prof. Abhay Indrayan Award - Cash prize for best outgoing MSc. Biostatistics student is awarded based on student's academic performance and ability to serve the community as a Biostatistician.
Student placement
Placement assistance is provided for successful students in clinical research institutes, biomedical institutions and research centers, pharmaceutical and many national and international research organizations. Our alumni work as Biostatistician/SAS Programmer/Data Scientist in renowned industries and medical colleges. Given below are the organizations in which our alumni are/were employed.
Certificate Course in Biostatistics, Epidemiology and Research Methodology:  
Department of Data Science (formerly Department of Statistics), Prasanna School of Public Health (PSPH), MAHE, Manipal has been successfully conducting the "Certificate Course in Bio-statistics, Epidemiology and Research Methodology" from the year 2006 with its 32nd batch completed recently. Certificate course in Bio-statistics, Epidemiology and Research Methodology is a 10-week program, which accounts for a total of 6 credit hours.
The Brochure for the upcoming Batch (Batch 33) is attached herewith for your kind attention:  Click Here for the Brochure - Certificate Course in Biostatistics, Epidemiology and Research Methodology
Looking forward for your participation.
Important Notice to the PhD Scholars registering for the course:
Please register in the portal ONLY once.

In case of any technical issues during registration please contact 0820 29 22072.
MAHE has best-in-class facilities for students of all constituent institutes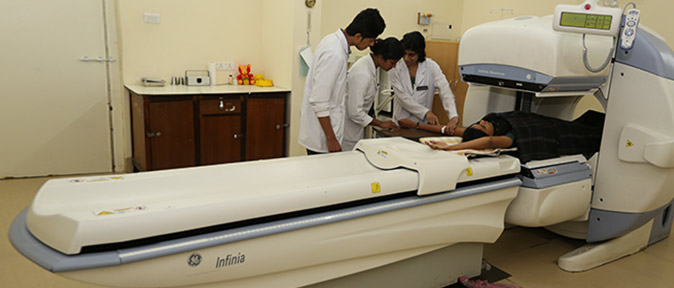 Hospitals
Access to hospital facilities gives student hands-on training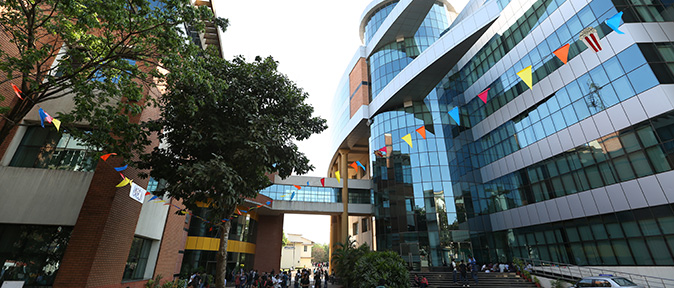 Innovation Centre
State-of-the-art Innovation Centre facilitates multi-disciplinary research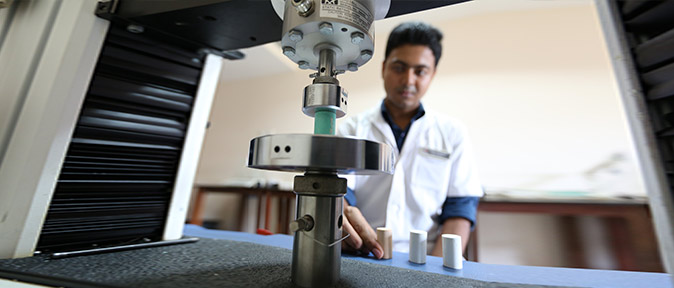 Labs
Laboratories give students the opportunity for practical experience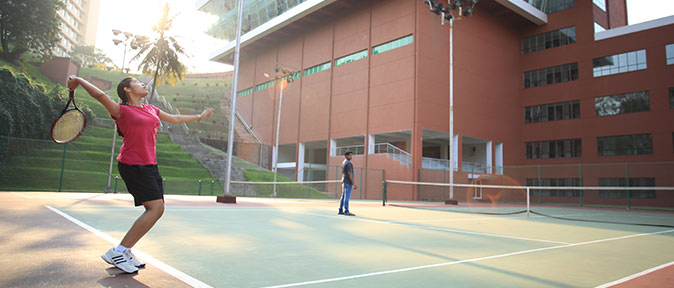 Sports & Fitness
Marena has world-class facilities with courts for badminton, tennis, soccer & squash, as well as a well-equipped gymnasium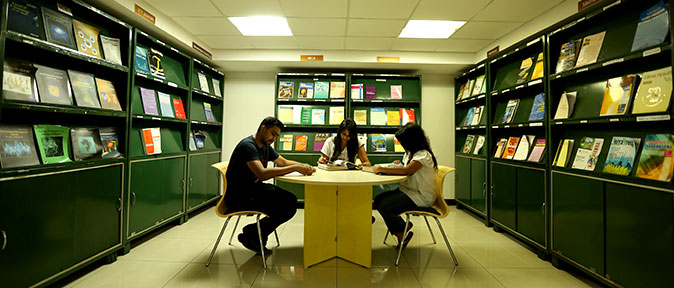 Libraries
Libraries give students access to study resources, digital, and print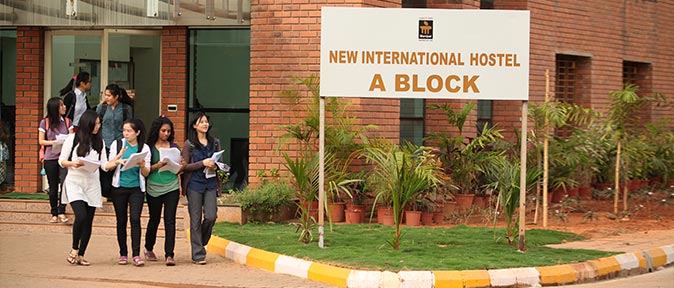 Student Housing
Student hostels are their homes away from homes