ICAS Alumni Success Stories
Many of us wish to go abroad for higher studies, and yet we somehow still don't know how to make it happen. This is because there are often doubts about how high the tuition fee is or what the cut-off scores are, or whether one will be able to get placed after his or her academic endeavours. Also, most of a student's knowledge about study abroad programs comes from random websites or rumours that they hear from their fellow students or relatives. It certainly becomes hard to take such an important career decision based on such information!

That being said, we believe that the best way to understand the true essence of a study abroad experience is from real life success stories of students, and that is why we have compiled some unique stories from students of ICAS.
Curious about how they fared in their B.Tech engineering abroad program, their careers and experiences that helped them make the right employment choices? Well, let's hear their stories!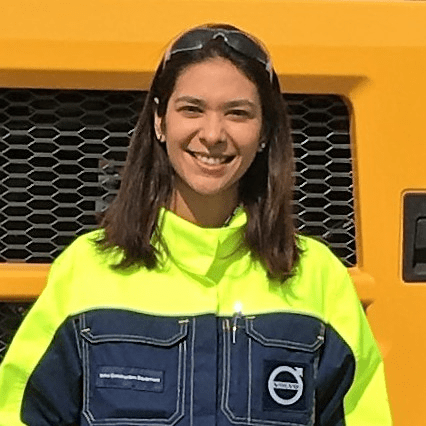 Gina Parti
Milwaukee School of Engineering, USA
An ICAS alumnus from the batch of 2012, Gina Parti always had a dream to stay abroad as an independent woman and travel around the world. Accordingly, she chose ICAS to make those dreams come true and eventually her choice helped her create a strong foundation academically. Also, her course of choice was Electrical and Electronics Engineering, which she decided to pursue from Manipal University during the first two years of the program and then she graduated from the prestigious Milwaukee School of Engineering, USA, after completing her final two years of the course.
"The curriculum has been structured systematically, aptly matching the curriculum in colleges abroad."
Furthermore, she has been in the US for more than 3 years now. After starting off as an Electrical Engineering Intern with Radyne, she bagged a full-time profile with Volvo Construction Equipment as a design engineer. She also says that the experience has led her to work with people from 18 different countries and 5 continents and that she'll remain thankful to the ICAS faculty for making her the person that she is today.
Her advice to future students? Study regularly and be sure to participate in extracurricular activities, as it makes you stronger and prepares you for the life ahead!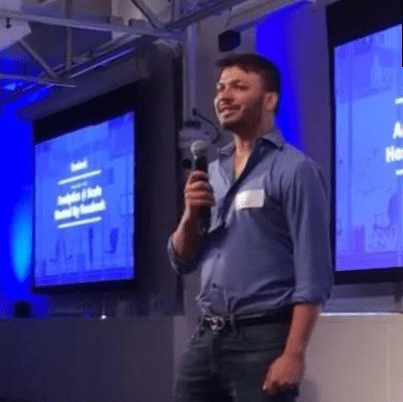 Rohit Garg
University of Illinois, Urbana-Champaign
A student from the 2012 batch, Rohit Garg had the aim of exploring his talents and gaining a wider perspective of the world around him. Accordingly, he decided to pursue a degree in Computer Science Engineering from ICAS, thereby embarking on a journey in which he realised his academic potential as well as his co-curricular interests.
"I would like to tell all young aspirants that ICAS provides an invaluable learning experience and a platform to top tier colleges all across the world".
It's been seven years since his graduation, and Rohit is now a highly successful software engineer with a focus on "big data" science and engineering. His journey includes two internships stints in the field of software development, both of which were in Illinois. He also took up the role of an assistant teacher at the University of Illinois. After his graduation, he took up the role of a Technology Risk Consultant at Deloitte, and then onto the role of a Big Data Science Engineer (one of the most in-demand professions on the planet right now) at Think Data Analytics. Currently, he's employed at Facebook in the role of a Data Engineering Manager for the past three years almost.
His advice to students? Fully utilizing the resources that ICAS has to offer will help you achieve your professional and personal goals!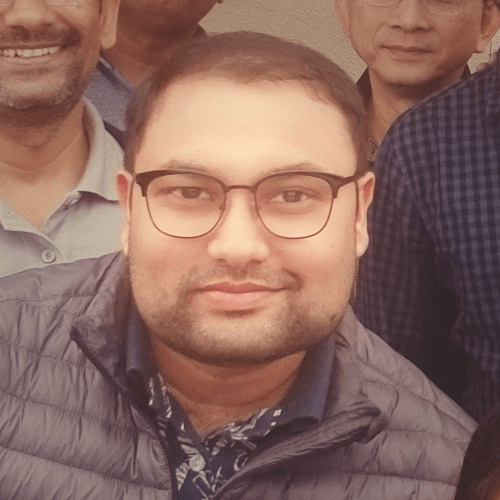 Vaibhav Maheshwari
Purdue University, USA
A student from the 2011 batch, Vaibhav was someone who never imagined studying abroad. His hard work and talent did not just make that dream come true, but it has allowed him to work in the United States for the past 8 years!
Vaibhav says that ICAS was a life-changing path for him and that it opened new doors for him. That being said, he had taken up a course in Electrical & Electronics Engineering in Manipal University, after which he completed his education at the famous Purdue University, which is one of the most renowned educational institutions in the world.
As for his professional journey, Vaibhav's first full time role was at Halliburton in Texas, where he worked as a software engineer. He then worked as a Software Analyst and Operations Analyst at State Farm (Bloomington) and Southwest Airlines (Dallas) respectively. He then joined GSS America as a Java Developer. Currently, he is employed as a senior software at American Airlines in Dallas, Texas!
His advice to students? Believe in yourself and believe in Texas!
So ICAS is a unique course that allows students to explore opportunities of studying abroad in countries like U.S, UK, Australia, Germany, and Canada, etc. after spending the initial two years in India.
Students can complete the first two years of study at Manipal, India and then can opt any premium universities from abroad for the next two years to complete their course.
ICAS students have successfully completed their preferred stream in engineering course from their dream universities. So, if you too are aspiring to pursue engineering from any of your dream universities abroad then now is the time to opt for ICAS and help your dream come true.