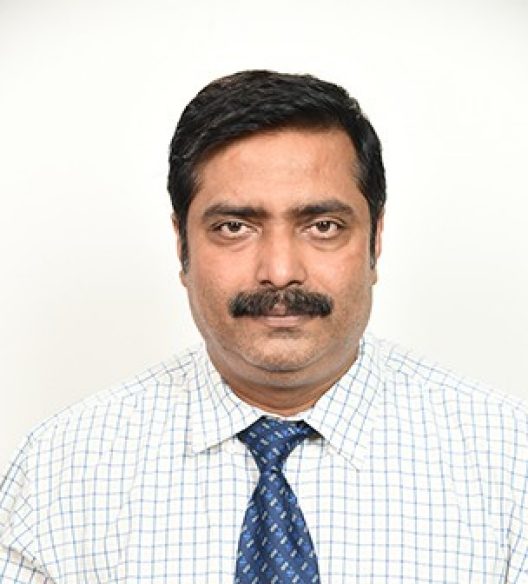 Associate Professor
Date of Joining: 08.04.2004
Department of Pharmaceutical Chemistry
CURRENT ACADEMIC ROLE & RESPONSIBILITIES
Dr. Alex Joseph is Associate Professor in the Department of Pharmaceutical Chemistry at MCOPS.
He is


Approved PhD Guide, guiding PhD students for their Doctoral Degree
Research Coordinator for Department of Pharmaceutical Chemistry
Coordinator for Manipal - Schrodinger Centre for Molecular Simulations
Taking theory and practical classes for BPharm & MPharm students

Guiding PG students (2nd MPharm) for their research projects


 
SUBJECTS CURRENTLY TEACHING
| Subject | Semester / Year |
| --- | --- |
| Medicinal Chemistry-I | Fourth Semester BPharm |
| Medicinal Chemistry-II | Fifth Semester BPharm |
| Pharmaceutical Validation | First Semester MPharm (Pharmaceutical Analysis) |
| Food Analysis | First Semester MPharm (Pharmaceutical Analysis) |
| Pharmaceutical Analysis Practical-I | First Year MPharm |
| Modern Bioanalytical Techniques | Second Semester MPharm |
| Pharmaceutical Process Chemistry | Second Semester MPharm |
| Molecular Modelling & Drug Design (Elective) | Third Semester MPharm |
ACADEMIC QUALIFICATIONS
| Degree | Specialisation | Institute | Year of passing |
| --- | --- | --- | --- |
| PhD | Pharmaceutical Chemistry/Analysis | Manipal Academy of Higher Education | 2009 |
| M.Pharm | Pharmaceutical Chemistry | Periyar College of Pharmaceutical Sciences, Chennai | 2000 |
Experience
| Institution / Organisation | Designation | Role | Tenure |
| --- | --- | --- | --- |
| Department of Pharmaceutical Chemistry, MCOPS | Associate Professor | | 2011-till date |
| Department of Pharmaceutical Chemistry, MCOPS | Assistant Professor | | 2009-2011 |
| Department of Pharmaceutical Chemistry, MCOPS | Senior Lecturer | | 2007-2009 |
| Department of Pharmaceutical Chemistry, MCOPS | Lecturer | | 2004-2007 |
| Sri Guru Ram Rai Institute of Technology and Science, College of Pharmaceutical Sciences, Deharadun, Uttaranchal | Lecturer | | 2001-2004 |
| College of Pharmaceutical Sciences, Mahatma Gandhi University, Cheruvandoor, Ettumanoor, Kerala | Guest Lecturer | | 2000-2001 |
AREAS OF INTEREST, EXPERTISE AND RESEARCH
Area of Interest
Teaching Pharmaceutical Organic & Medicinal Chemistry, Research in the Area of Drug design, Drug Discovery and Development, Analytical Research & Development
Area of Expertise
Synthesis of heterocyclic organic compounds, Handling of drug design and molecular docking software like V-Life Sciences Molecular Design Suite, Autodock etc, Handling of advanced analytical instruments like U.V spectrophotometer, IR spectrometer, HPLC, GC-MS, LC-MS etc
Area of Research
Drug design, Synthetic Organic and Medicinal Chemistry, Phytochemical Investigation of Plant extracts, Chemical Modifications of Compounds Isolated from Natural Sources, In vitro and In vivo evaluation of compounds/ extracts for Anticancer, Anti-inflammatory, Antibacterial and Immunomodulatory activities, Analytical Research & Development
Professional Affiliations & Contributions
Received Best Teacher Award of MCOPS for four times, in the year 2012-13 and 2014-2015, 2016-17, and 2018-19 respectively
Prof. M.L. Khorana Memorial Best Paper Award for year 2007- Best paper award in the field of Pharmaceutical analysis and Bioanalytical chemistry published in IJPS 69(4) 540-545 during the year 2007

Life member of Association of Pharmaceutical Teachers of India (APTI).
Life member of Kerala State Pharmacy Council.