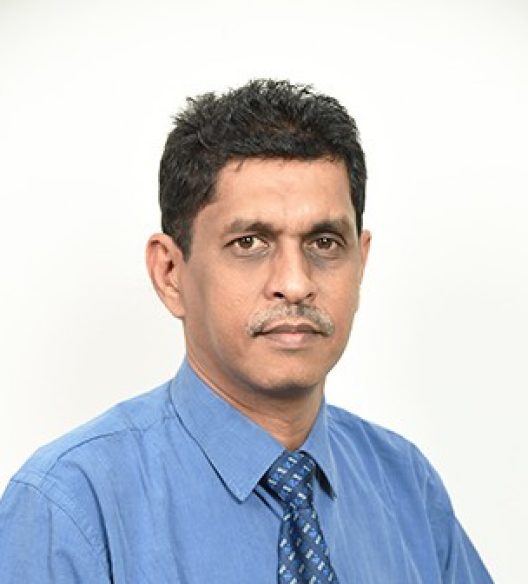 Professor & Vice-Principal
Department of Pharmaceutical Chemistry
CURRENT ACADEMIC ROLE & RESPONSIBILITIES
Dr. G Gautham Shenoy is a professor and Vice-Principal

He:

Is an approved guide for PG and PhD students.
Involves in administrative responsibilities
SUBJECTS CURRENTLY TEACHING
| Subject | Semester / Year |
| --- | --- |
| Advanced Medicinal Chemistry | First Semester MPharm |
| Pharmaceutical Chemistry Practical-I | First Semester MPharm |
| Pharmaceutical Validation | First Semester MPharm |
ACADEMIC QUALIFICATIONS
| Degree | Specialisation | Institute | Year of passing |
| --- | --- | --- | --- |
| PhD | | Mangalore University | 1999 |
| MPharm | Pharmaceutical Chemistry | Manipal College of Pharmaceutical Sciences, Manipal | 1991 |
Experience
| Institution / Organisation | Designation | Role | Tenure |
| --- | --- | --- | --- |
| Department of Pharmaceutics, MCOPS, Manipal Academy of Higher Education | Professor | | 2009 |
| Department of Pharmaceutics, MCOPS, Manipal Academy of Higher Education | Associate Professor | | 2004 |
| Department of Pharmaceutics, MCOPS, Manipal Academy of Higher Education | Associate Professor | | 1993 |
| Department of Pharmaceutics, MCOPS, Manipal Academy of Higher Education | Lecturer | | 1991 |
Anti-tubercular activity
Received grants from the following funding agencies: DST, New Delhi (Co-Principal Investigator) ICMR, New Delhi (Principal Investigator) AICTE, New Delhi (Principal Investigator) DBT, New Delhi (Co- Investigator)
AREAS OF INTEREST, EXPERTISE AND RESEARCH
Area of Interest
Drug Design, Preclinical Studies
Area of Expertise
Organic Synthesis, Chromatography, In-vitro Screening Techniques for Antitubercular Activity, Physicochemical Properties.
Area of Research
Antitubercular Drug Discovery
Professional Affiliations & Contributions
Life Member of APTI, India, 2010.
Life Member of NMRS, India, 2008.
5-[(substituted -phenylamino)-methyl]-2-phenoxy-phenols and synthesis thereof. Indian Patent application number: 321/CHE/2015
ICMR funded project
Enoyl Acyl Carrier protein reeducates enzyme of Mycobacterium tuberculosis is part of type II Fatty acid synthase and is involved in the biosynthesis of mycolic acid. It is considered to be one of the ideal targets for drug discovery. Triclosan, a dipehyl ether derivative has moderate antitubercular activity. Encouraged by the outcome of the earlier work carried out in our laboratory, it was decided to explore diphenyl ethers further for antitubercular activity. In the present study, diphenyl ether derivatives have been designed with the help of docking studies and evaluated for antitubercular activity. 18 compounds had MIC ≤ 12.5 µg/mL. Few compounds possessed promising activity against Isoniazid resistant and MDR strains of Mycobacterium tuberculosis.