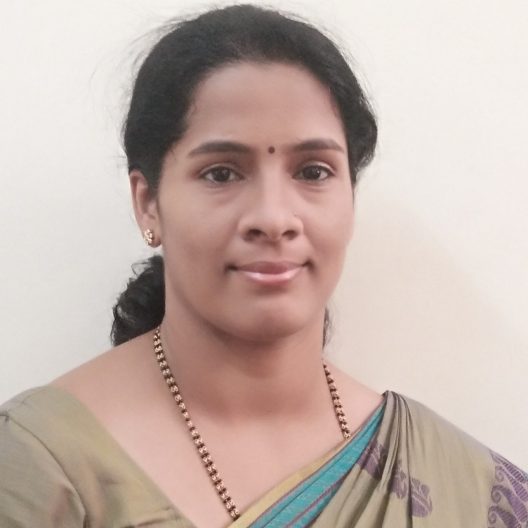 Associate Professor - Senior Scale
Date of Joining : 01.04.2010
Department of Pharmaceutics
CURRENT ACADEMIC ROLE & RESPONSIBILITIES
Usha Y Nayak is an Associate Professor.

She is 

Teaching BPharm, DPharm, MPharm students
Serving as member of 'Publicity and Website Council', and  'Disciplinary Council' Manipal College of Pharmaceutical Sciences, Manipal
Guiding MPharm and  PhD students
Guides PG student projects of MCODS (Manipal College of Dental Sciences), Manipal
Principal Investigator for the research projects funded by government and private funding agencies (AICTE-New Delhi; DBT-New Delhi; VGST-Karnataka, India; LifeScient- USA; SERB-New Delhi) 
Serving as mentor for MAHE Student Research Forum
Reviewer and coordinator for MAHE PhD protocol approval commitee
SUBJECTS CURRENTLY TEACHING
| Subject | Semester / Year |
| --- | --- |
| Pharmaceutics-I (Theory) | BPharm Sem-I |
| Pharmaceutics-I (Practical) | BPharm Sem-I |
| Biopharmaceutics and Pharmacokinetics | BPharm Sem-VI |
| Pharmaceutics-I | Second year DPharm |
| Pharmaceutics-II Lab | Second year DPharm |
| Novel Drug Delivery Systems | MPharm Industrial Pharmacy Sem I |
| Industrial Pharmacy Practical I | MPharm Industrial Pharmacy Sem-I |
| Pharmaceutical Production Technology | MPharm Industrial Pharmacy Sem II |
| Industrial Pharmacy Practical II | MPharm Industrial Pharmacy Sem-II |
ACADEMIC QUALIFICATIONS
| Degree | Specialisation | Institute | Year of passing |
| --- | --- | --- | --- |
| PhD | Pharmaceutics, Pharmaceutical Sciences | Manipal Academy of Higher Education | 2010 |
| MPharm | Pharmaceutics | Manipal Academy of Higher Education, Manipal | 2006 |
Experience
| Institution / Organisation | Designation | Role | Tenure |
| --- | --- | --- | --- |
| MCOPS, Manipal | Associate Professor | Teaching, Research and Documentation | 2015 |
| MCOPS, Manipal | Assistant Professor - Senior Scale | Teaching, Research and Documentation | 2013 |
| MCOPS, Manipal | Assistant Professor | Teaching, Research and Documentation | 2013 |
| MCOPS, Manipal | Lecturer | Teaching, Research and Documentation | 2010 |
Development and evaluation of lipid based delivery systems for lymphatic targeting
Funded by DBT under Bio-CARe scheme [No.BT/Bio-CARe/03/9943/2013-14], New Delhi - Completed
Development of liposomes for brain targeting of antipsychotic drug
Funded by AICTE under CAYT scheme [11-34/RIFD/CAYT/POL-1/2014-15 ], New Delhi - Completed
Development of Implantable dosage forms
Funded by Life Scient Inc, USA - Ongoing
Formulation optimization of novel anti-HIV Nanosuspension formulation
Funded by Vision Group on Science and Technology (VGST), Bengaluru, Karnataka, India [KSTePS/VGST-RGS/F/GRD No.706/2017-18] - Ongoing
Development of transdermal formulations for breast cancer treatment
Funded by Science and Engineering Research Board( SERB), New Delhi, India [EMR/2016/007006] - Ongoing
AREAS OF INTEREST, EXPERTISE AND RESEARCH
Area of Interest
Novel Drug Delivery and Bioavailability Enhancement
Area of Expertise
Nanopharmaceuticals - Nanocomposites, Nanocubogels, liposomes, solid lipid nanoparticles, Nano structured lipid carriers, Mesoporous silica nanoparticles; Bioavailability Enhancement - Nanoemulsions, Nanocrystals, Nanosuspension; Oral controlled delivery (Chronotherapy); PLGA and PLA Microspheres
Area of Research
Controlled Drug Delivery
Professional Affiliations & Contributions
Funded Projects:
Principal Investigator for the research projects funded by government and private funding agencies (AICTE-New Delhi; DBT-New Delhi; VGST-Karnataka, India; LifeScient- USA; SERB-New Delhi) 
Development of transdermal formulations for cancer treatment, Science and Engineering Research Board (SERB), New Delhi, India [EMR/2016/007006] - Ongoing
Formulation optimization of novel anti-HIV Nanosuspension formulation, Vision Group on Science and Technology (VGST), Bengaluru, Karnataka, India [KSTePS/VGST-RGS/F/GRD No.706/2017-18] - Ongoing
Development of Implantable dosage forms, Life Scient Inc, USA - Ongoing
Development of liposomes for brain targeting of antipsychotic drug, Career Award for young teachers Career Award for Young scientist (CAYT), All India Council for Technical Education, New Delhi, India - Completed
Development and evaluation of lipid based delivery systems for lymphatic targeting, Department of Biotechnology, New Delhi, India -Completed
Collaborations:
National collaboration is with Prof. Ashok M Raichur, Dept. of Materials Engineering, Indian Institute of Science, Bangalore, India and Prof. Purnima D Amin, Institute of Chemical Technology, Mumbai
International collaboration with Prof. Sanjay Garg, University of South Australia, Adelaide for the MPharm and PhD research.
Achievements:
Received Travel Grants from ICMR, New Delhi; Centre for International Co-operation in Science CICS, Chennai and DBT, New Delhi for attending World Conference on Pharmacology at Brisbane, Australia held from 20th to 22nd July 2015.
Awarded "First Prize in poster presentation" entitled Chronotherapeutic Drug Delivery in the Management of Hypertension, 3rd International Non Communicable Diseases (NCD) Research Meet-Manipal Chapter-2015, Manipal University, Manipal. 10-11 January, 2015.
Awarded "First Prize in poster presentation" entitled, Nanotechnology in Anti-HIV Therapy, A poster competition for "AIDS FREE INDIA-HYPE or HOPE" event organized by community development committee, Manipal University Association of Pharmacy Students in Collaboration with ISPOR, MUSC, held on 30th November, 2014 (World Aids Day).
Awarded "First Prize in poster presentation" for the paper entitled 'Development and evaluation of Risperidone liposomes for brain targeting' in the TEQIP II and DBT sponsored International Conference on the Innovations and Future Research Dimensions on Nanobio Pharmaceutical Technology held at the Department of Pharmaceutical Technology (Centre for Excellance in Nanobio Translational Research), Anna University, BIT Campus, Tiruchirapalli, Tamilnadu, India during 7-8th October, 2014.
Awarded "Second Prize in poster presentation" at International Humboldt Kolleg on 'Bench to Bedside Translational Research' Potential Benefits of Interdisciplinary Collaboration, 15-17 Nov 2013, Kasturba Medical College, Manipal for poster presentation entitled 'Gastro Retentive Pulsatile Release Lercanidipine HCl Formulations: Development, evaluation, in Vivo Buoyancy and Pharmacokinetic Study"
Awarded 'Annual Best Research Paper Award 2010 in Pharmaceutical Sciences of Manipal University' instituted by Dr. N. Udupa, Principal, MCOPS, Manipal.
Awarded Dr. T. M. A. Pai Gold Medal for the Best Out – going B. Pharm student of Manipal College of Pharmaceutical Sciences, Manipal for the year 2002-03.
Current memberships in professional societies and chapters:
Registered Pharmacist, Karnataka State Pharmacy Council, Bangalore.
Life member of Association of Pharmacy Teachers of India (APTI).
Life member of Association of Community Pharmacist of India.
Life member of Association of Hospital Pharmacist of India.
Formulation, characterization and in vivo evaluation of self-nanoemulsifying drug delivery system for oral delivery of valsartan
Current Nanoscience, 10, 263-270 (2014).
Nanomedicine of anastrazole for breast cnacer: Physicochemical evaluation, in vitro cytoxicity on BT-549 and MCF-7 cell lines and preclinical study on rat model
Life Sciences. 141: 143-155 (2015).
Preparation, Characterization and Pharmacokinetic Study of Nelfinavir Nanocrystals for Oral Bioavailability Enhancement
Current Nanoscience, 11, 379-387 (2015).
PEGylated liposomes of anastrozole for long-term treatment of breast cancer: in vitro and in vivo evaluation
J Liposome Res. 2016, 26(1): 28–46.
Timed-release compression-coated tablet composition for chronotherapy of hypertension
Granted an Indian Patent (Patent No.:286353)