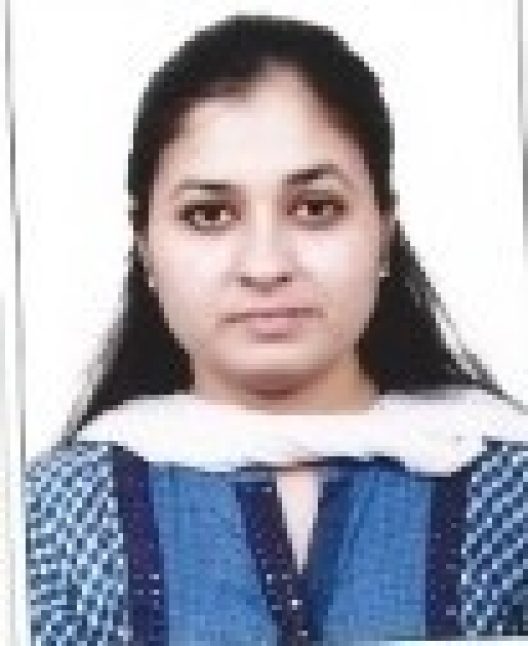 Assistant Professor (Senior Scale)
Department of Commerce
Qualification: Fellow Programme in Management (PhD.); M. Sc. (Master of Science) Operational Research; B.A. (H) (Bachelor of Arts Honors) Mathematics;
CURRENT ACADEMIC ROLE & RESPONSIBILITIES
I am presently serving as an Assistant Professor (Senior Scale) at Department of Commerce, MAHE, Manipal. I have served DOC for more than 2 years.

 I am also the faculty coordinator of DeFin, i.e., the Finance Club of DOC. Moreover, I am a member of the Center for Advanced Learning in Finance & Accounting (CALFA)
SUBJECTS CURRENTLY TEACHING
| Subject | Semester / Year |
| --- | --- |
| Corporate Finance | Sem 3 |
| Financial Management | Sem 3 |
| Commodities Markets | Sem 6 |
| Money & Banking | Sem 6 |
| Investments & Financial Management | Sem 1 |
ACADEMIC QUALIFICATIONS
| Degree | Specialisation | Institute | Year of passing |
| --- | --- | --- | --- |
| B.A. (H) (Bachelor of Arts Honors) Mathematics | Mathematics | University of Delhi | 2007 |
| M. Sc. (Master of Science) Operational Research | Operational Research | University of Delhi | 2009 |
| Fellow Programme in Management (PhD.) | Finance | National Institute of Financial Management Faridabad (Ministry of Finance, Government of India) | 2014 |
Experience
| Institution / Organisation | Designation | Role | Tenure |
| --- | --- | --- | --- |
| SVKM's Narsee Monjee Institute of Management Studies | Assistant Professor | Teaching, Research and Admin | January 2018 to July 2019 |
| International Management Institute, Bhubaneswar | Assistant Professor | Teaching, Research and Admin | April 2015 to October 2017 |
| International Management Institute, Bhubaneswar | Lecturer | Teaching, Research and Admin | August 2013 to March 2015 |
AREAS OF INTEREST, EXPERTISE AND RESEARCH
Area of Interest
Money & Banking, Corporate Finance, Fixed Income Securities
Area of Expertise
Money & Banking, Corporate Finance, Fixed Income Securities
Area of Research
Money & Banking, Corporate Finance, Risk Management in the Banking Sector, Financial Markets, Fixed Income Securities
Professional Affiliations & Contributions
My research project titled "Determinants of Net Interest Margins in the BRICS Nations' Banking Sectors" was selected by the Reserve Bank of India, Mumbai under the Scholarship Scheme for Faculty Members from Academic Institutions - 2015. The paper got accepted by the Reserve Bank of India and was awarded the honorarium of Rs. 1 lakh in June 2016, in addition to the scholarship amount of Rs. 75,000.
Organized the International Business Research Conference 2015 at International Management Institute Bhubaneswar during February 6-7, 2015.
Chairperson – Post Graduate Diploma in Banking & Finance at SVKM's Narsee Monjee Institute of Management Studies, Bangalore in collaboration with CRISIL.
Faculty Coordinator – DeFin (Finance Club) at DOC, MAHE - Organising / Coordinating Webinars and Guest Talks delivered by Senior Corporate Executives.
"Emerging Trends in Management"
2015
Book Published ISBN: 978-93-84869-62-5 Excel India Publishers, New Delhi
Relationship between Select Monetary Policy Measures and Movements in Base Rate and Deposit Rate: Evidence in Indian Perspective
2013
Research Paper published in Indore Management Journal ISSN: 0975-1653
Regulating Microfinance: A Step Ahead for the Betterment of Financial Inclusion
2013
Chapter in a Book ISBN-13: 978-81-8069-968-9 Concept Publishing Company, New Delhi