The Department of Public Health Dentistry aims to develop proficiency in community diagnosis, assessment of oral health needs, developing and planning strategies to meet those needs and to manage and deliver oral health services at the doorstep of the rural and the underprivileged sections of the community.
The Department of Public Health Dentistry is the buffer between the community and the institution and has a state-of-the-art air-conditioned mobile dental clinic.
Key features
Largest number of community development programs in the district that cater to the community by providing free dental treatment
Dedicated health education centre for oral health promotion
Top academic positions in India for the past four years
Dental Museum meant for dental health awareness and education of the general public
Core academic programs including basic teaching with innovations such as role play, health talks and problem-based learning.
Core competencies
Public health
Epidemiology
Research methodology
Preventive dentistry
Oral health promotion.
Collaborations
Government of Karnataka in Ullal, Ladyhill, Moodbidri, Koila and Kuppepadavu
Abhaya Ashraya, Asaigoli not only for the treatment of geriatric population but also for the residents of Asaigoli.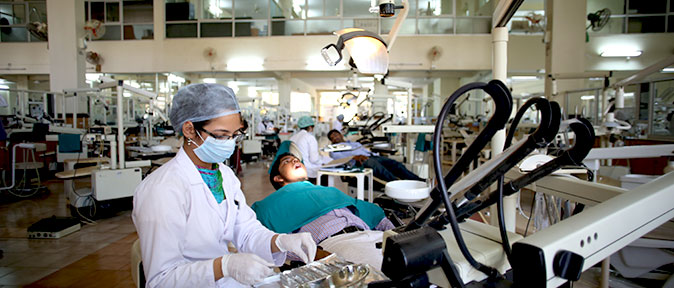 Hospitals
Access to hospital facilities gives student hands-on training in dental procedures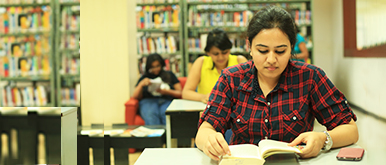 Libraries
Libraries have publications on the latest developments in oral healthcare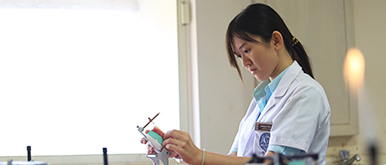 Laboratories
Laboratories give students the opportunity for practical experience
Research & Publications
The crucial research areas are public health, dental public health, cariology, health behavior, sense of coherence, oral health in pregnancy and dental care utilisation and manpower.
Testimonials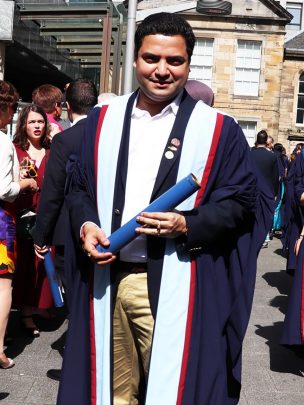 Undoubtedly a wonderful place for - learning and nurturing future professionals". Great teachers, state of the art infrastructure, excellent exposure to clinical content and research -makes the Department of Orthodontics and Dento-facial orthopaedics at Manipal College of Dental Sciences, Mangalore – "The finest orthodontic post graduate department in the country.
Dr. Abhisek Ghosh
MCODS Mangalore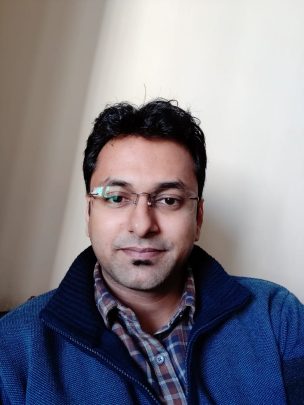 Department is fully committed to offer the highest level of orthodontic training to the students. The faculty leaves no stone unturned to educate the students, provide them with the best of infrastructure and orthodontic programs, and expose them to variety of complicated cases, to produce good clinicians. It was a great experience learning in such a supportive environment.
Dr. Aseem
MCODS Mangalore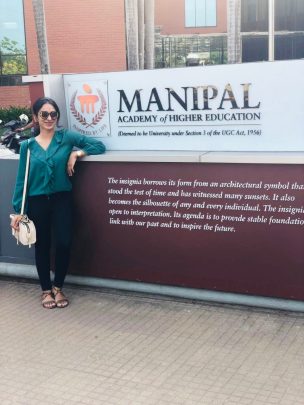 The department of orthodontics and Dentofacial orthopaedics has one of the highest standards of teaching and mentoring in Manipal College of Dental Sciences, Mangalore. An efficient team of faculty who are always approachable creates a student friendly environment in the department. The equipment and materials provided to us students are upgraded with the latest advancements in the field. The quality of work expected from students is high which helps students to thrive for perfection. It has definitely been a great experience to be a part of the learning process MCODS Mangalore has offered and I am a proud alumnus of this institution.
Dr. Fidha
MCODS Mangalore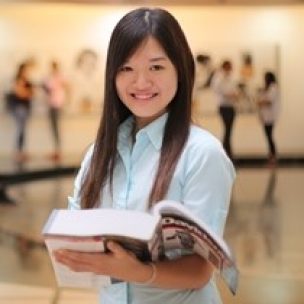 MCODS is a wonderful institution. There are people from different cultures here, and that interests me. I like the campus life a lot!
Cheah Hui Ling
MCODS Manipal