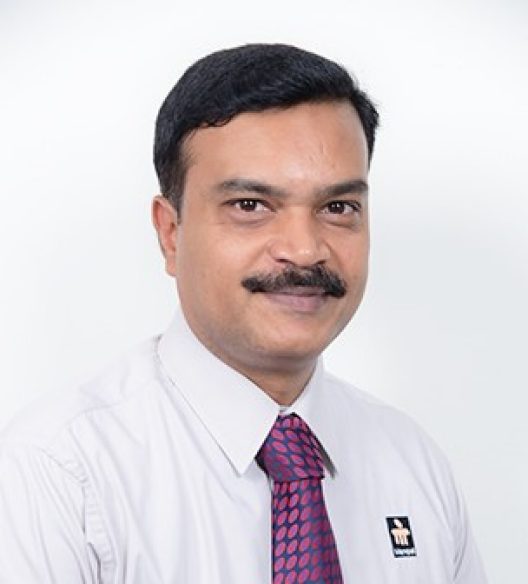 Associate Professor Senior Scale
Department of Pharmacy Management
CURRENT ACADEMIC ROLE & RESPONSIBILITIES
D Sreedhar is Associate Professor Senior Scale in Department of Pharmacy Management

He is:

Chief Coordinator, Training and Placement Assistance Centre
Approved Guide for guiding MPharm students and PhD Scholars
Secretary, Indian Pharmaceutical Association, Manipal Branch
Staff Coordinator for Drug Information Association, Manipal Student Chapter
Subject Coordinator – BP105T and BP111P Communication Skills Theory and Practical (First Semester BPharm)
Subject Coordinator - MPD 101T Principles and Practice of Business Management (First Semester Year M Pharm)
SUBJECTS CURRENTLY TEACHING
| Subject | Semester / Year |
| --- | --- |
| Principles and Practice of Business Management | First Semester MPharm (Pharmaceutical Administration) |
| Pharmaceutical Administration Practical - I | First Semester MPharm (Pharmaceutical Administration) |
| Seminar | First Semister MPharm (Pharmaceutical Adminstration) |
| Research Work | Third and Fourth Semester MPharm (Pharmaceutical Administration) |
| Communication Skills Theory | First Semister BPharm |
| Communication Skills Practical | First Semister BPharm |
| Pharmaceutical Jurisprudence | Third Year PharmD |
ACADEMIC QUALIFICATIONS
| Degree | Specialisation | Institute | Year of passing |
| --- | --- | --- | --- |
| PhD | Regulations of Fixed Dose Combinations | Manipal Academy of Higher Education, Manipal | 2010 |
| M Pharm | Pharmaceutical Administration and Marketing | MCOPS, Manipal Academy of Higher Education, Manipal | 2002 |
| B Pharm | Pharmacy | Roland Institute of Pharmaceutical Sciences, Berhempur, Orissa | 1998 |
| PGDBI (Post Grduate Diploma in Bioinformatics) | Bioinformatics | NISIET, Hyderabad | 2002 |
| CCIPR (Certificate Course in Intellectual Property Rights | IPR | FICCI | 2012 |
| PGDMM (Post Graduate Diploma in Marketing Management) | Marketing Management | KSOU | 2013 |
| DDRA (Diploma in Drug Regulatory Affairs) | Regulatory Affairs | IPER | 2011 |
Experience
| Institution / Organisation | Designation | Role | Tenure |
| --- | --- | --- | --- |
| Department of Pharmacy Management | Associate Professor Senior Scale | Academics, Research and Placement Incharge | Aug, 2018 Onwards |
| Department of Pharmacy Management | Associate Professor and Head | Adminstrative, Academics and Research | 2013-2018 |
| Department of Pharmacy Management | Associate Professor | Academics and Research | 2013 - 2013 |
| Department of Pharmacy Management | Assistant Professor | Academics and Research | 2010 - 2013 |
| Department of Pharmacy Management | Senior Lecturer | Academics and Research | 2008 - 2010 |
| Department of Pharmacy Management | Lecturer | Academics and Research | 2003 - 2008 |
| Vaagdevi College of Pharmacy | Lecturer | Academics | 2002 - 2003 |
AREAS OF INTEREST, EXPERTISE AND RESEARCH
Area of Interest
Management, Pharmaceutical Marketing, Drug Regulations, International Marketing, Intellectual Property Rights, Entrepreneurship, Human Resource Management, Disease Management and Health Economics
Area of Expertise
Management, Pharmaceutical Marketing and Drug Regulations
Area of Research
Management, Pharmaceutical Marketing and Drug Regulations
Professional Affiliations & Contributions
Indian Pharmaceutical Association (KTK/MPL/LM/0066)

Association of Pharmaceutical Teachers of India (KA/LM-561)

Indian Pharmacy Graduates' Association (LM-2847)

The Indian Pharmacists Association (KN12)

Indian Red Cross Society (S-930)

Volunteer Services Organization (VSO 16)

Association of Community Pharmacists of India (KA/LM/006)

Indian Hospital Pharmacists' Association

International Pharmaceutical Federation (FIP) (Membership ID-27791)

Drug Information Association (DIA)

InPharm Association

International Society of Pharmacoeconomics and Outcomes Research (ISPOR)

Founding Member of Kautilya's Society for Pharmacoeconomics and Outcomes Research (Manipal, India Chapter of International Society of Pharmacoeconomics and Outcomes Research) (FM/19)

All India Management Association
Work Experience
| Organisation | Role | Tenure |
| --- | --- | --- |
| GLAXO INDIA LTD | Medical Representative | 10-06-1999 to 31-08-2000 |
An opinion survey on the job satisfaction level of pharmaceutical sales representatives
2007-01-01
MPharm Dissertation. Job satisfaction of medical representatives was checked and also the awareness of sales promotion of Employees Act was studied
To explore the compliance challenges and to evaluate compliance level in conducting clinical trials in Indian scenario
2008-01-01
MPharm Dissertation. Challenges related to compliance were studied.
Recent trends in pharmaceutical patent laws of India and us - a comparative study
2008-01-01
MPharm Dissertation. Differences in US and Indian patent laws were studied.
Strategies for the promotion of dossiers and market authorisations in European pharmaceutical markets
2009-01-01
MPharm Dissertation. Dossiers and Market Authorisations in Europe were studied.
Market potential and regulatory requirements for oncology drugs in the ASEAN market - a strategic overview
2010-01-01
MPharm Dissertation. Regulatory Requirements and Market potential in ASEAN was studied.
Marketing plan implementation and development of marketing tools to measure the effectiveness of implementation
2011-01-01
MPharm Dissertation. Marketing Plan implementation was checked.
IP strategies to increase the life cycle of product through NDA pathway
2012-01-01
CLINICAL TRIALS LANDSCAPE AND COMPETITOR ANALYSIS FOR TREATMENT FOR NEUROENDOCRINE TUMORS
2018-30-04
BRAND ANALYSIS OF COLOPREP
2017-02-05
WHOLESALERS AND RETALIERS AWARENESS AND ATTITUDE TOWARDS GREEN SUPPLY CHAIN MANAGEMENT
2016-02-05
ROLES AND RESPONSIBILITIES OF PROJECT MANAGEMENT TEAM WITH RESPECT TO ANDA FILING
2015-01-05
DETERMINING NEED AND SCOPE OF FIXED DOSE COMBINATION OF ROSUVASTATIN + ANTIPLATELETS FOR THE TREATMENT OF CVD
2014-06-06
REGULATIONS REGARDING THE MARKETING AUTHORIZATION OF MEDICAL DEVICES IN AUSTRALIA, CANADA AND INDIA: PRE AND POST LAUNCH REQUIREMENTS AND SCOPE OF HARMONIZATION
2013-02-05