Malpe Health Centre switches to solar energy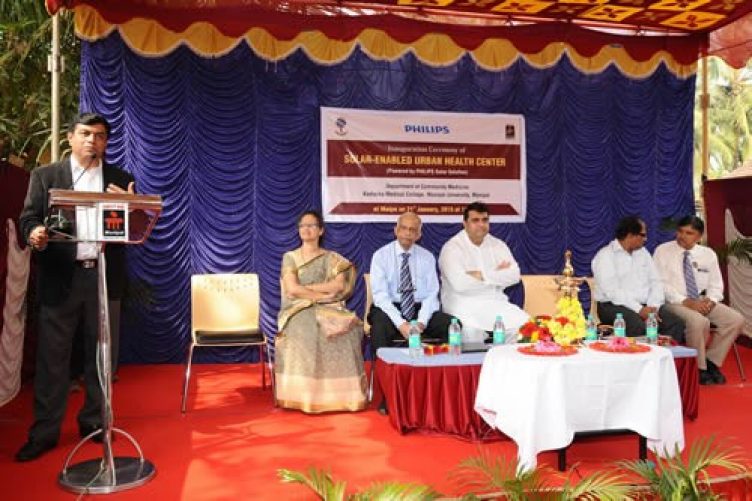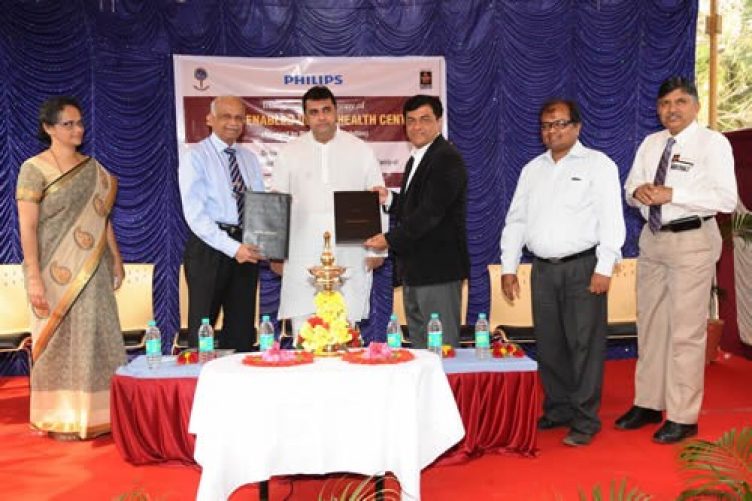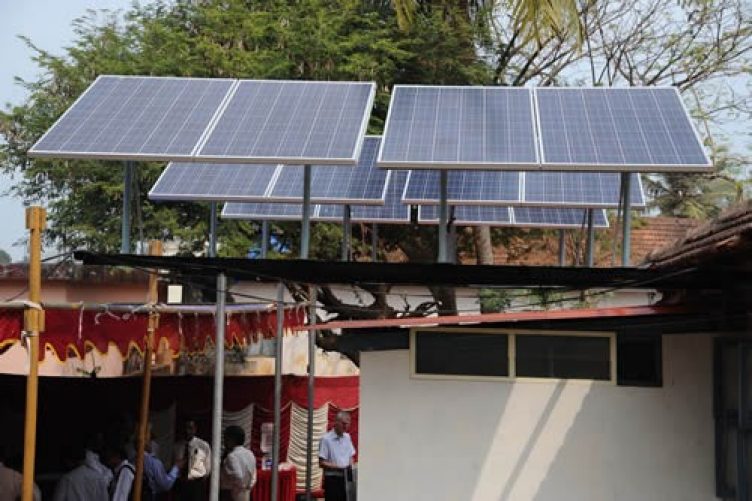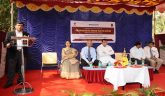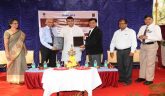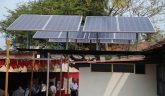 Manipal, January 21: The Urban Health Centre in Malpe, about 10 kilometres from here, became a solar powered clinic on Wednesday. The solar facility provided by Philips was inaugurated at a simple function by Mr Srinivas Prasad, CEO Philips Innovation campus Bangalore. It is a first of its kind in India.
Started in 1967 by Dr T.M.A. Pai the Centre provides maternal and child health services and also takes care of the general ailments of people in the region. The Centre under the administrative care of the Department of Community Medicine, Kasturba Medical College, Manipal, recently started screening activities for oral, breast and cervix cancers with support from Kasturba Hospital, Manipal.
With the ever-increasing work at the Clinic, the need for uninterrupted power supply is imperative. For that reason, the solar energy which became operational today will greatly help to improve patient care. In view of the urgency and importance of having uninterrupted power in the clinic, Manipal Academy of Higher Education and Philips signed a memorandum of understanding for the pilot project. It will be a blessing in many ways as the Centre will henceforth not be required to depend on electricity to run appliances.
This innovate ion by Philips is a centralized solar DC grid, which reduces dependency on grid power and contributes towards green energy. The solar solution provided in Malpe Clinic consists of 6 KWp solar panels. It is expected to generate on an average nearly 12 units per day, and the consumption of the Malpe clinic is around 8 units per day presently.
While inaugurating the solar clinic Mr Srinivas Prasad, a former Karnataka Ranji Trophy player said, "We are associated with Manipal Academy of Higher Education for over a decade now so we decided to do this project with the University first. This initiative can serve as a model solution which can be replicated in Tier 2 and Tier 3 cities and rural areas across the country. With the need for more and more electricity, solar energy is the solution to the problem insufficient power in the country".
Speaking on the occasion, Mr Pramod Madhwaraj, the local MLA said he was extremely happy that Philips decided to have the pilot project in his constituency, and urged Mr Prasad to provide solar facilities to the entire state. Even Dr Vinod Bhat, Pro Vice Chancellor urged the Philips CEO to use the technology to improve the villages across the country, "Because we cannot depend electricity alone to fulfill the needs," he said. Department of Community Medicine Head and Professor, Dr Veena Kamath welcomed the gathering and gave a brief account of the Urban Health Centre in Malpe. Expressing joy on the switch from electricity to solar power she said, "The clinic can now work without any power interruption".