The department of Optometry was established in the year 2002. We offer Bachelor of Optometry (B.Optom), Master of Optometry (M.Optom) and doctoral programme (PhD).
The department is a member of ASCO (Association of Schools & Colleges of Optometry) India, and WCO (World Optometry Council) the UK. Accreditation to the European Council of Optometry & Optics (ECOO) is in progress. 
Key Features
Follows a semester and credit-based evaluation system
Well-equipped clinical demonstration and practical rooms
Adequate library facilities
Case discussions and evidence-based journal clubs.
Core Competencies
Contact lens
Binocular vision and vision therapy
Low vision      
Accreditations
Member of World Council of Optometry (WCO).
Association of Schools and Colleges of Optometry in India (ASCO).
Resource centre for International Association of Contact lens Educators (IACLE), Sydney, Australia.
Global Connect
Department of optometry, MCHP is one of the partners Higher Education Institute (HEI) from India in the prestigious Erasmus Plus Capacity Building in Higher Education grant (Euro 946,128 between 2016 and 2020) titled "Optometry Curriculum for Life Long Learning Through Erasmus". Through this grant, the Optometry department received funds to establish state of art preclinical facility and project aimed to reform optometry education in Israel and India towards European standards, and develop resources for improved education through lifelong learning … For more details click on this link- https://www.oculuserasmus.org/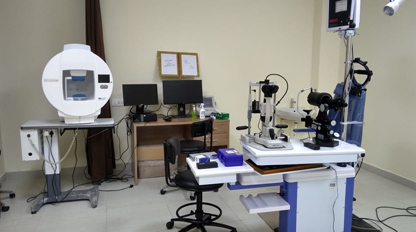 Collaborations
Active collaborations with universities world-wide & accreditation providing career paths with options for study abroad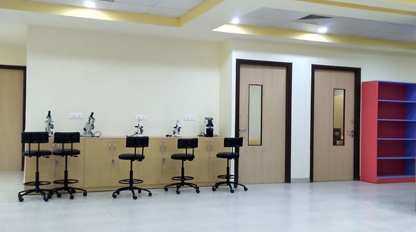 Research
Wide range of inter-disciplinary projects with received funds from Government of India (INR 2 crores, $ 283,065) and few industry grants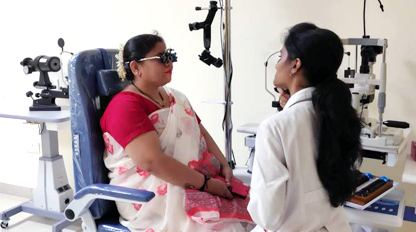 Patient care
Providing optometric care at tertiary centers (Hospital) and community (rural & urban)
Why Optometry at MCHP, Manipal?
Hands-on training and clinical teaching in all the specialty areas of Optometry is been provided. Besides this, Department also offer patient care in Primary eye care, Contact Lens, Low vision and Pediatric & Binocular vision.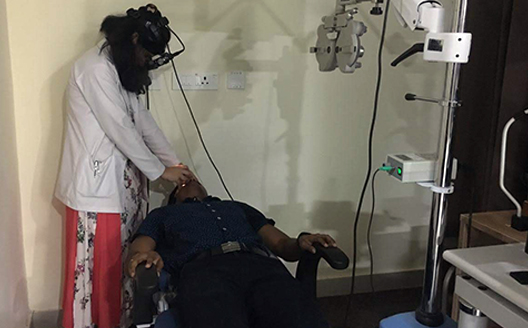 Students are trained in comprehensive eye examination using high-end equipment used in an eyecare practice.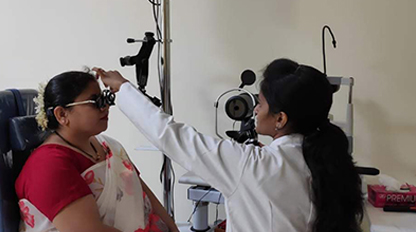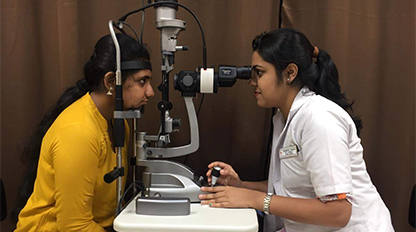 Optometry preclinical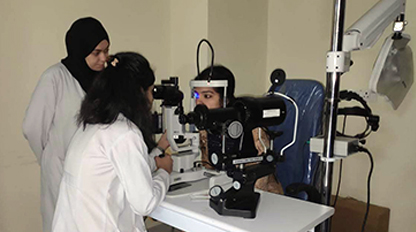 First of its kind in India, with state of the art facility for basic and advanced optometry training
Testimonials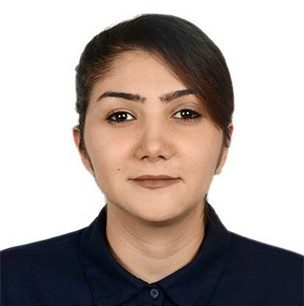 Life at Manipal made me stronger and allowed me to take a step ahead in being an independent woman. I love infrastructure and International life here. I truly appreciate every single moment I spent at MAHE
Fatemeh Amiri
BSc. Medical Imaging Technology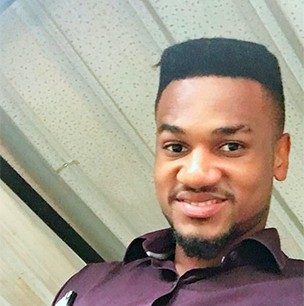 MAHE gave me the confidence to grow personally and professionally, it's a place of learning, fun, culture, love, literature and more. It gave me an opportunity to enrich my knowledge, learn and grow.
Precious Nduaguba
BSc. Nuclear Medicine Technology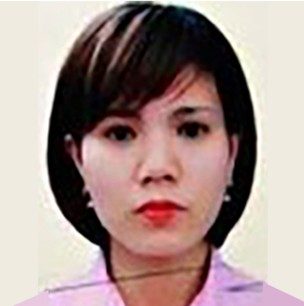 Life in Manipal is unique due to the tranquility we obtain in a contrastingly vibrant town. MAHE and especially the Department of OT have always helped to provide facilities and create the best environment for studying.
Vu Thi Loan
BSc. Occupational Therapy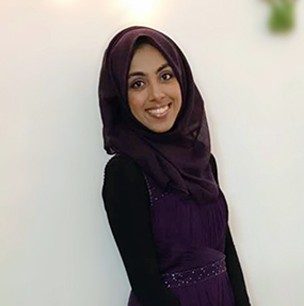 Nothing is impossible, I can do it." MAHE has made me strong- it respects and preserves all cultures. The different collegiate events have made me more confident. I will leave this University as a more independent person.
Ayman Shivji
Bachelor of Audio and Speech Pathology