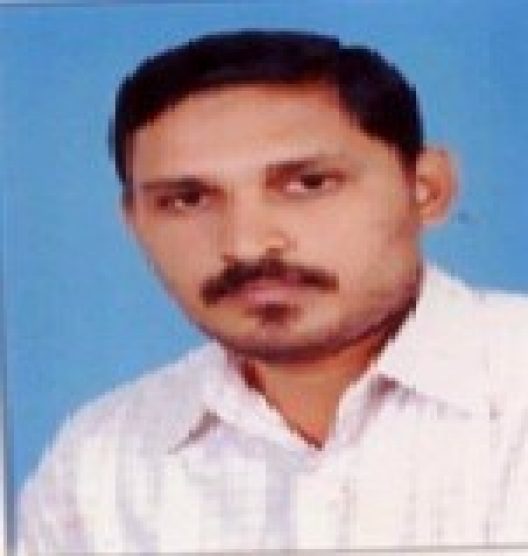 Assistant Professor - Selection Grade
Department of Speech and Hearing
CURRENT ACADEMIC ROLE & RESPONSIBILITIES
Kishan M M is Assistant Professor- Selection Grade in Department of Speech and Hearing at SOAHS, Manipal.

He is:

V and VI Semester (BASLP) Class Coordinator
Clinical Incharge: Audiology OPD
Coordinator for training of students from Biomedical Engineering, MIT
Teacher guardian (I & II Semester BASLP)
Teaching: Undergraduate / Postgraduate
Clinical supervision & patient care
Guide: Conferences / Paper presentations / Dissertation
Deputy Co-ordinator: Certificate Course for Teachers
SUBJECTS CURRENTLY TEACHING
| Subject | Subject code | Semester |
| --- | --- | --- |
| Psychophysics | SH 106 | I MASLP |
| Diagnostic Audiology –Part-1 | B 3.3 | II BASLP, 3rd Semester |
| Management of the Hearing Impaired | B 2.4 | II BASLP, 2nd Semester |
| Introduction to hearing & hearing sciences | B 1.2 | I BASLP, 1st Semester |
ACADEMIC QUALIFICATIONS
| Degree | Specialisation | Institute | Year of passing |
| --- | --- | --- | --- |
| MSc | Audiology | All India Institute of Speech and Hearing, Mysore University, Mysore | 2007 |
| BSc | Speech and Hearing | School of Allied Health Sciences, Manipal Academy of Higher Education | 2005 |
Experience
| Institution / Organisation | Designation | Role | Tenure |
| --- | --- | --- | --- |
| Dept. of Speech & Hearing, School of Allied Health Sciences, Manipal Academy of Higher Education, Manipal | Assistant Professor – Selection Scale | | 2014 - Till date |
| Dept. of Speech & Hearing, School of Allied Health Sciences, Manipal Academy of Higher Education, Manipal | Assistant Professor-Senior Scale | | 2012-2014 |
| Dept. of Speech & Hearing, School of Allied Health Sciences, Manipal Academy of Higher Education, Manipal | Assistant Professor | | 2009-2012 |
| Dept. of Speech & Hearing, School of Allied Health Sciences, Manipal Academy of Higher Education, Manipal | Lecturer | | 2007-2009 |
AREAS OF INTEREST, EXPERTISE AND RESEARCH
Area of Interest
Hearing aid, Aural Rehabilitation, Psychophysics, Electrophysiology, cochlear implant, earmould
Area of Expertise
Hearing aid fitting, earmould, aural rehabilitation
Area of Research
Hearing aid, Aural Rehabilitation, Psychophysics, Electrophysiology, cochlear implant, earmould
Professional Affiliations & Contributions
Life member of Rehabilitation Council of India (RCI)
Life member of Indian Speech & Hearing Association (ISHA)
Life member of Indian Speech & Hearing Association –Manipal Chapter 
Normative for motor speech profile in Kannada speaking adults
International Journal of Scientific Research, Vol 1, Issue 3, 2012.
Pure tone audiometry and otoacoustic emissions for the assessment of hearing loss in diabetic patients
International Symposium Audiology Medicine, Vol 1, 2010.
Disfluencies in typically developing Tamil speaking children between 4 - 8 years
2011-01-01
LAMBART Academic Publishing, 2011.
Self-reported hearing aid outcome measures using disease specific questionnaire in hearing impaired adults
LAMBART Academic Publishing,2012.
Personality and Anxiety
Funding agency-All India Institute of speech and hearing Mysore, 2012- 2013
Temporal modulation transfer function through advanced digital hearing aids
2010.TMTF signal processing helps us in understanding the digital hearing aid and speech perception ability. It helps and understanding for the better selection of hearing aid for hearing impaired.
Dichotic rhyme test in Kannada
2011. Dichotic Rhyme Test developed in Kannada for the clinical purpose for the identification of auditory processing ability in adult and children.
Kannada paediatric speech intelligibility test
2011-2013.Paediatric speech intelligibility test one of the first India test material developed in Kannada language with the purpose of understanding and diagnosing the speech understanding ability in clinical population and monitor the outcome measures of hearing aid and cochlear implant.
Auditory processing abilities in amateur music learners
2012. Musicians are required to follow musical melodies with harmony and are required to produce musical notes with exactitude which depends on peripheral and central auditory processing. Since they are well trained the perceptual abilities are superior to. In this thesis music training individuals out-performed the non-music training individuals.
Music perception through channel hearing aids