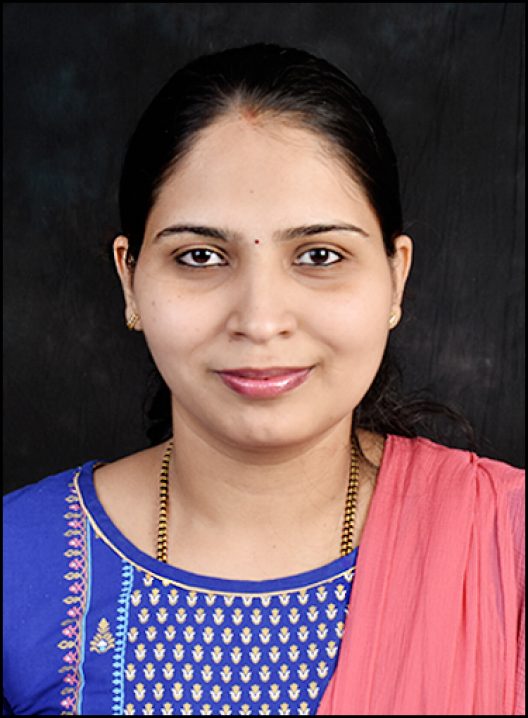 Assistant Professor (Senior scale)
Department of Medical Imaging Technology
CURRENT ACADEMIC ROLE & RESPONSIBILITIES
Priyanka is an Assistant Professor (Senior scale) in the Department of Medical Imaging Technology, MCHP, Manipal.

She is:

Co-Guide for MSc Thesis
Guide for Interns Thesis
Clinical teaching responsibility in:


1. X-ray in OPD

Main X-ray

Special Procedure

Digital Radiography
Computed Tomography(16 slice and 128 slice)

MRI (1.5 T GE and 1.5 T Phillips)
SUBJECTS CURRENTLY TEACHING
| Subject | Semester / Year |
| --- | --- |
| Image evaluation and interpretation of Radiographs - I | BSc. I Year/1st Semester |
| Radiation Safety in Radio diagnosis | BSc. II Year/4th Semester |
| Radiological Procedures and Patient Care (Part II) | Bsc. III Year /6th Semester |
| Ethics and pedagogy | MSc. I Year/2nd Semester |
ACADEMIC QUALIFICATIONS
| Degree | Specialisation | Institute | Year of passing |
| --- | --- | --- | --- |
| Bachelor of Science | Medical Imaging Technology | Manipal College of Health Professions, Manipal | 2015 |
| Master of Science | Medical Imaging Technology | Manipal College of Health Professions, Manipal | 2017 |
Experience
| Institution / Organisation | Designation | Role | Tenure |
| --- | --- | --- | --- |
| Manipal College of Health Professions | Assistant Professor (Senior scale) | Teaching and clinical | 2020- till date |
| Manipal College of Health Professions, Manipal | Assistant Professor | Teaching & Clinical | 2017- 2020 |
Comparison of Entrance Surface Radiation dose to gonads by radiographic examination of LS Spine with Computed Radiography and Direct Digital Radiography
Priyanka, Rahul P K, Nitika C P. Comparison of Surface Radiation Dose to the Gonads by radiographic examination of the Lumbar Spine using Computed Radiography and Direct Digital Radiography. Asian Journal of Pharmaceutical and Clinical Research. 2017 Dec;10(12):52-55.
Establishing Diagnostic Reference levels and optimization of radiation dose for Computed Tomography of head in pediatric population
AREAS OF INTEREST, EXPERTISE AND RESEARCH
Area of Interest
Recent advancements in CT and MRI Technology.
Area of Expertise
CT and MRI.
Area of Research
Recent advancements in CT & MRI
Sensitivity and Specificity of Pulmonary Artery, Aortic Diameter and its ratio in predicting COPD by using Computed Tomography
Correlation of selected Anthropometric variables with Lumbosacral Angles Measured Using Computed Tomography
Influence of Lumbar Spinal Canal Dimensions On Neurological Claudication Symptomatology - A Case Control Study
Assessment of anatomical variations in renal vasculature using CT Angiography
Comparison of urinary calculi size between bone and soft tissue window in Computed Tomography
Assessment of anatomical variations in renal vasculature using CT Angiography