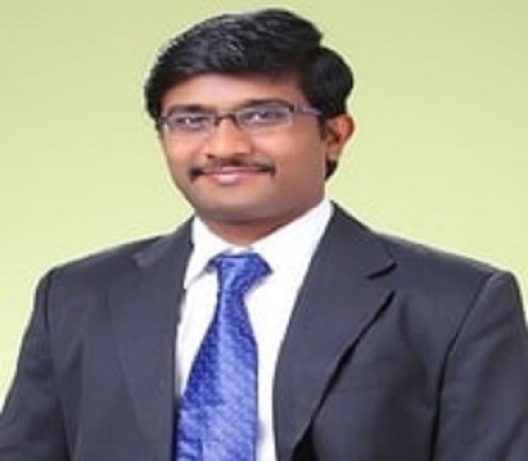 Assistant Professor, Incharge & Head
Department of Medical Imaging Technology
CURRENT ACADEMIC ROLE & RESPONSIBILITIES
Dr. Saikiran P is an Assistant Professor,Incharge and Head in the Department of Medical Imaging Technology, SOAHS, Manipal.

He is guide for Post graduate and Intern thesis
SUBJECTS CURRENTLY TEACHING
| Subject | Subject code | Semester |
| --- | --- | --- |
| Instrumentation of Conventional and Specialized radiology equipments | Paper II | First year / M.Sc., MIT |
| Radiation Physics | BMIT 101 | First Year/ B.Sc. MIT |
| Radiation safety in Radiodiagnosis | BMIT 208 | Second year/ B.Sc., MIT |
| Recent trends in Digital Imaging | BMIT 307 | Third year/ B.Sc., MIT |
ACADEMIC QUALIFICATIONS
| Degree | Specialisation | Institute | Year of passing |
| --- | --- | --- | --- |
| Bachelor of Science | Imaging Technology | Sri Ramachandra University | 2010 |
| Master of Science | Imaging Technology | Sri Ramachandra University | 2012 |
| Doctor of Philosophy | Imaging Technology | Sri Ramachandra University | 2016 |
Experience
| Institution / Organisation | Designation | Role | Tenure |
| --- | --- | --- | --- |
| B N Patel Institute of Paramedical and Science | Assistant Professor | Teaching | 2016 to 2017 |
| Department of Medical Imaging Technology, SOAHS, Manipal | Assistant Professor | Teaching | 2017 till date |
Assessment of Accuracy of Preoperative High Resolution Computed Tomography Temporal Bone Measurements in Predicting the Visualization of Round window as viewed through Facial Recess
Sri N.P.V. Ramaswamy Udayar Founder chancellor Fellowship
AREAS OF INTEREST, EXPERTISE AND RESEARCH
Area of Interest
CT, MRI and Molecular Imaging
Area of Expertise
Advance techniques in MRI
Area of Research
Usefulness of HRCT temporal bone and MRI Cochlea in pediatric cochlear implantation
Professional Affiliations & Contributions
Professional Affiliations:
Gold Medal in B.sc., Allied Health Sciences, Ph.D. in Medical Imaging Technology
HRCT Correlation with Round window Identification during cochlear implantation in Children
J Clin Imaging Sci. 2014; 4: 70.
Preoperative HRCT temporal bone measurement useful for cochlear implantation in children: Correlation between Pre-op HRCT and surgical measurement.
International Journal of Recent Trends in Science and Technology. March 2015; 14(2): 460-464.
Multimodality approach in evaluation of common crus aplasia
Indian Journal of Otology. 2017; 23 (3): 211-215.