Annual Sports and Athletic Meet of ICAS, Manipal 2019
ICAS held its Annual Sports and Athletic Meet on 9th February 2019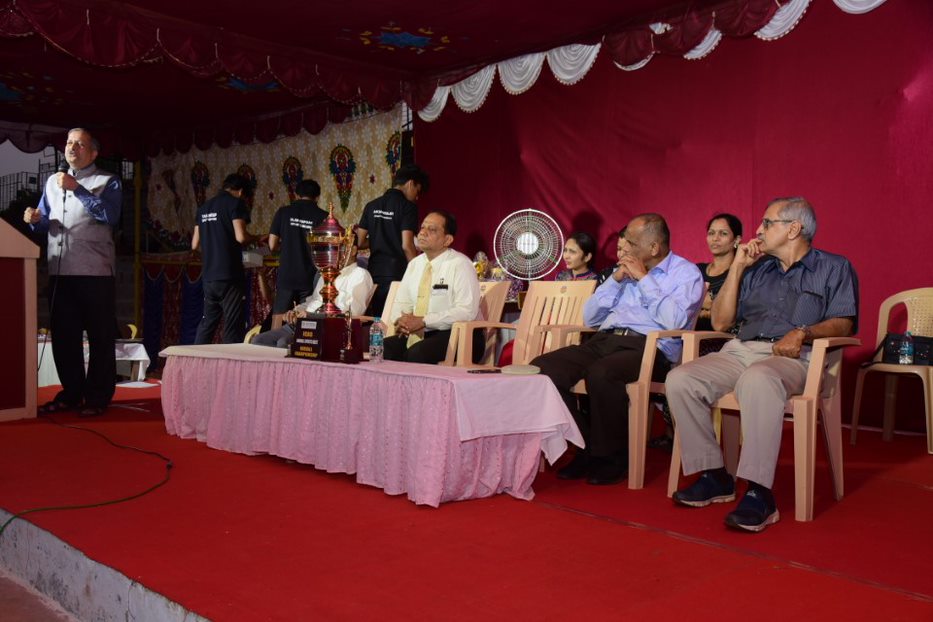 The annual athletic meet of ICAS was conducted on 9th February 2019 from 2:30pm to 7:30pm in a splendid and memorable way at the MIT Athletic Grounds. The Annual athletics day marked the culmination of the student's sports activities extended over the year. The events conducted were: 1500, 800, 400, 200 and 100 meter race; 200x4, 100x4 mixed relay for boys and girls. Shot put, discus throw, long jump, high jump, javelin throw, tug of war & many more.
The closing ceremony followed by prize distribution was held in the evening at 6.30pm. Prof. Dr. Somashekar Bhat, Associate Director-Development, MIT, Manipal was the Chief Guest. He, along with the Director Dr. Radhakrishna S Aithal and Dr. Ganesha A, Associate Director, distributed the prizes. Dr. Shridhar H A, Director of Physical Education, faculty and staff members were present on the dais.  The overall championship trophy was won by the seniors.  
Prior to this, interclass games competitions between different sections of juniors against with seniors were conducted (from 9th January 2019) and the winners are as follows: In Table Tennis - seniors, Badminton – section C, Swimming – section B, Cricket - seniors, Football - seniors, Basketball – section A, Kho-Kho – section A, Chess – section A, Volley ball – section C and Throw ball - section C.
The Best Sports Man of the year 2018-19 was declared to be Mr. Rahulkumar Bipinbhai Patel and Best Sports Woman Ms. Asavari Hari, both from First year ICAS. Mr. Revanth Vedamala, the sports secretary proposed the vote of thanks. Mr. Lakshya Agarwal, Joint Cultural Secretary was the master of ceremony.
At the end of the day, students departed with smiles on their faces and joy in their hearts. It was a day filled with sportsmanship, enthusiasm and memories to cherish.