Annual Day and Awards Ceremony - 2018
ICAS held its Annual Day and Awards Ceremony on Feb 24h, 2018.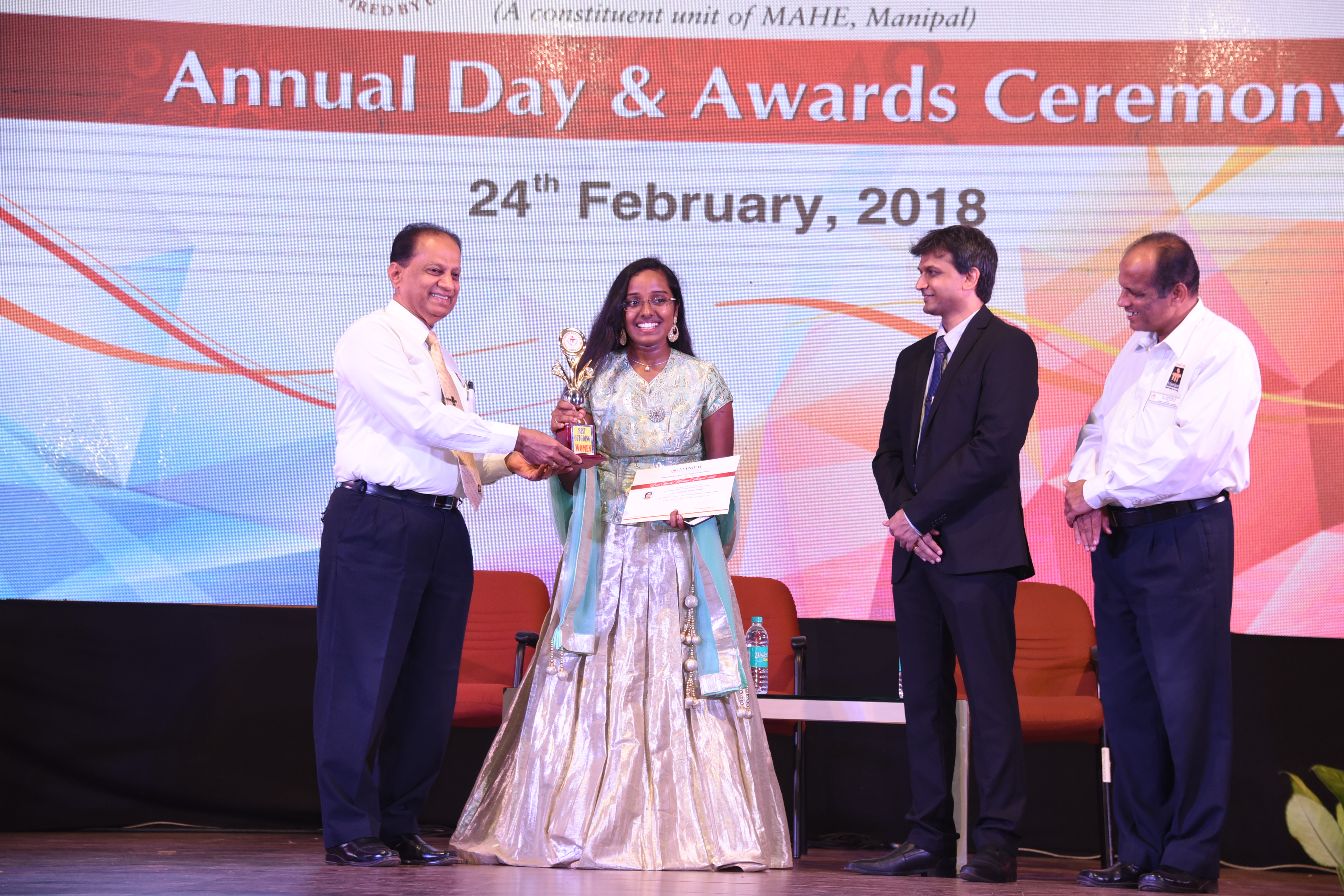 Annual Day & Awards Ceremony of International Centre for Applied Sciences was celebrated on 24th February, 2018 at MIT Quadrangle.  Director, International Collaborations of Manipal University, Dr. Raghu A R was the Chief Guest of the function.  After distribution of the Prizes and Awards he lauded the efforts of the ICAS team in keep the program in sync with International standards. 
Ms. Cindhuja S Ramasamy was awarded as the best outgoing student.  Mr. Samuel Varghese Kodathu and Ms. Cindhuja S Ramasamy were the Best Sportsman and Best Sports woman of the year.
Formal function was followed by cultural extravaganza by students and staff members of ICAS.