ICAS Annual Cultural Evening – 2018-19
ICAS held its ICAS Annual Cultural Evening – 2018-19 on 23rd February, 2019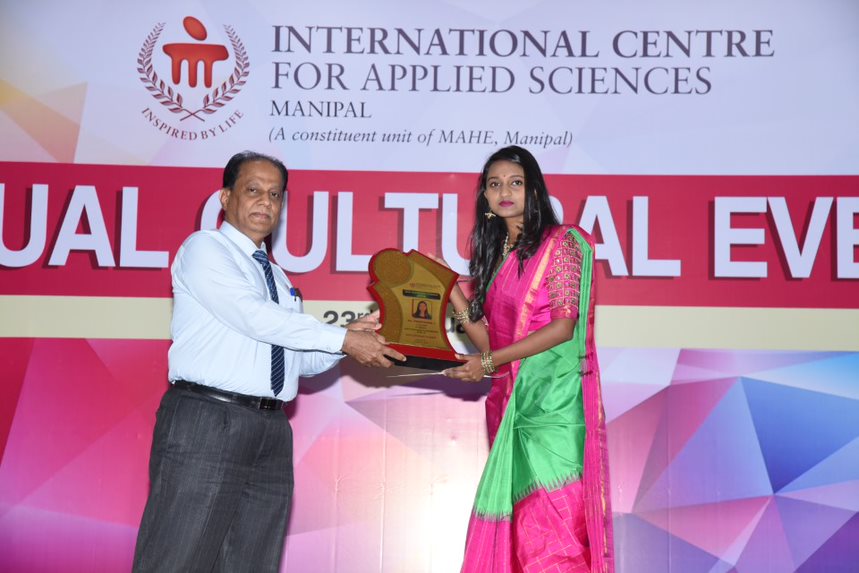 Annual Cultural Evening & Awards Ceremony of International Centre for Applied Sciences was celebrated on 23rd February, 2019 in the MIT Central Library Auditorium.  Director, Dr. Radhakrishna S. Aithal and Senior Professors, Dr. K S Aithal, Dr. Girish S R & Dr. Thukaram M distributed the Academic Proficiency Prizes and Awards. Dr. Deepa Prabhu & Mrs. Arti Pawar were the event coordinators.
Ms. Prarthana J of II year CSE branch was awarded as the best outgoing student of the year.  Certificates of Appreciation were also handed over to the Student Council Executive Committee members during the occasion.
Formal function was followed by cultural extravaganza from students of ICAS. Annual Photoshoots were also organized during the event.