Annual Sports and Athletic Meet of ICAS, Manipal 2016-17
ICAS held its Annual Sports and Athletic Meet 2016-17 on February 25th, 2017.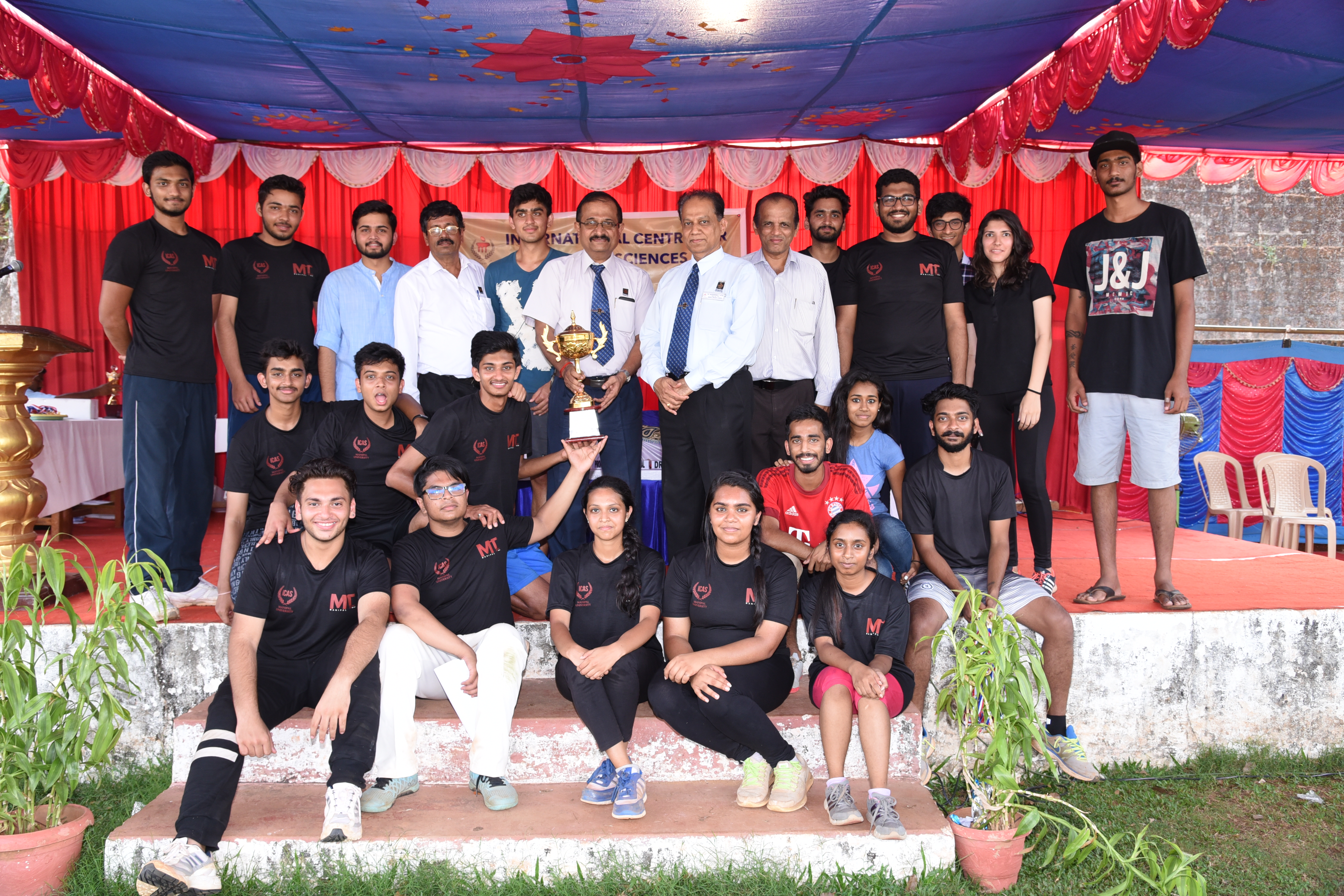 The annual athletic meet of ICAS was conducted on 25th February 2017 from 9:00am to 5:30pm in a splendid and memorable way at the MIT stadium. The Annual athletics day marked the culmination of the student's sports activities extended over the year. The day was initiated with a march past, oath taking ceremony followed by the stage program. The events conducted were; 1500, 800, 400, 200 and 100 meter race; 200x4, 100x4 mixed relay for boys and girls. Shot put, discus throw, long jump, high jump, javelin throw, tug of war and musical chair were also conducted.
The event was inaugurated by Dr Radhakrishna S. Aithal, the Director of ICAS who emphasized the importance of spots and games in student life which promote the spirit of competition and keep the body and mind healthy, the basic need in student's life. Mrs. Arti Pawar welcomed the guests and Mr. Ayush Kapoor extended thanks giving. Ms. Tanishs Debashish was the master of ceremony.
The closing ceremony followed by prize distribution was held in the evening. Dr B.H.V. Pai, Joint Director of MIT was the Chief Guest.  During his presidential address, he appreciated the sports spirit of the students and advised them to devote some time for sports and games daily. He along with our Director Dr. Radhakrishna Aithal and Dr A Ganesha, Associate Director distributed the prizes. Dr. Satish Mallya, the Sports Director, Dr S.R. Girish, Professor in Chemistry, Mrs. Arti Pawar, Mr. Ayush Kapoor, Joint Sports Secretary were present on the dais.  The overall trophy was won by the seniors.
Prior to this, interclass games competitions between different sections of juniors against with seniors were conducted and the winners are as follows. In table tennis - section A , badminton - seniors, swimming - section A, cricket, football, basketball – seniors, Kho-Kho – juniors, chess – seniors, carom – juniors.
The Best Sports Man of the year 2016-17 was declared to be Mr. Shubhendu Joshi and Best Sports Woman Medha Kilnani. Their effort in the conduct of the sports games events were highly appreciated by the Director.