Differences between cultures teach us so much about life: Dr. Michelle Luxon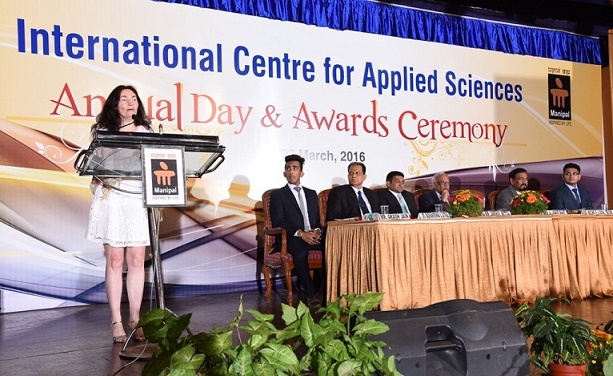 "Whichever way you experience a new culture, whether you are quick to adapt or not, it is the differences between cultures that teach us so much about life as they give us a different perspective, a new way of looking at the world", said Dr. Michelle Luxon, Head of Overseas Programmes, Lancaster University, UK during the Annual Day & Awards Ceremony of International Centre for Applied Sciences (ICAS), Manipal Academy of Higher Education, Manipal, held on 22 March 2016 at Chaitya Hall, FIVV Hotel, Manipal. Continuing her address as Guest of Honor, she said four vital personal characteristics of successful entrepreuners are "positivity", "courage to face challenges", "determination" and "resourcefulness".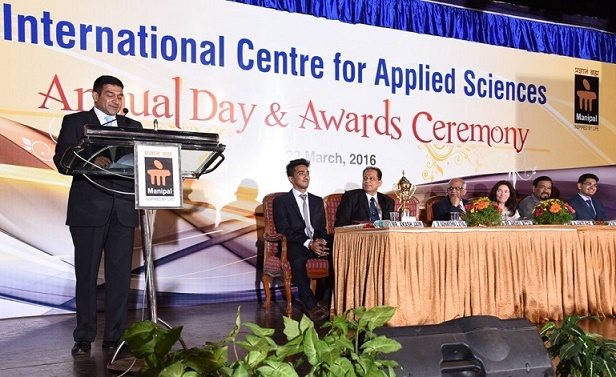 Mr. Anshul Mittal, Executive Director of Mittal Appliances Limited, Indore and a proud alumnus of ICAS of 1995-97 batch, in his address as Chief Guest, urged the students to embrace the great values like meritocracy, honesty, rule of law and fear of God in their future career.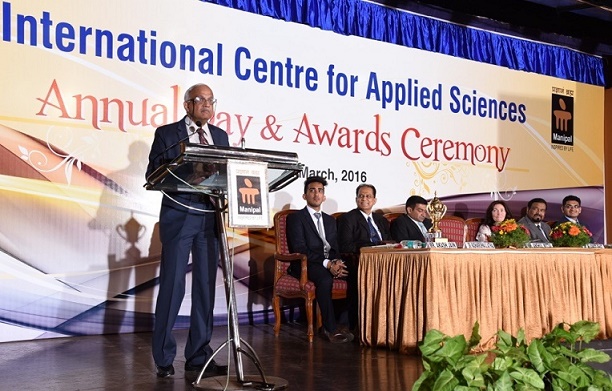 Dr. H. Vinod Bhat, Vice Chancellor of Manipal Academy of Higher Education, presided over the function and motivated the students towards global exposure in international education.
Dr. Radhakrishna S. Aithal, Director of ICAS read the annual report. Dr. B. Ramjee, Director of International Collaborations, Manipal Academy of Higher Education was present. Akash Jain, President of Student Council, welcomed the gathering. Abilash Nair, General Secretary of Student Council introduced the guests. Siddarth Kothary, Vice-president of Student Council proposed vote of thanks. Prativadi Balaji Krishna, Joint Secretary of Student Affairs was the master of ceremony.
The proficiency prizes in academics, sports and all round performance were distributed. The formal function was followed by variety entertainment programme conducted by the students of ICAS.