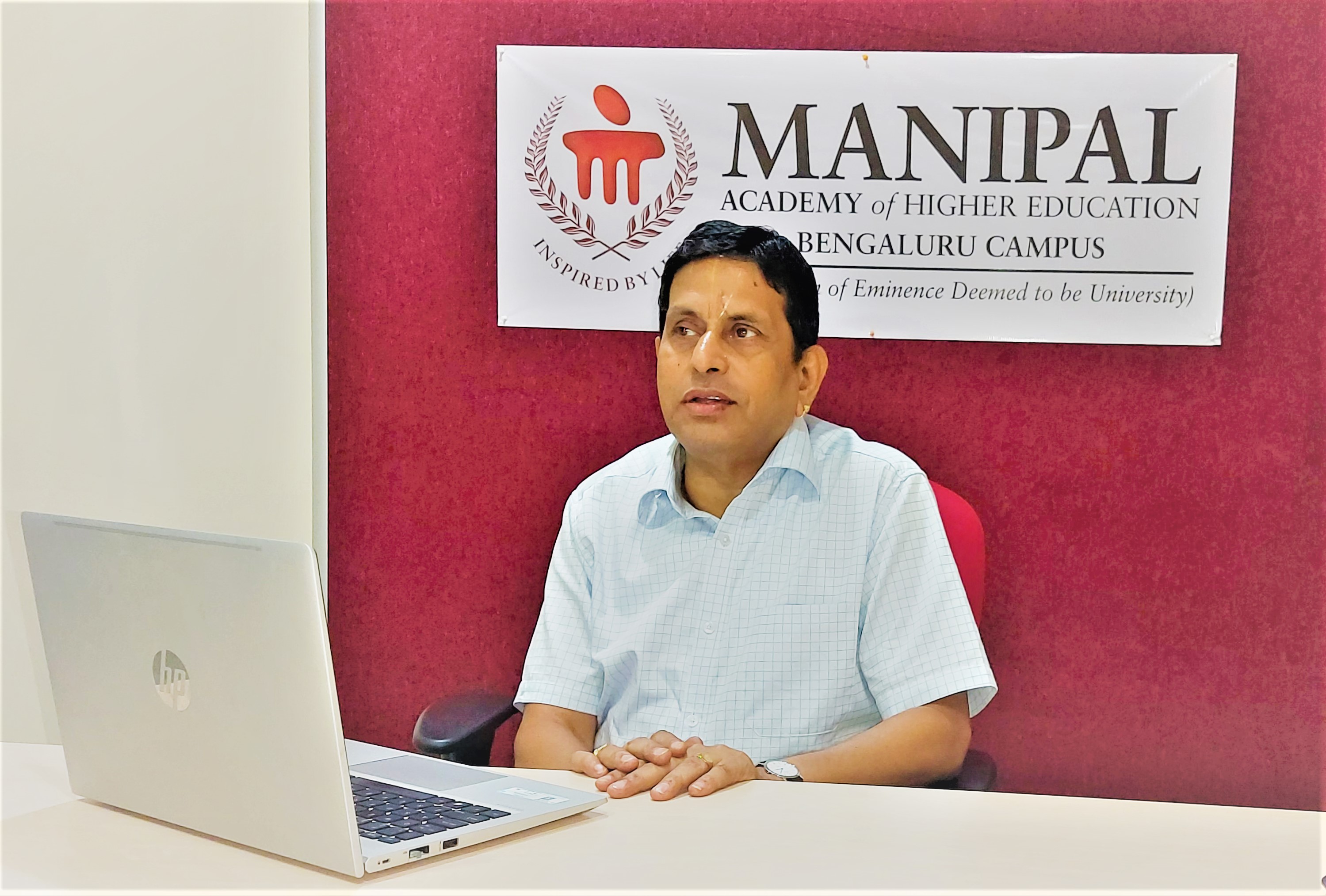 Prof. N. Ravichandran is the executive Director of MCBP. He earned his PhD in mathematics from Indian Institute of Technology, Madras in 1980, specialising in Applied Probability. He joined the faculty of Indian Institute of management in Ahmedabad in 1980.He taught several courses in the broad area of Decision science, Operations Management, and Strategy to a wide range of participants in the core and elective MBA course and practicing executives. His consulting and research interest are in the areas of operations management, and strategy.
In IIMA Prof. N. Ravichandran has designed and offered several executive education courses. He served as director IIM Indore for five years and provided transformational leadership to enhance the impact and purpose of the institution. He has taught extensively in several European institutions and held several visiting positions. He is founder of case research society of India, a not for profit organisation created to promote case-based teaching in Indian business schools. The other not for profit management research foundation created by him works in capacity building of teachers and focusses on doing research in under researched areas. He retired from the services of IIMA in November 2018. Since then, he is working with Manipal group to set up an institution focussed on executive education. Dr Ravichandran is passionate about exploring the relevance of ancient Indian literature to modern management thought.
Dr Kshamta Sharma is an Assistant Professorin the area of Organizational Behavior & Human Resources at the Manipal Centre for Business Practice (MCBP), Bengaluru. She did her Fellow Program in Management from XLRI - Xavier School of Management, Jamshedpur.  She is UGC-NET JRF qualified. Her expertise lies in the area of workplace mindfulness and wellbeing (people, group, and organization levels), leadership and self-compassion. She has presented her research at various national and international conferences focused on positive psychology including the World Congress on Positive Psychology Canada, European Conference on Positive Psychology, Europe and National Academy of Psychology, India. She has engaged with organizations such as Indian Oil Corporation Ltd and NTPC Limited as a wellbeing co-trainer addressing complex problems related to workplace wellbeing. She is certified in Research Training and Compliance Training offered by the Collaborative Institutional Training Initiative (CITI Program).
Research Publications (Journals)
 
Dr Bhupesh Dutt Sharma is an Assistant Professor in the area of applied mathematics at the Manipal Centre for Business Practice(MCBP) Bengaluru. He did his PhD from the National Institute of Technology, Allahabad. He is CSIR-NET JRF qualified. His expertise lies in the area of Probability & Statistics, Operation Research, Differential Equations, Numerical Methods and Calculus. His research has been published in the several journals of international repute such as Transport in Porous media, Applied Mathematics and Mechanics, Colloid Journal, among others. His work has also received recognition in international conferences such as SIAM Conference on Partial Differential Equations, USA, International Conference of the Indian Mathematics Consortium in collaboration with American Mathematical Society, India and many more. 

Research Publications (Journals)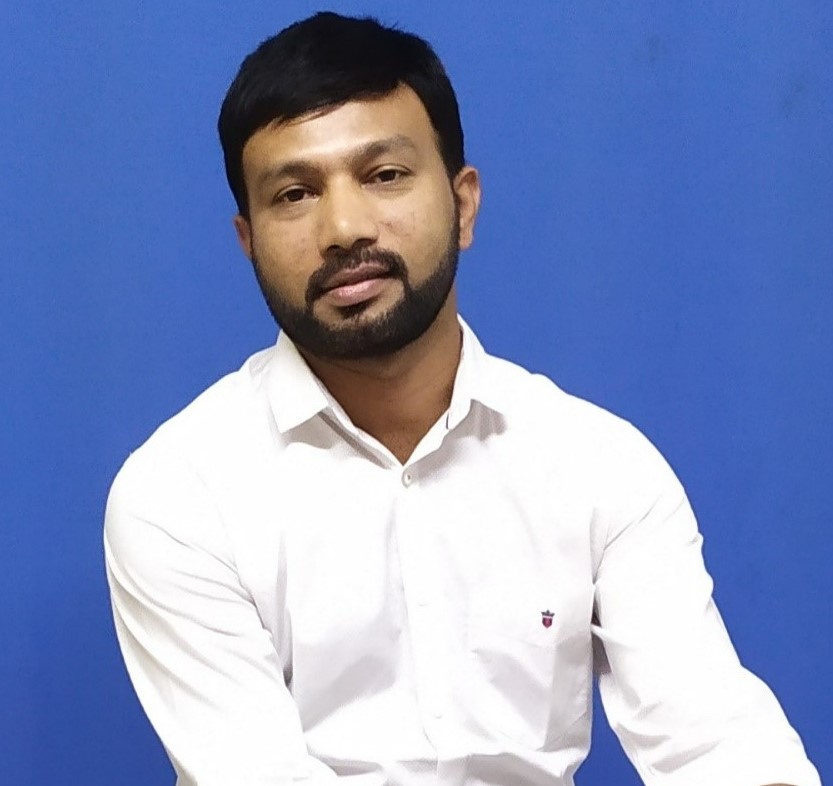 Prof. Navin Kumar Koodamara
Prof. Navin Kumar Koodamara specializes in HR and law. He has undergone his business education through MBA and M.Com programs. He also has studied LLB and is an accomplished faculty member in India's corporate law. Dr Navin Kumar comes with a rich academic experience of over 13 years. He has carried out his doctoral research on organizational behaviour. His teaching interests include legal aspects of business and human resources management. In addition to his doctoral research degree, he has also cleared the UGC-mandated National Eligibility Test. He has extensive research interests in various issues of organizational behaviour. Prof. Navin has specialized expertise regarding the accreditation processes of B-Schools. He has worked with the Manipal Institute of Management for more than eight years and currently working as a faculty member at MCBP. He recently published a book titled "Healthcare Law: Essentials for Medical Practice in India'. 
Research Publications (Journals)


Faculty Resources
The following faculty members have contributed to the academic activities of MCBP so far.
 
| | |
| --- | --- |
| Name | Designation |
| Dr. Annapoorna  | Incharge and Head, Yoga Therapy, MAHE |
| Dr. Biswanath Swain | Associate Professor at IIM Indore |
| Ms. Deekshitha | Assistant Professor, Department of Commerce, MAHE |
| Dr. Daulat Singh Chauhan | Pro Chancellor and Managing Director of ITM University, Gwalior |
| Dr. Ganesh N. Prabhu | Professor at IIM Bangalore |
| Ms. Jyothi Shetty | Assistant Professor, Department of Commerce, MAHE |
| Ms. Komal Jenifer D' Souza | Visiting faculty, Department of Commerce, MAHE |
| Mr. K. M. Padmanabhan | Chartered Accountant and Trainer |
| Dr. K. N. Subramanya | Principal, R. V. College of Engineering |
| Dr. K. Subrahmanyam | Pro Chancellor at SVYASA |
| Dr. Madhavan Mukund  | Director at Chennai Mathematical Institute |
| Dr. Mathukutty M. Monippally | Former Professor at IIM Ahmedabad. Associate Professor at Central Institute of English and Foreign Languages (now EFL University) |
| Dr. Mrutyunjay Dash | Visiting faculty, Department of Commerce, MAHE |
| Dr. N. M. Agrawal | Professor (Retired) at IIM Bangalore |
| Dr. Pavan Soni | Adjunct Faculty at ISB Hyderabad, IIM Bangalore and Founder of Inflexion Point |
| Dr. Pratap Sundar | Academic Director (MIGM, PLIIM), Adjunct Professor of Operations Management, ISB, Mohali |
| Dr. Rajeeva Karandikar | Indian mathematical statistician |
| Mr. S. Ram Kumar | Visiting Professor at IIM Ahmedabad and ISB |
| Dr. Ranjeet Nambudiri | Professor at IIM Indore |
| Dr. Rakesh Godhwani  | Adjunct faculty at IIM Bangalore, IIM Udaipur and Founder of School of Meaningful Experiences |
| Dr. R. C. Natarajan | Former Director of IRMA and TAPMI and formerly Professor at IIM Indore |
| Dr. Rahul Pandey | Visiting faculty at IIMs at Lucknow and Udaipur and an entrepreneur |
| Dr. Ramya Ranganathan | Adjunct faculty at IIM Bangalore |
| Ms. Sangeetha Pai T. | Assistant Professor, Department of Commerce, MAHE |
| Dr. Sanjiban Chakrabarty | Assistant Professor, Department of Cell and Molecular Biology, Manipal School of Life Sciences, Manipal Academy of Higher Education (MAHE) |
| Dr. Satish Deodhar | Professor at IIM Ahmedabad |
| Ms. Shailaja Grover | Professor at IIM Bangalore |
| Ms. Sonal Nayak | Visiting faculty, Manipal Institute of Management, MAHE |
| Dr. Srinivasan R. | Professor at IIM Bangalore |
| Dr. Sundravalli Narayanaswami | Faculty and Chairperson, Public Systems Group at IIM Ahmedabad |
| Dr. Varalakshmi Alapati | Assistant Professor, Department of Commerce, MAHE |
| Dr. Vinay Dabholkar | Visiting faculty at IIM Bangalore, IIT Bombay and Founder of Catalign Innovation Consulting |
| Ms. Vrinda | Assistant Professor, Department of Commerce, MAHE |
| Dr. Arun Shanbhag | Chief Innovation Officer, MAHE |
| Dr. Deepa Marina Rasquinha | Assistant Professor, Department of Clinical Psychology, MAHE |
| Dr. Prakash Kanive | Former Principal, Vaikunta Baliga College of Law |
| Dr. G. S. Gupta | Professor of Economics and Finance at IIM Ahmedabad, Visiting Professor and Freelance Management Consultant |
| Dr. N. Yagnesh Sharma | Former Professor and Former Head of Department of Mechanical & Manufacturing Engineering Manipal Institute of Technology, MAHE |
| Dr. Vivek Kumar Mishra | Professor, Computer Science and Automation |
| Dr. Kiran Limaye | Assistant Professor, Sarla Anil Modi School of Economics, NMIMS, Mumbai |
| Dr. Neena Rani | Deputy Manager, Executive Education, MCBP |