The Department of Computer Science & Engineering (CSE) was established in the year 1985. Over the years, the department has developed to become a center of excellence, providing in-depth technical knowledge and opportunities for innovation and research. The department has tie-ups with various industries and offers courses in collaboration with them. The department has a strong research interest in diverse areas of Computer Science and offers a Ph.D. Program. The focus areas of research are AI& Machine Learning, High-Performance Computing Systems, Computer Networks & Security, Knowledge Engineering, and Software Engineering.

Department Vision and Mission: 

Vision

"Excellence in Computer Science & Engineering education through continuous learning, research and teamwork."

Mission

To impart excellent Computer Science & Engineering education for professional roles in a changing and challenging technological world, to advance knowledge through quality research in important emerging areas in the discipline, and to build a strong relationship with industry, academia, and society.

Department Areas of Expertise
AI and Machine Learning: The department has the expertise and infrastructural support for deep learning, development of ML-based applications as a part of the AI & ML specialization.
High-Performance Computing System: The department is well-equipped with high-end computing devices for large-scale data-driven tasks. The research group focuses on the development of parallel algorithms for medical applications/vision applications, big-data, cloud-based applications, etc. 
Computer Networks & Security: The department is specialized in the core areas of Computer Network & Security which include intrusion detection, cyber security, cryptography, and other related areas. 
Knowledge Engineering: The knowledge-engineering group in the department focus on problems related to knowledge representation, knowledge retrieval, and other relevant areas. 
Software Engineering: The department has expertise in prototype development and application development. Also, the group carries out research in software process improvement, information management, engineering medical applications, etc. 
External Collaborations
The department has tie-ups with EMC2 Corporation, Infosys, Microsoft, and TCS.

Specialized Labs 

The department provides dedicated lab facilities for running lab-associated courses to undergraduate/postgraduate/research programs in the following areas of computer science.
Network Technology Lab: Network Programming, Network Security, Web Mining, and Network Protocol Design
Computer Graphics Lab: Computer Vision, Video Processing, Gesture Recognition, and Human-Computer Interaction
Language Processor Lab: Speech Processing, Building Ontology, Natural Language Processing, and Machine Translation
Operating System Lab: System Programming, Virtualizations, Distributed Operating System, and Kernel Programming & Operating System Customization
Project Lab: Project Management, Budgeting and documentation, Project Quality Management, and Version Control Systems
Software Engineering Lab: Software Oriented Architecture, Object-Oriented Software Design with UML, Software Risk Management and  Software Maintenance
Database Lab: Information Retrieval, BigData Analysis, Pattern Recognition, and  Machine Learning
Programming Lab: Prototype Development, Web Programming, General Purpose Programming, and Deep Learning
PG Lab: Health Care Systems, High-Performance Computing, Cybersecurity, and Shared Memory Computing
Digital System Design Lab: Digital Circuit Design, Circuit Simulation, Internet of Things and Device Interfacing
Research Lab: Medico-Vision, Virtual Reality, Agri-Vision, and Financial Analytics
Placement Details
The department is well supported by the institute placement team. The placement team is headed by Associate Director (Industrial Liaison, Placement & Practice School) and oversees the entire placement process in the institution with the help of department coordinators. Students are provided with opportunities for Internships, Placements, Pre-placement offers (PPO) in core companies and ITES. Some of the major recruiters with a CTC of 10+ Lakhs for the department are  Citrix R&D, Cloudera, Cohesity,   DBOI Global Services, Goldman Sachs, Komprise India, Microsoft PPO, SAP Labs, VM Ware, Western Digital,  etc. There are 90+ companies providing internship/placement/preplacement offers to our students.
The Department of Computer Science & Engineering, MIT offers the following programs:
B.Tech - Computer Science & Engineering: B.Tech. in Computer Science & Engineering (CSE) involves science and technology to design and develop systems as well as applications. Emphasis is given to apply mathematics and principles of computing to solve engineering problems. The curriculum offers subjects such as big data analytics, machine learning, cryptography, artificial intelligence, the internet of things, and high-performance computing to keep them in sync with advances in technology and prepare them for lifelong learning. The curriculum is designed to provide flexibility for students to opt for minor specialization offered by the department and online courses by reputed international universities. 
B.Tech - Artificial Intelligence and Machine Learning: B. Tech in CSE (AI&ML) offered by the Computer Science and Engineering Department provides the budding engineers with a spectacular array of courses dedicated to frontiers in the field of Artificial Intelligence and Machine Learning (AI&ML) with a foundation of Computer Science & Engg. The 4-year full-time program presents exposure to hands-on technologies to create applications and solutions for the world that we live in. 
M.Tech - Computer Science & Engineering: M. Tech in CSE offered by the Computer Science and Engineering Department provides a platform for the graduate students to strengthen their foundations in Computer Science and gather a diversified exposure to the latest know-how in technology. The two-year full-time post-graduate program is learner-centric, industry-oriented, and research-driven. Thus, providing a great educational choice for engineers who want to upskill for a career boost in industry or step ahead for a career in research.
M.Tech - Computer Science & Information Security: M.Tech. in Computer Science & Information Security (CSIS) is aimed at producing the much-needed highly skilled computer science security professionals who can safeguard the information, systems, networks, communications, and storage from the ever-evolving security threats. The prime objective of the program is to create professionals trained in both computer science and information security. It provides a good blend of theoretical concepts and practical hands-on training in various courses such as advanced data structures & algorithms, advanced computer networks, advanced machine learning, cryptanalysis, distributed & cloud security, cyber forensics, and IoT security.  The program prepares the students to be suitable for various challenging roles in industry such as network security engineers, security architects, disaster recovery managers, information systems security officers, etc. as well as carry out research.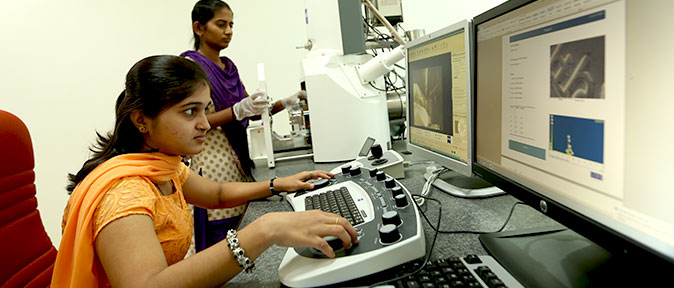 Laboratories
World-class laboratories give learning a practical dimension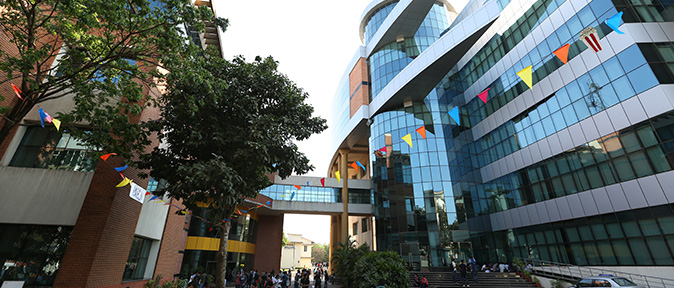 Innovation Centre
State-of-the-art Innovation Centre to facilitate multi-disciplinary research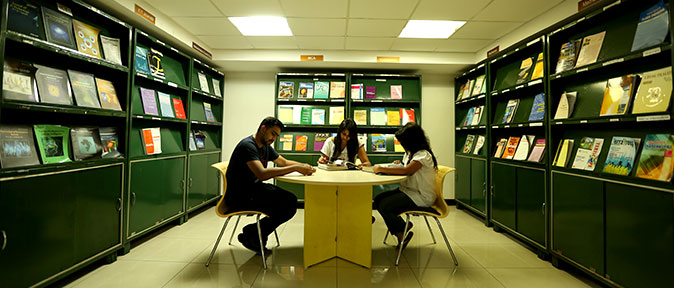 Libraries
Libraries have excellent resources for reference and study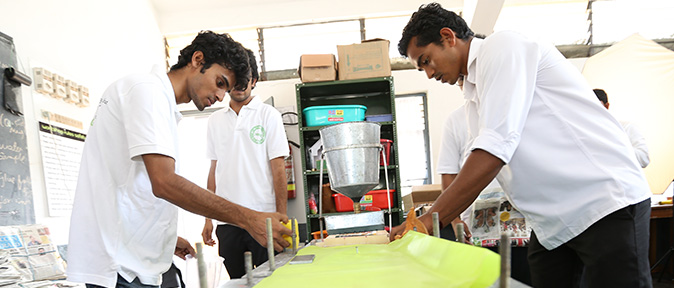 MUTBI
Paper tree - A green initiative by MIT students of MUTBI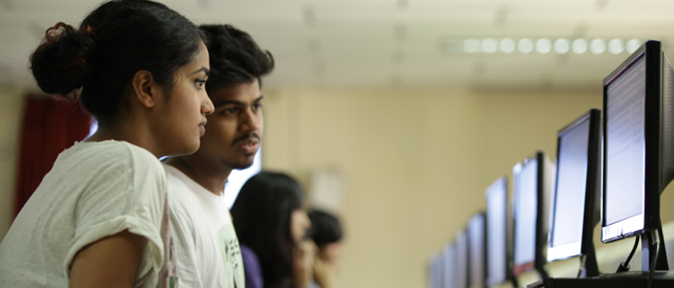 Computing Facility
Wi-fi campus with modern computing and digital facilities
Click the following link to view the half-yearly Department E-Newsletter NEWSBITCSE : 
Testimonials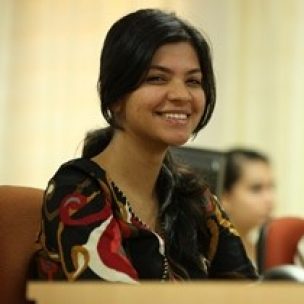 For me MAHE is a place with ample opportunities to grow professionally and personally.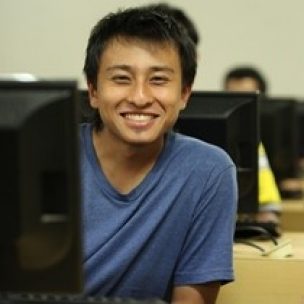 Learning is an awesome experience at Manipal. This is the best place to be for students.
Rudi Rajkumar
MIT Manipal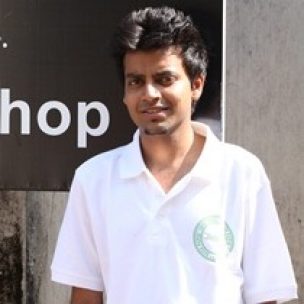 MAHE is giving us wings to fly and providing us with resources necessary to make it big in life.
Shashank Tulsyan
MIT Manipal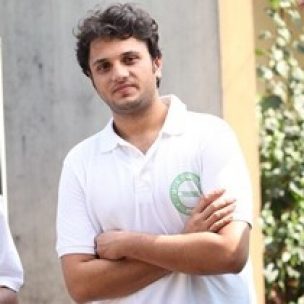 MAHE has taught me the value of organisation and to be systematic in all my work.
Siddharth Bhasin
MIT Manipal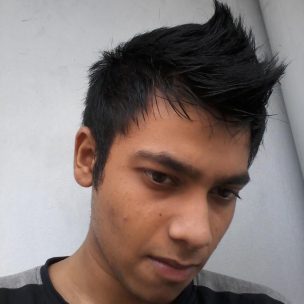 My experience at MIT has been great from the beginning.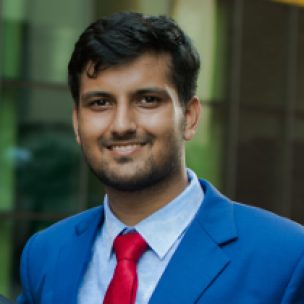 Manipal allowed me a lot of freedom to explore my interests, both in academics and in extracurricular activities. This helped me learn a lot of skills that have helped me immensely over the years. I wish you are able to make the best of these opportunities too
Mukund Poddar
MIT, Manipal