The Department of Information and Communication Technology was established in the year 2000. Over the years, the department has developed into a center for excellence, providing opportunities for innovation and research, with well-equipped computer laboratories and dedicated faculty. The department takes great pride in preparing the students for the industrial demands of the software and hardware sectors. Students are also trained in software development tools. The department offers B.Tech. (Information Technology, Computer and Communication Engineering), M.Tech. (Software Engineering, Computer Networking & Engineering, Machine Intelligence & Decision Science) and Ph.D. programs.
I&CT Department Vision and Mission:
Vision : Excellence in information and communication technology education and research through continuous learning and teamwork.
Mission: To facilitate learners to plan, design and develop information systems aiming at providing solutions for addressing societal requirements, and promoting quality education and research utilizing the expertize of industries, alumni and academia
I&CT Department area of Expertise
- Data Mining and Data Analytics: The data mining and data analytics group of the department is specialized in big data analytics, pattern recognition, and machine learning and is conducting research that is applied in healthcare, aquaculture,  e-learning, and other domain.
- Artificial Intelligence and Machine Learning: The department fosters research on neural networks, machine learning, deep learning, algorithmic game theory, and explainable AI (XAI).
- Information and Web Security: The department focuses research on the core areas of Computer Network & Security which include intrusion detection, cyber security, cryptography, blockchain technology, web security, and other related areas.
- Computer Vision and Industrial Applications of IoT Systems: The department has expertise in computer vision which includes segmentation, object detection and recognition, object tracking, video, and image analysis.  The research group focuses on applying AI ML and Deep Learning models for solving complex real-world problems in computer vision and medical image processing
- Cloud Computing: The department is well-equipped with high-end prototype and application development devices. Also, the group carries out research in application development as a service and infrastructure management.
- Computer Network  and Wireless Communication Sensor Network: The computer network group in the department carry out research in the next generation networks related to Energy-constrained wireless networks, blockchain technology, fog computing, mobile ad-hoc networks, software-defined networks, spectrum management in cognitive radio networks
Click here to view a list of all ICT dept faculty
The Department of Information and Communication Technology, MIT offers the following undergraduate programs:
B.Tech - Information Technology: B.Tech. in Information Technology (IT) meets the computational needs of business with an emphasis on technology. The exponential growth of user expectations and the increasing workload has created immense requirements for the professionals in the field of Information Technology. The course focuses on complete software development life cycle, database system, knowledge discovery with judicious blend of technical skills.

B.Tech - Computer and Communication Engineering: B.Tech. in Computer and Communication Engineering(CCE) gives expertise in Computer Science (Software Development) focusing on mobile communication and computing. It covers subjects in computer science, communication networks, cloud computing and big data analytics. The program also includes the latest tools and technologies with certification for real life application development.

Minor specializations offered by I&CT:
Minor specialization is the grouping of specific domain related subjects, If student completes all the subjects in that group, student earns a minor specialization. The topics  and informative videos of minor specializations offered by the Department of I&CT are:

1. Computational Intelligence: Click here for more info
2. Computer Graphics & Visualization: Click here for more info
3. Data Analytics : Click here for more info
4. Advanced Network  Systems : Click here for more info
5. Software System Design  : Click here for more info
Open Electives offered by I&CT:
The department also offers open electives that can be taken by students from other branches in applicable semesters. Here is a short informational video on open electives offered by the department. 
The Department of Information and Communication Technology, MIT offers the following Post Graduate programs:
M.Tech - Software Engineering: M.Tech. in Software Engineering is a 2-year program, aimed at producing high quality engineers/ researchers for the fast growing field of telecommunications. Students work with cutting edge technologies in computer communication and get hands on experience in latest areas such as network management, network design, data analytics, artificial intelligence. 
M.Tech - Computer Networking and Engineering: M.Tech. in Computer Networking & Engineering is a 2-year program. Students enrolled in this course gain professional expertise in implementation services. This program covers the following topics: hardware sizing and configuration, technical systems review and assessment, system architecture and network design, software installation and upgrades, data ETL optimisation to improve performance and scalability, on-site and remote technical support, as well as disaster recovery planning.
M.Tech - Machine Intelligence & Decision Science: provides a platform for the engineering graduates to specialize in the area of Machine Intelligence and Decision Science. The first semester is focused on Machine Intelligence with a capstone project, and the second semester is dedicated to the Decision Science with a capstone project. During the third and fourth semester students takes up internships either in an Industry, R&D labs or in-house research work at MIT, Manipal. The 2-year full-time program provides exposure to the experiential learning with state-of-the art tools in Machine Intelligence and Decision Science.
External Collaborations
- MOU with IBM, DSCI, Schneider Electricals, Cisco, Samsung, Nokia and Mscript 
- MOA with Information Sharing and Analysis Center (ISAC), India
- MOU with Binghamton University
- MOA with EPITECH Graduate School of Digital Innovation
Specialized Labs
The department provides dedicated lab facilities for running lab-associated courses to undergraduate/postgraduate/research programs in the following areas:
- Database Management Systems Lab: Information Retrieval, Database applications: back-end and front-end
- Computer Networks Lab: Network Programming, Network Security, Web Mining, and Network Protocol Design
- Advanced Programming Lab: Prototype Development, Web Programming, General Purpose Programming, and Deep Learning
- Project Lab: Project Management, Budgeting and documentation, Project Quality Management, and Version Control Systems
- Software Engineering Lab: Software Oriented Architecture, Object-Oriented Software Design with UML, Software Risk Management, and  Software Maintenance
- Wireless Network Lab: Socket programming, simulations using packet tracer and NS3, and IoT applications using sensors and ARM processors.  
- Industrial IoT Lab: High-end infrastructure facilities with suitable resources available for research students to work in the domain of IIoT
- Data Analytics Lab: BigData Analysis, Pattern Recognition, and  Machine Learning
- Hardware Design Lab: Digital Circuit Design, Circuit Simulation, Embedded Systems, and Device Interfacing
Placements
The institute placement team well supports the department. The placement team is headed by Associate Director (Industrial Liaison, Placement & Practice School) and oversees the entire placement process in the institution with the help of department coordinators. Students are provided with opportunities for Internships, Placements, and Pre-placement offers (PPO) in core companies and ITES. Some significant recruiters with a CTC of 10+ Lakhs for the department are Citrix R&D, Cloudera, Cohesity,   DBOI Global Services, Goldman Sachs, Komprise India, Microsoft PPO, SAP Labs, VM Ware, Western Digital, and so on. There are 90+ companies providing internship/placement/preplacement offers to our students.
Click here to download the I&CT placement statistics for the last 4 years
Click the following link to view the yearly newsletter ICT Chronicle
Testimonials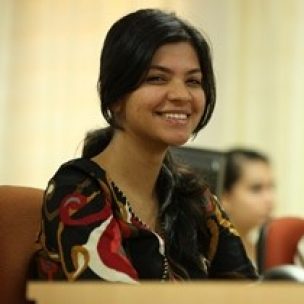 For me MAHE is a place with ample opportunities to grow professionally and personally.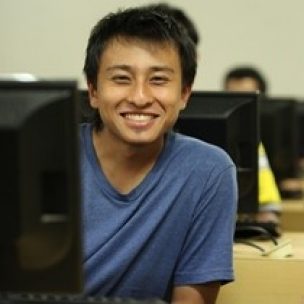 Learning is an awesome experience at Manipal. This is the best place to be for students.
Rudi Rajkumar
MIT Manipal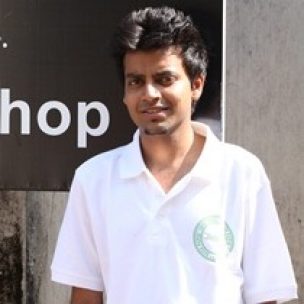 MAHE is giving us wings to fly and providing us with resources necessary to make it big in life.
Shashank Tulsyan
MIT Manipal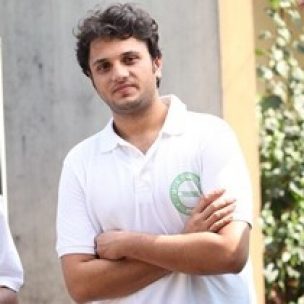 MAHE has taught me the value of organisation and to be systematic in all my work.
Siddharth Bhasin
MIT Manipal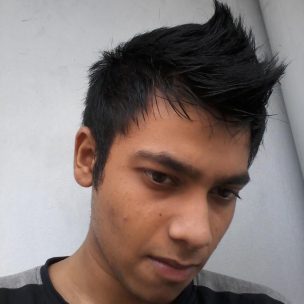 My experience at MIT has been great from the beginning.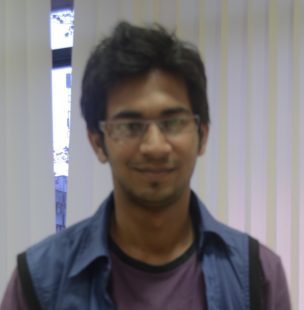 I'm glad I choose Manipal University.
Chaitanya Chauhan
Mechanical Engineering