The Department of Mechanical and Industrial Engineering (MIE) (renamed on March 1, 2022) was established in the year 1960 as Department of Mechanical and Manufacturing Engineering (MME). It is the largest Department in the Institute, comprising two undergraduate and three postgraduate programs. Over the years, the Department has developed to become a centre of excellence, providing in-depth technical knowledge and opportunities for innovation and research. Innovative teaching methods, Industrial collaborations, state-of-the-art infrastructural facilities are the strength of the Department. The Department has a strong research interest in diverse areas of Mechanical and Industrial Engineering and offers PhD Program as well. The focussed research areas of the Department are Materials, Design, Thermal, Manufacturing and Industrial & Systems Engineering. Moreover, the Department is recognized as Quality Improvement Program (QIP) minor Centre by MHRD, Govt of India, which has boosted the Department's research activities. 
The Department offers Minor Specialization in "Design Engineering, Thermal Engineering, Materials Engineering, Manufacturing Engineering, Vehicle Technology, Automation & Robotics, Quality Engineering and Computer Techniques in Mechanical Engineering" to Undergraduate students of B.Tech Mechanical Engineering.
The Department also offers Minor Specialization in "Industrial Internet of Things (IIOT) and Computer Organization and Coding" to Undergraduate students of B.Tech Industrial Engineering.
Department Vision and Mission
Vision
"Excellence in Mechanical and Industrial Engineering education through innovative practices and teamwork."
Mission
Educate students professionally to face societal challenges by providing a healthy learning environment grounded well in the principles of Mechanical and Industrial Engineering, promoting creativity and nurturing teamwork.
Department Areas of Expertise
Materials Engineering: Materials science, also known as Materials Science and Engineering, is a multidisciplinary field that deals with discovering and designing new materials. We at the department have a research group specialising in Heat Treatment of Metals and Composites, Machinability and Deformation Behaviour of Metals and Composites, Material Characterization, Hygrothermal Aging and Degradation Behavior of Composites, Drilling of Composites, etc.
Design Engineering: Design engineering plays a key role in successfully developing any product or system in real-life applications. The department supports the faculty, scholars and students with well-equipped hardware and computerized laboratories to constantly engage in design-related research activities for addressing the problems in engineering and non-engineering domains. The key research areas of the faculty in the design engineering domain are Fluid Film Bearings, Ocular Tribology, Tribology of Polymers, Fluid-Structure Interaction, Computational Fluid Dynamics, Finite Element Methods, Vibration, Viscoelasticity, Magnetorheological Smart Devices, Experimental Modal Analysis, Passive Magnetic Bearings, Rotor Dynamics, Bearing Diagnostics, Vibration Signal Processing and Analysis, Application of Soft Computing Techniques to Engineering, Design for Manufacturing and Fatigue & Fracture of Materials. 
Thermal Engineering: Thermal engineering is at the forefront of today's space, defence, marine, power plants, and renewable energy research, offering a challenging and exciting professional career. The department houses a research team specialized in Solar Energy Conversion, Heat Exchanger Design, Turbomachinery, Biofuels, Microfluidics and Computational Fluid Dynamics (CFD), which are among the key areas of academic and industrial research. We also have a well-equipped Computational Laboratory for conducting simulation-related research activities and a thermal laboratory to undertake experimental research projects. 
Manufacturing Engineering:  Manufacturing Engineering is closely associated with Mechanical Engineering, making it one of its core streams. The department has a state-of-the-art Workshop with a balanced blend of conventional, non-conventional and advanced machines, including CNC machines and 3D Printers. The department has an experienced team of faculty members and support staff with ample industrial experience mentoring students and researchers in mastering the intricacies of Manufacturing Technology, thereby supporting the Government's policies like Make in India and "Aatmanirbhar Bharat". 
Industrial & Systems Engineering: Industrial and Systems Engineering is responsible for improving the efficiency of products and processes irrespective of the manufacturing and service sector domain. The Department has a well-equipped computerized laboratory facility for researching Industrial & Systems Engineering. The group researches Operations Research, Operations Management, Work Systems Engineering, Ergonomics, Supply & Logistics Management, Quality Engineering and Simulation & Modelling Analysis.
External Collaborations
The Department has MoU's with Maini Group, Everest Blowers, Rimtex Engineering Private Limited, Signet and Ingersol Rand.
Specialised Labs
The department provides dedicated lab facilities for running lab-associated courses to undergraduate/postgraduate/research programs in the following areas of Materials, Design, Thermal, Manufacturing & Industrial Engineering.
Computer Aided Design Lab: Computer Aided Drafting, Computer Aided Modelling, Computer Aided Analysis.
Mechanical Workshop: Lathe Operations, Shaper Machine Operations, Milling Operations, CNC Machining, Electro Discharge Machining. 
Engine Lab: Fuel Properties, Engine Performance, Compressor & Blower Performance, Refrigeration Performance and Air Condition Performance.
Heat Transfer Lab: Conduction, Convection, Radiation and Heat & Mass Transfer Concept.
Computer Aided Industrial Engineering Lab: Operations Research Problem Solving, Operations Management Problem Solving, Simulation and Modelling Analysis.
Advanced Material Testing Lab: Material Engineering Properties, Optical Inspection of Materials, Friction and Wear study, Standard Specimen Preparation, Casting, Heat Treatment.
Metrology and Measurements Lab: Calibration of Measuring Instruments, Measurement Of Thread Profile, Gear Profile and Linear Dimensions, Surface Irregularity Measurement, Straightness Measurement, Angle Measurements, Radius Measurement.
Work System and Ergonomics Lab: Method Study, Time Study, Micromotion study, Human Factor in Engineering Design.
Quality Engineering Lab: Statistical Process Control, Process and Product Optimisation using Experimental Design Techniques.
Tribology & Vibration Lab: Lubricant Properties, Coating Properties, Bearing Performance, Vibration Characteristics
Thermal Lab: Heat Exchanger Analysis, Heat Augmentation Techniques.
Renewable Energy Center: Solar-Thermal Systems, Solar Photovoltaic (PV) Systems, Natural Circulation Systems, Thermal Energy Storage (TES) System, Wind Energy Conversion Devices
PG Lab
Research Lab
Placement Details
The department is well supported by the institute placement team. The placement team is headed by Associate Director (Industrial Liaison, Placement & Practice School) and oversees the entire placement process in the institution with the help of department coordinators. Students are provided with opportunities for Internships, Placements, Pre-placement offers (PPO) in core companies and ITES. Our students from Mechanical and Industrial Engineering get recruited by a wide range of companies like Adani Power, Baxter, Bosch, Daimler India, Delloitte DI Tech & PLM, Dyson Technology, Fiat India, Forbes Marshall, Goldman Sachs, Hero Motocorp, Indian Oil, JSW Steels, KPMG, L&T, Maruti Suzuki, Mahindra & Mahindra, Medcords, MRF Ltd., Quest Global, Tata Motors, Schneider Electric, Volvo, Textron, 3D Usher, Accenture, Infosys, Wipro, Amazon, Flipkart, Capgemini, Cognizant, Honeywell, Saint Gobain, Reliance, The Math Company and  ZS Associates to name a few.
The Department of Mechanical and Industrial Engineering, MIT offers the following programs:
The department of Mechanical and Industrial Engineering publishes Bi-annual E-Newsletter "News Links", highlighting the departmental news, faculty and student's achievements, recognition and awards, student club activities, and Alumni interactions.
Click the following links to view the E-Newsletter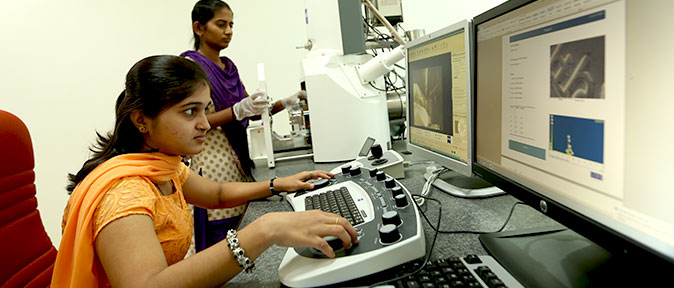 Laboratories
World-class laboratories give learning a practical dimension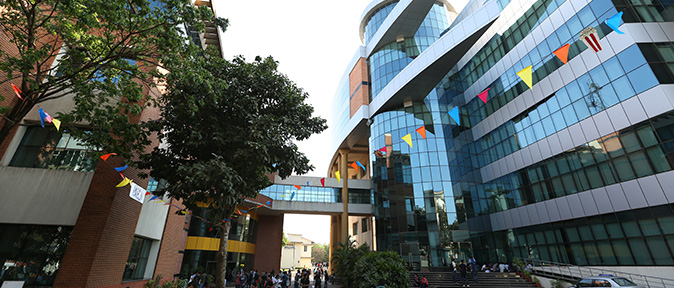 Innovation Centre
State-of-the-art Innovation Centre to facilitate multi-disciplinary research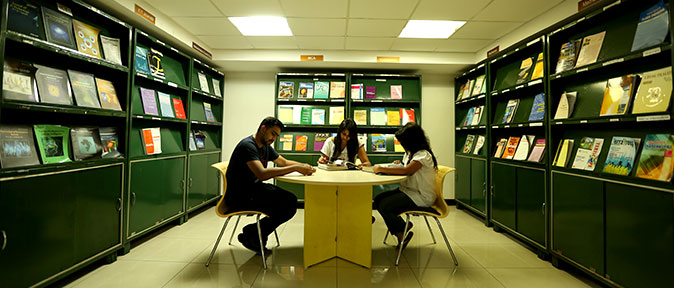 Libraries
Libraries have excellent resources for reference and study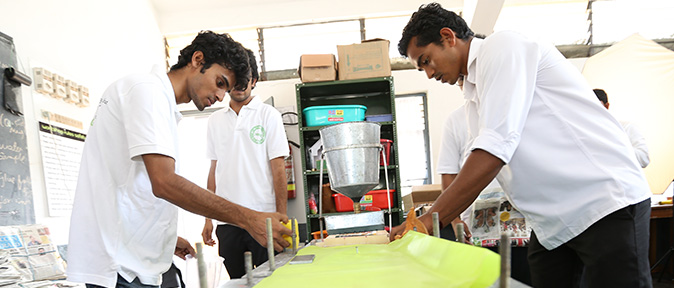 MUTBI
Paper tree - A green initiative by MIT students of MUTBI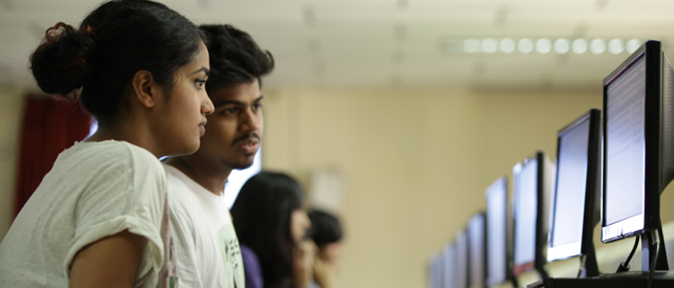 Computing Facility
Wi-fi campus with modern computing and digital facilities
Research
The areas of research are • Tribology • Computational Fluid Dynamics • Characterisation of Metals, Alloys and Composite materials • Machining of Metals, Alloys and Composite materials • Heat Treatment of Metals • Thermal Sciences • Renewable Energy Harvesting • Corrosion Engineering • Biomechanics • Non-Traditional Machining • Industrial Engineering • Supply Chain • Microfluidics • Electro kinetics
Testimonials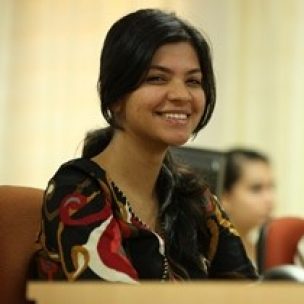 For me MAHE is a place with ample opportunities to grow professionally and personally.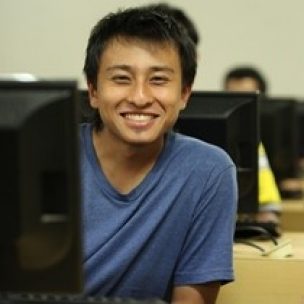 Learning is an awesome experience at Manipal. This is the best place to be for students.
Rudi Rajkumar
MIT Manipal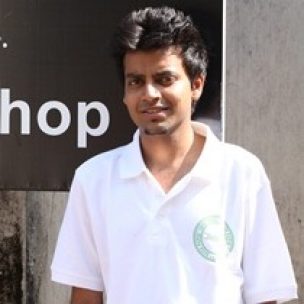 MAHE is giving us wings to fly and providing us with resources necessary to make it big in life.
Shashank Tulsyan
MIT Manipal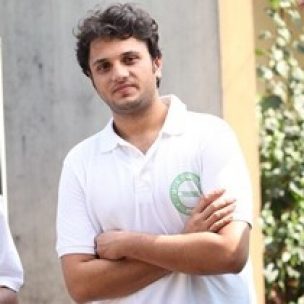 MAHE has taught me the value of organisation and to be systematic in all my work.
Siddharth Bhasin
MIT Manipal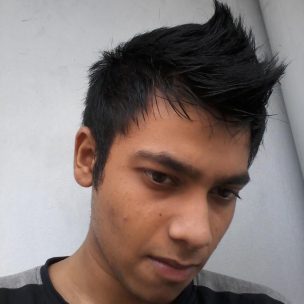 My experience at MIT has been great from the beginning.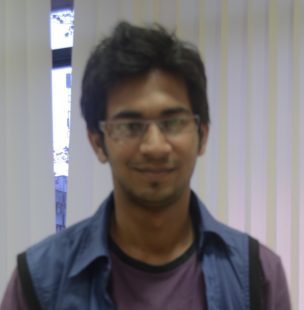 I'm glad I choose Manipal University.
Chaitanya Chauhan
Mechanical Engineering