Media Technology - Overview
Since the inception of the Department in 1992, global communication has propelled us into the new millennium with engineering innovations and newer technologies to evolve into incorporating Electronic Media along side Printing Media offering a Bachelor's Degree in Printing Technology (Awaiting approval from AICTE for change in nomenclature to "Media Technology") . The department provides comprehensive in-depth study in modern Graphic Arts Technology and Media Sciences. The focus areas are Media Production, Printing Technology, Packaging Technology, Printed Electronics, 3D Printing, Color Analysis and Management.
Department Vision and Mission: 

Vision

"Excellence in Print and Electronic Media education through continuous learning, research and teamwork."

Mission

To impart excellent Print and Electronic Media education for professional roles in a changing and challenging technological world, to advance knowledge through quality research in important emerging areas in the discipline, and to build a strong relationship with industry, academia, and society.

Department Areas of Expertise
Media Studio: The department has state of the art media studio infrastructural support for recording and editing video and sound giving life to creativity.
Printing Technology: Department facilitates expertisation in the areas of Offset Technology, Flexography and Gravure Printing, Screen Printing and Digital Printing domains.
Packaging Technology: The department has expertise in packaging material science, techniques, processes and various applications. 
Printed Electronics: The department has expertise in packaging material science, techniques, processes and various applications. 
3D printing: The department has expertise in 3D prototype development and 3D materials.
Color Analyses and Management: The department has industry standard equipments to measure, monitor and analyse color. Profiling devices and measuring print attributes for color consistency.
External Collaborations
The department has a MoU with ESKO, Bengaluru.

Specialized Labs 

The department provides dedicated lab facilities for running lab-associated courses to undergraduate/postgraduate/research programs in the following areas of Print and Electronic Media.
Media lab: The newly Setup Media Studio complete with industry standard hardware and software provide students with abundant opportunities to excel with their creativity.
Digital Photography Lab: Framing, Composition, Lighting, Post processing in Adobe Light Room, Macro photography, Travel/Architecture, Product photography, Fashion photography, Time-lapse, long exposure and HDR photography and processing.
Colour science lab: Impact of Illumination on perception, Profiling of display, Input and Output devices, and analysis of print variables.
Digital Graphic Design Lab: Working with Adobe Creative Suit to unleash the creative capabilities of students.
Quality Testing Lab: Well equipped to analyse paper and ink properties meeting industry standards.
Binding and Packaging Lab: Hard-Case Book, Coatings, Lamination, Thermography, Foil Stamping, Die Punching, Carton Making, with hands-on ESKO ArtiosCAD 3D drafting solution and Graphic designing for Paperboard packaging using ESKO Deskpack 12.
Machine Lab: From Pre-Press to Print, department lab offers hands-on for Offset, Flexograghy, Gravure and Screen Printing.
These Laboratories are equipped with:
Latest software from Esko Graphics for Packaging designing
Xitron Navigator RIP and Technova PoliRIP for prepress technology
IGT Printability Tester and KPP Flexo proofer for Quality Testing,
X- rite devices and software to study colour Management
Hybrid Flexo Cum Gravure Machine and Auto Print offset machines for printing purposes
Placement Details
The department is well supported by the institute placement team. The placement team is headed by Associate Director (Industrial Liaison, Placement & Practice School) and oversees the entire placement process in the institution with the help of department coordinators. In addition to this, Media Department also has a strong base of industry contacts and aid students with opportunities for Internships, Placements, Pre-placement offers (PPO) in core companies. Some of the industry names that have recruited our students in the recent past (ONLY A FEW and not in any particular order) are: Manipal Technologies Ltd., Times of India, Hindustan Times Media Ltd., Kodak India Ltd., Hewlett Packard India, Thomson Press, ITC India Ltd., Serox India Ltd., Repro India Ltd., EFI, ESKO, Technova, Heidelberg India Ltd., Malayalam Manaroma, Siegwerk India, Printo, PhotoKina Chemicals Pvt Ltd., Delta Printing Press Dubai, Khaleej Times Dubai, Atlas Printing Press Dubai, Printwell Dubai, Future Cards Sharjah, Emairates Printing Press LLC Dubai, Workz Middle East FZE, Storaenso Germany, Precise Print Pack Nairobi.
In addition, Graduates can be entrepreneurs, consultants or a freelancer in digital photography, graphic designing, copy writer, sound engineering, graphics, multimedia & web design, animation technology, printing material testing, colour analysis & reproduction, and e-publishing.
After completing the program, graduates can go for higher studies or can write GRE/TOEFL and apply for further studies abroad in universities like Rochester Institute of Technology, London College of Communication, Chemnitz University of Technology, and other universities in UK, US, Germany, Australia and Canada. Students interested in Management subjects can also opt for Master's in Business Administration.
Thermography and foil stamping

Media Technology Programs
The Department of Media Technology, MIT offers the following programs:
B.Tech - Printing Technology: The BTech program in Printing Technology (Awaiting approval from AICTE for change in nomenclature to Media Technology) gives students a unique scope to venture into print and electronic media. A well balanced applied engineering course which deals with Digital Graphic Design, Material Science, Offset Technology, Audio Video Studios, Electronic Media, Flexography, Gravure and Screen Printing, Digital Photography, Animation Technology, Digital Print Systems, Sound Engineering, Color Science and Technology, Industrial Book Binding and Print Finishing, Video Codecs and Standards, Video Production, Packaging Design and Testing, Continuous Stationery and Specialty Printing, Security Printing, Principles of Advertising, Media Research, Packaging Management, Quality Management for Graphic Arts, Printronics, Media Law and Ethics, E-Publishing, and Graphic Designing to mention a few. Course is designed to keep them in sync with advances in technology and prepare them for lifelong learning. The curriculum is designed to provide flexibility for students to opt for minor specialization offered by the department and online courses by reputed international universities. 
M.Tech - Printing and Media Technology: The MTech program in Print and Media Technology provides a good blend of theoretical concepts and practical hands-on training in various print related courses. Well designed course offers comprehensive study of media production, commercial printing, publishing and e-publishing, advertising solutions, designing and digital printing, colour management solutions, software solution for print industry, security printing, print finishing and converting, packaging solutions, machine manufacturing / service, research and development. The program prepares the students to be suitable for various challenging roles in print industry and aslo to carry out industry oriented research.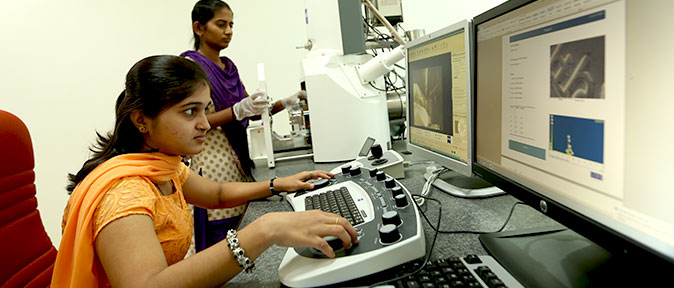 Laboratories
World-class laboratories give learning a practical dimension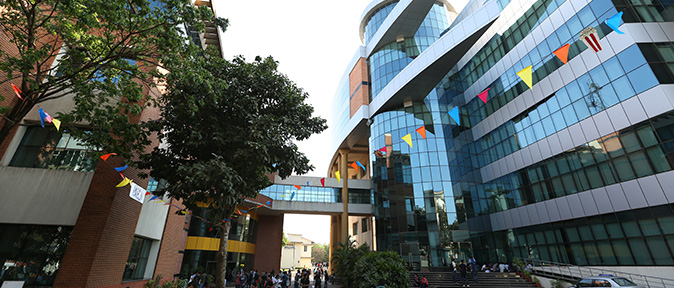 Innovation Centre
State-of-the-art Innovation Centre to facilitate multi-disciplinary research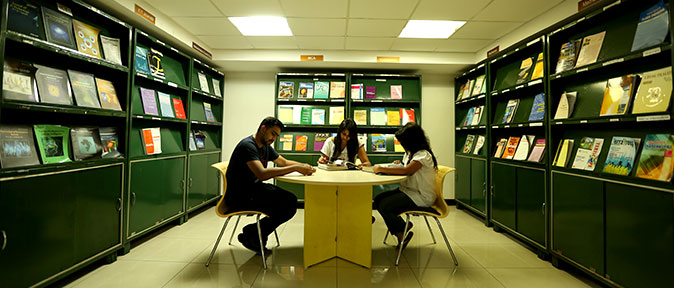 Libraries
Libraries have excellent resources for reference and study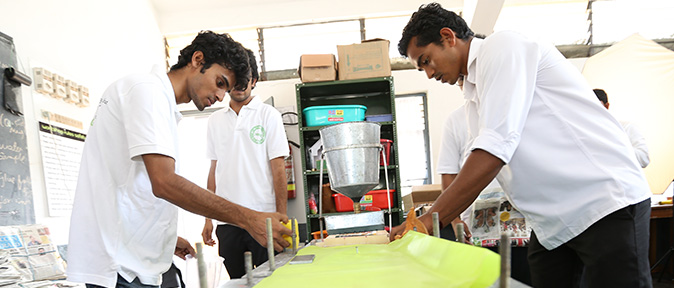 MUTBI
Paper tree - A green initiative by MIT students of MUTBI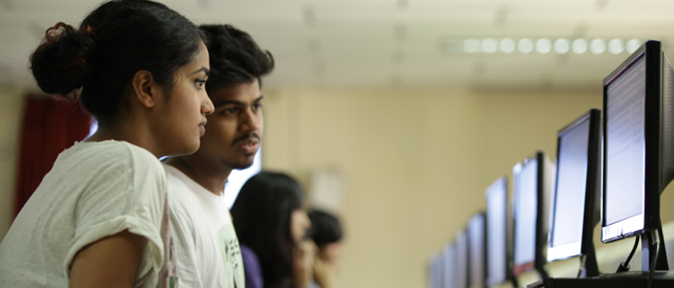 Computing Facility
Wi-fi campus with modern computing and digital facilities
Research
The areas of research are • Print Applied Research • Colour Science • Production Management
Testimonials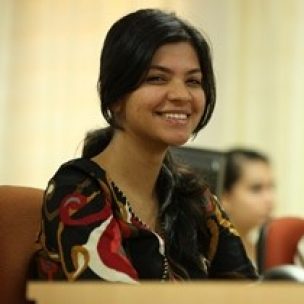 For me MAHE is a place with ample opportunities to grow professionally and personally.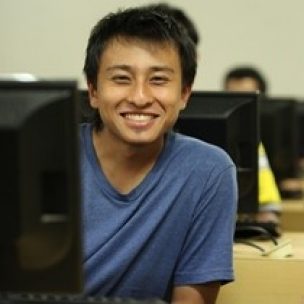 Learning is an awesome experience at Manipal. This is the best place to be for students.
Rudi Rajkumar
MIT Manipal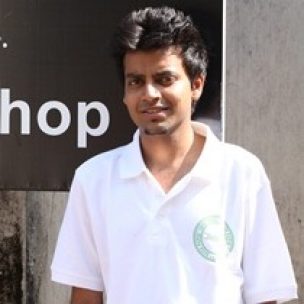 MAHE is giving us wings to fly and providing us with resources necessary to make it big in life.
Shashank Tulsyan
MIT Manipal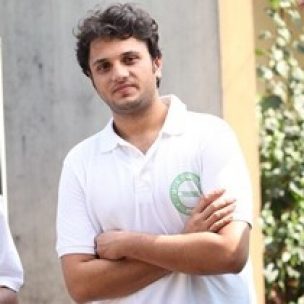 MAHE has taught me the value of organisation and to be systematic in all my work.
Siddharth Bhasin
MIT Manipal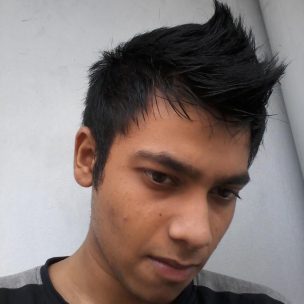 My experience at MIT has been great from the beginning.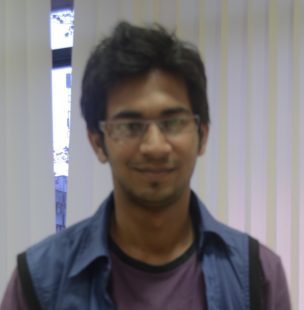 I'm glad I choose Manipal University.
Chaitanya Chauhan
Mechanical Engineering