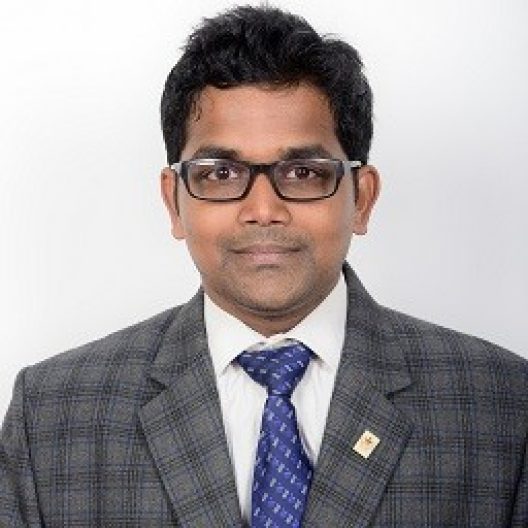 Assistant Professor
Department of Mechatronics Engineering
Qualification: BTech - Electronics and Communication. MTech - Department of Mechatronics PhD Department of Manufacturing Engineering - Haptics Technology (Pursuing)
CURRENT ACADEMIC ROLE & RESPONSIBILITIES
Mr. Ravi Kanth teaches UG and PG students.
AREAS OF INTEREST, EXPERTISE AND RESEARCH
Area of Interest
Haptics and Psychophysics, Mechatronics, Robotics and Automations, Smart Manufacturing and IOT.
Area of Expertise
Haptics and Psychophysics
Area of Research
Haptics and Perception Psychophysics
Professional Affiliations & Contributions
IEEE Madras Section, Indian Science Congress.