MIT hosts student-led Non Technical clubs with a faculty advisor on board.
No. of Non-Technical Clubs: 32
Each club organizes a series of events that include technical, social and community outreach programs as well as Government of India led Azadi ka Amruth Mahotsav, Swaach Bharat and FIT India initiativesEach club organizes a series of events that include technical, social and community outreach programs as well as Government of India led Azadi ka Amruth Mahotsav, Swaach Bharat and FIT India initiatives.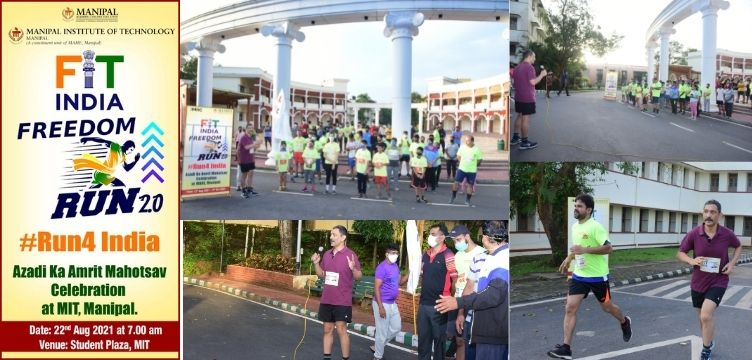 AAINA DRAMATICS
We aim to provide students an opportunity to participate in different types of theatrical activities. Being a dramatics club we expose them to different creative aspects of a theatre-like acting, characterization, script-writing, management, finances, publicity, costume and prop design, light and sound synchronization thereby enhancing their communicative, thinking, and performance skills as well as aiding in interpersonal development. The main objective of the club is to help students learn the art and subtle technicalities of theatre at the front end as well as backend parts and to pass this knowledge to every new coming set of students enabling them to understand and appreciate this form of art.
Official Club Email: aainadramatics.mit@gmail.com
ADA DRAMATICS CLUB
ADA Dramatics is a socio theatrical society of MIT Manipal which gives drama enthusiasts a platorm to flaunt their knack of dramatics to the world. Along with theatre arts, we provide oppo􀆱unities for the development of management and communication skills. We focus on both personal and professional growth of an individual as well as the growth of the club as a whole. This club firmly believes that wins and losses are mere numbers, it is important to celebrate the efforts of the people and encourage them throughout. We have numerous departments in the club which range from acting to writing, from short films to sets and logistics, instrumentals, lights and sounds and so on. We also use this platform to preserve some brilliant theatrical art in history, while adding modern twists to it. We have introduced mime and short films in the club apart from centre-stage and street-plays, also we plan to expand more in the coming years. And yes, we mean it when we say 'Duniya Dekhegi teri ADA'.
Official Club Email: adadramatics17@gmail.com
THE ADVENTURER
The Adventurer is an outdoor adventure education program that focuses on exploration, environmental stewardship, and leadership. Currently, our team has 4 faculty, 7 student volunteers and 7 professionals who collaborate with us to conduct workshops in diverse fields such as local ecology, emergency first aid, risk management, and astronomy.
By its very nature, the Adventurer is aligned to the Institute's USP of being a center of excellence in experiential learning. We are research-driven and are pursuing publications in the field of adventure and experiential education.
Eleanor Roosevelt said, "The future belongs to those who believe in the beauty of their dreams". Many have contributed to making the Adventurer a reality - our vibrant team of go-getters, college administrators who believe in our values, and enthusiastic participants who love a good challenge. A common denominator has been our love for the natural beauty that abounds Manipal. Our dream is to preserve it for generations to come.
Faculty E-mail: nayak.ganesh@manipal.edu
ARTPOD
Promote fine art, art appreciation and conduct art exhibitions, interactive events, and art interpretation seminars.
Official Club Email: artpodmanipal@gmail.com
BLANK 101
From stories behind facts to facts behind fiction, from the lores of history to the realities of mankind, we at Blank 101, celebrate the art of public speaking with a unique way of storytelling, as we spread knowledge and pique one's interest, imagination, and awe. The club aims at helping and guide people through the various nuances of public speaking. All events are aimed at promoting and helping people get over their fear of speaking in front of an audience, which is a very valuable social skill in the current times.
Official Club Email: blank101.mit@gmail.com
BEHIND THE SCENES
Collaboration is the key to a setup like filmmaking independent of its scale. Hence, we seek to connect with other clubs in order to create a better experience by collaborating on departments like videography and sound. Harbouring and growing on the current interests about films to not just members of the club but any person genuinely interested in films. It aims to spread the appreciation of non-commercial background cinema apart from the big-budget productions.
Official Club Email: movie.club.mit@gmail.com
BLITZKRIEG DANCE CREW INDIA
If hip-hop dancing is your passion, look no further.  We have dancers that train and encourage every individual to prevail in various other dance forms and we've excelled in them too. It is time to be part of this glory. Looking forward to having you in Blitzkrieg.
We are proud to be declared as India's Best Dance MegaCrew in HIP HOP INTERNATIONAL INDIA 2016. But not resting on our laurels, Blitzkrieg is leading its legacy in its next batches and maintaining the glory everywhere. In the year 2019-20 and years to come if you join us.
Official Club Email: blitzkriegdancecrew@yahoo.com
CHORDS AND CO.
Our mission is to increase awareness around music, help students learn new instruments, and provide a safe space for musicians to practice their skills and streamline their efforts towards becoming professional-sounding musicians in the near future. We are committed to delivering a stage to musicians for showcasing their talent.
Our Music Community harbours enthusiastic beginners, amateurs, and passionate prodigies alike. With a vast network of talented musicians inclined towards a myriad of different genres and styles, we leave no stone unturned to enrich the city's musical ambiance.
"Make Manipal more musical" has been our motto and our endeavours in the past corroborate it. We seek to provide oppo􀆱unity and resources to anyone who would like to grow as a musician, by hosting open mics and competitions, organising music classes and workshops spanning multiple instruments.
Official Club Email: chords.co@gmail.com
curioCity
We at CurioCity focus on giving underprivileged children the missing edge that they are deprived of due to inherent limitations of formal education. We believe in enabling students to learn in a friendly, fun, participative way. We would like to help them to develop into curious, creative, and informed citizens who can rightly assess their capabilities, to identify their worth and use this information to benchmark their potential against their peers when they grow up.
We reach out to students in government/municipal schools and initiate our well-structured programs through a strong and dedicated pool of student volunteers and engage classes at these schools on a daily basis.
Official Club Email: wecuriocity@gmail.com
ECOLOGICAL CONSERVATION & HABITAT RESTORATION ORGANISATION (ECHO)
Ensuring the conservation of the environment and spreading awareness of the need for its protection is paramount in today's age and time. ECHO aims to instill a sense of responsibility towards the environment and promote the active participation of students in improving the environment. We also support programs that encourage others to reduce pollution, plant trees, minimize wastage at various levels. We want to help members and participants in building a personal commitment to preserving the environment. The idea is to work on campus and participate in service projects at school and in the community. Encouraging advocacy of the use of biodegradable alternatives in our society is another area we look into.
Official Club Email: echomanipal.org@gmail.com
EK SANGHARSH
Ek Sangharsh believes in the value of returning back to society in several ways, and play our part in making society a better place. We organize educational trips to underprivileged schools in various domains, such as science, coding, and recreational activities such as art competitions. We also organize welfare trips to orphanages and old age homes, to provide value in terms of goodies, playing games and, in the process spending time and getting to know them. We organize "green" trips such as Clean-up drives to make society a cleaner and greener place.
Official Club Email: eksangharsh.mitmanipal@gmail.com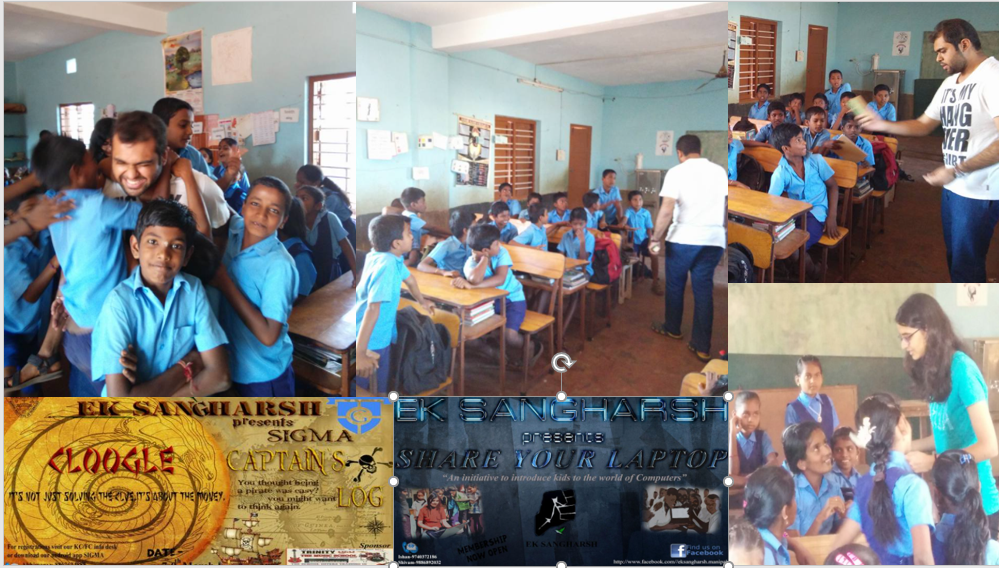 EVOLVE
Physical Education caters to providing physical fitness, which is an important component of wellness. Evolve, started on 2nd November 2019, the one and the only fitness club of MIT offers this platform to any individual who commits to being fit both physically and mentally through various activities, workshops, events, and more. In the club, we provide extensive knowledge in all areas of body fitness including nutritional information, exercise tips, strength training, injury and recovery education and, more such knowledge.
Evolve also provides for various types of fitness training which include strength & conditioning, yoga, calisthenics, bodybuilding, endurance training, and other functional exercises. As a club, we hope to see a healthy and more healthy lifestyle of every individual by inspiring them to make wellness their favourite habit, after all, strong is the new beautiful.
Official Club Email: evolve.mit@gmail.com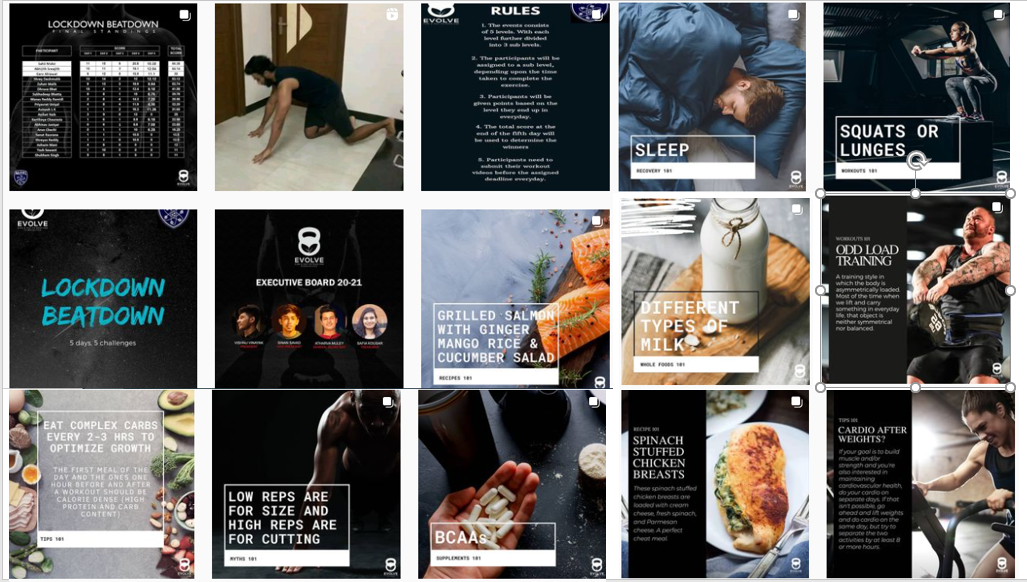 GLAM&GLITZ
We at Glam&Glitz have a very friendly yet hardworking environment which has been maintained and will be maintained in the future. We try to cover every aspect of fashion being a fashion club, from ramp walk, modeling, and photoshoots to makeup and designing our own costumes. We try our best and let each and every member of the club participate in some way or the other.
Official Club Email: glamnglitz21@gmail.com
GOONJ
It aims to give a platform to the enthusiasts of Hindi poetry and literature, where they can discuss and promote the language by participating in competitions held in and around Manipal (including several open mics organised by the club) as well as in outstation fests like Unmaad of IIM Bangalore. The club also works under the motive of spreading awareness and raising the voice for a good cause, through poetry and its online presence. We, as a club also believe in promoting Indian culture. Every year we organise Durga Puja with a touch of Hindi poetry on topics like women empowerment and women safety.
Official Club Email: mahegoonj@gmail.com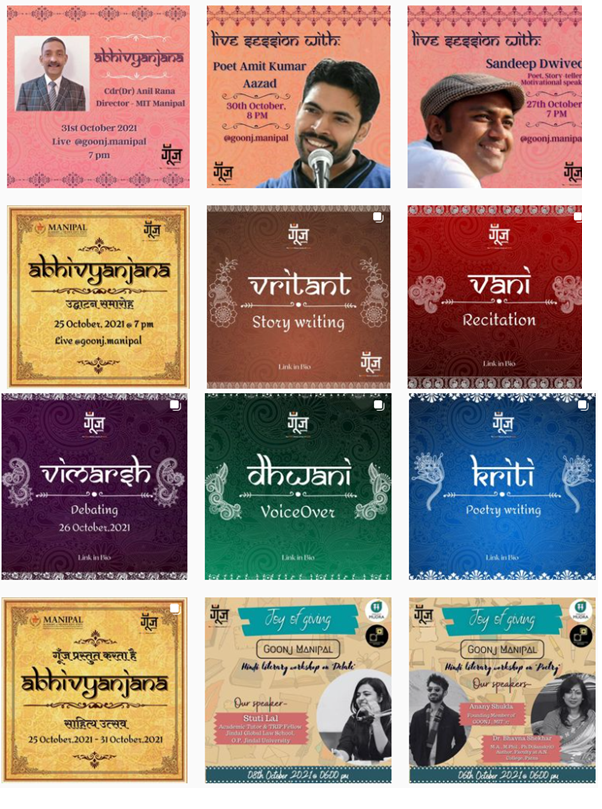 HUMAN POWERED ENDEAVOURS
Human Powered Endeavours is a club that emphasizes spending time outdoors-cycling, trekking, in a world where a sedentary lifestyle is becoming the norm. We organize bicycle rides to places like Kapu, Delta, Agumbe, Kundadri and other places, birdwatching sessions in and around Manipal, and treks to scenic locations like Gundupade, Ajjikunj.
Official Club Email: hpe.manipal@gmail.com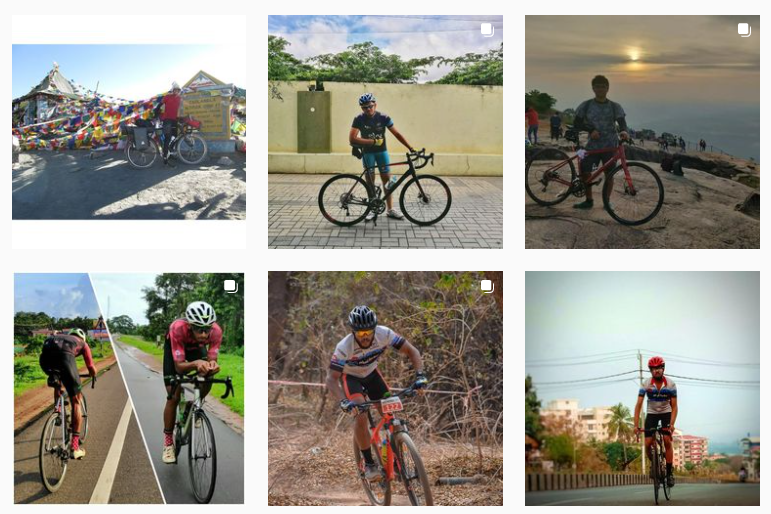 THE OFFICIAL LITERARY, DEBATE AND QUIZ CLUB  (LDQ)
LDQ promotes and practices facets of the categories of Literature, Debate and Quiz. The activities practiced and promoted are all also events at cultural fests, and tournaments across the country. Our endevour is to perform and excel at these outstation fests and tournaments. We wish to introduce and help you develop these skills and understand the impact of possessing such skills.
The specifics of each society under the club are
QuizSoc: Multiple types of Quizzes, ranging from India, Pop culture and technical
DebSoc: British and Asian Parliamentary Debating and Debating workshop
LitSoc: Creative Writing, JAM, Charades, Slam Poetry, PotPourri
Official Club Email: ldqmit@gmail.com
LEADERS OF TOMORROW
We at Leaders of Tomorrow focus on the overall development of students, to make them fit to lead in both corporate and social lives. We aim to create an environment of civil discourse and discussions over issues plaguing the modern world, which we emulate in ManipalMUN, our flagship event, and one of the biggest MUNs in the south circuit. We also organize "CAMBIAR," which introduces freshers to the diverse clubs present in Manipal. We now maintain a distinct identity as Manipal's leading club for political discourse.
Official Club Email: lotmanipal@gmail.com
MANGA AND ANIME CLUB (MAC)
The Manga & Anime Club is a focused and enthusiastic cultural club. We at MAC seek to unite the growing fandom of anime, manga, games, and novels. We provide a forum for open discussion and most importantly, allow all to revel in the brilliance of these art forms. The heart of this community is sharing the excitement we feel towards these media and relishing the enjoyment we receive from them.
MAC engages in the celebration of Japanese culture and media through its myriad of cultural events which are open to anyone who finds themselves intrigued by these works. Besides regular events, members of the club with artistic or writing talents are continuously encouraged to further their skills and display their talents while keeping in line with their interests.
Official Club Email: mangaanimeclubmit@gmail.com
MiT LIVE
We are the video media body of MIT covering a range of events occurring at our campus. We cover the events throughout the campus and provide information through video publications. Our club engages students who exhibit interest and talent in photography, videography, acting in short videos, editing, and similar tasks.
Official Club Email: mitlive.manipal@gmail.com
MUDRA - The Imprint
We at Project Mudra promote education and learning in government schools in subjects such as Vedic Math, Computer Applications, Spoken English, life skills, and extracurricular activities, also develop practical skills in students.
Official Club Email mudra.manipal@gmail.com
MUSIC AND FINE ARTS CLUB (M.A.F.I.A.)
Music and Fine Arts Club is one of the oldest cultural clubs in MIT, Manipal that provides an open platform to all the budding artists, musicians,  vocalists, and dancers, to showcase and share their talents among other like-minded students. MAFIA is not just a place for young talent - it also encourages people interested in various creative domains, with no prior knowledge regarding the same, to grow as individuals. We conduct several competitions (Music, Art and Dance), events, open mics, art exhibitions, and shows throughout the academic year. Uplifting the creativity of our members is of the utmost priority of our club.
Official Club Email: mafiaclub.mit@gmail.com
NAQAAB FILMMAKING
The club aims to enlighten the students about the importance of cinema and its influence on society. We want to present students with an opportunity to show us the world through their eyes. We also hold screenings of unique movies that help us build a fun and sociable environment. These films often acquaint the members of our club with various cultural backgrounds. These screenings are often followed by a round of analysis by our members where they introspect the film and also challenge each other's views in a healthy way. Scriptwriting roundtables and various workshops also make up a path of our activities. These activities help the members learn through interaction and discussion.
Official Club Email: naqaabfilms@gmail.com
NUDI
We are the Kannada Literary, Cultural, and Teaching club of Manipal. One of our primary objectives is to teach the state language of Karnataka- Kannada to all the non-Kannadigas and to minimize different types of language barriers in Manipal. We also focus on preserving the culture, traditions, festivals of Karnataka by celebrating them and also acquainting all Manipalites with them. Apa􀆱 from that we hold inter-college literal and cultural competitions during the academic year. We believe in social participation through cleanliness drives like 'Swachh Bharat' and collaboration with other clubs for volunteering activities. We also celebrate the grand 'Kannada Rajyotsava' function on 1st November every year.
Official Club Email: nudi.manipal@gmail.com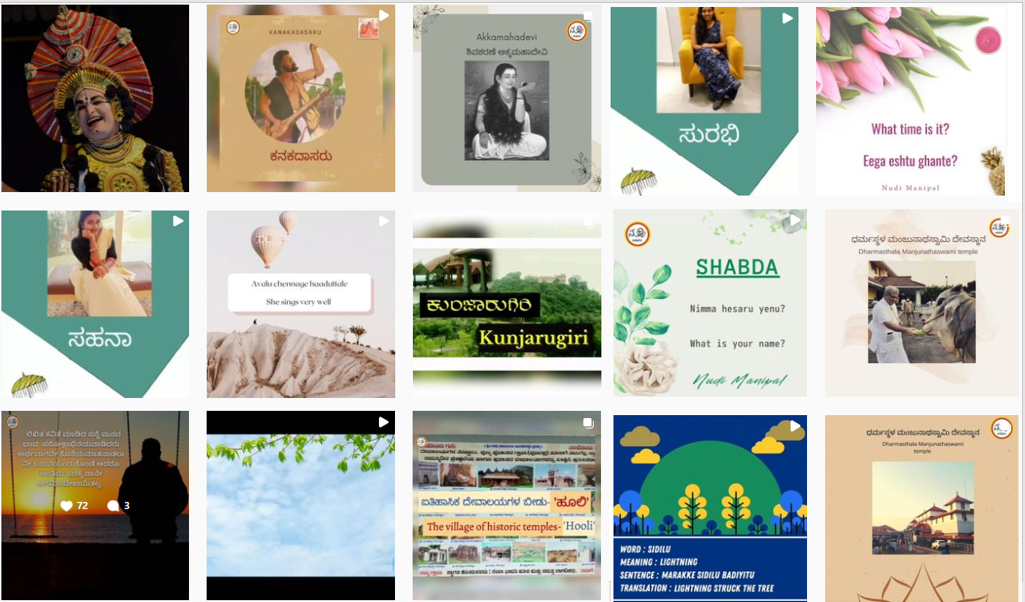 THE PSYCH CLUB, MANIPAL
The Psych Club, Manipal comprises of a group of individuals yearning to understand the "omnium gatherum" of an intellect that is the human mind and exactly what makes it tick. We strive to increase understanding and generate awareness about the field of psychology, facilitate interaction among students as well as to conduct research.
Official Club Email: thepsychclubmanipal@gmail.com
RED X
RED-X has two wings DISHA (social wing) and ADVENTURE-X. In the social wing, Red-X carries out umpteen donations from books, clothes, bags, blood, food, and other necessities. It also helps underprivileged children by teaching them on a regular basis. The DISHA wing is also responsible for various awareness talks and campaigns.
Through the adventure wing, RED-X carries out various treks and adventure activities. From the Himalayan trek to hiking in the Kudremukh, Red-X soars high in its adventure activities.
Official Club Email: redxmanipal@gmail.com
ROTARACT CLUB OF MANIPAL
With the motto as "No work beneath us, No task beyond" the club, comprising of students from various colleges of MAHE, conducts Community Contact Programs (CCPs) consistently, on every Sunday as a way to connect with the less fortunate and help them. The signature event held in every odd semester is "Dhol Baje", the biggest cultural night of Manipal as well as a fundraiser for charity. Apart from these, Blood Donation Camps, Cloth Donation Drive, Swachh Bharat Abhiyan, Disaster Relief Campaigns, and Pitch Fever are integral parts of the club's activities.
Official Club Email: rotaractmanipal3182@gmail.com
SCIO FOUNDATION
SCIO Benevolent Foundation is an NGO registered under the Ministry of Corporate Affairs as a Section 25 company. SCIO strives to bring a prominent change in the major fields of rural education, career development, health for the underprivileged, and awareness of menstrual hygiene through our four flag ship events, Veda, Vidya, Vaidya, and Su-khoon.
Veda: An effort to connect rural students with creative minds from different walks of life, a talk session with celebrated speakers sharing their stories to ignite young minds. 
Vidya: Vidya is a one on one informative session focused mainly on high school students to give them a head sta􀆱 on the immense career possibilities that lie ahead.
Vaidya: A health camp to cater to the basic needs of underprivileged workers, offer free health checkups, and access to medical advice.
Su-khoon: A three-event drive to promote awareness about menstrual hygiene and to break the mental stigma of menstrual taboos. Under Su-khoon, SCIO conducts an open impromptu discussion about the period talk, an open virtual platform to share 'Menstrua􀆱' in the form of paintings or poetry, and also conducts a cloth pad distribution in rural areas of Manipal
Along with these events, we organize visits to old age homes and orphanages.
Official Club Email: sciofoundation.mit@gmail.com
SHOWSTOPPERS
Are you a dance enthusiast or a dancer waiting in the wings to explore the various forms of dancing? Showstoppers provide the learning atmosphere for potential and aspiring dancers by teaching and learning various dance styles like Bhangra, Indian Classical, Hip Hop, and Contemporary. We give them the means and encouragement to pursue their passions. We strive to spread the dance movement as a way of self-expression which is a way to connect to the pa􀆱 of yourself that yearns to communicate your passions with the world.
Through dance workshops organised and hosted by our club, we bring esteemed professional dancers that provide a glimpse of the technicalities of dance allowing you to create and hone yourself as a dancer.
Official Club Email: crewtheshowstoppers@gmail.com
THE PHOTOGRAPHY CLUB MANIPAL
From giving people endless memories to cherish in the form of photos and showcasing the best in people through photography, videography, along with graphics, we at 'The Photography Club, Manipal' aim at growing and improving the creative community everyday. We plan photowalks and workshops alongside holding a photography fest where people can unleash their creativity without any bounds.
Official Club Email: pcb.manipal@gmail.com
THE THINK TANK
The Think Tank is a forum that aims to help motivate young visionaries with an idea. It opens doors to millions of opportunities to give young minds a window to be the change the world needs. We aim to motivate each and everyone to harbor their passion, to innovate their thoughts to fuel curiosity, and to create an environment with no constraints on one's train of thoughts.
Our motto being: Motivate. Innovate. Create.
Official Club Email: thethinktankmit@gmail.com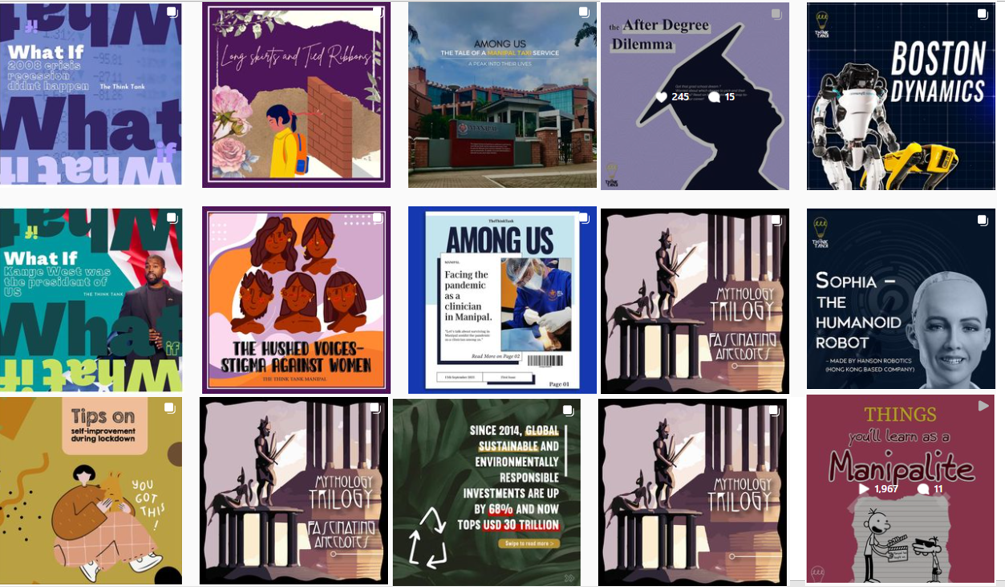 YES!+ CLUB, MANIPAL
At the Yes!+ Club, we enhance self-awareness, confidence, focus, interpersonal skills, and leadership qualities in students through powerful yet simple techniques and activities. We look at equipping students with efficient stress coping techniques, a broader perspective, and spreading awareness about a healthy lifestyle. We wish to familiarize the students with yoga techniques, Mind-Management skills, and Self-Help techniques and engage students in team building activities and initiate social causes with a sense of volunteering spirit, as well as bringing the teachers and students together through workshops, social work, guest talks, musical evenings, weekly follow-ups to enhance the campus life experience of the MIT.
Official Club Email: president.yesplusmanipal@gmail.com
180 DEGREE CONSULTING
180 Degrees Consulting (180DC) is the world's largest university-based consultancy, providing socially conscious organizations around the world with very high quality, extremely affordable consulting services. We are committed to working with organizations to develop innovative, practical,  and sustainable solutions to the challenges they are facing. Our organization caters to dedicated, passionate, motivated, and creative students powered by innovation in the field of consulting.
Official Club Email: manipalacademy@180dc.org