Curiosity over Clarity: Dr. Rajeev Suri's Return to his Alma Mater
Also watch Youtube videos - "In Conversation with Mr Rajeev Suri"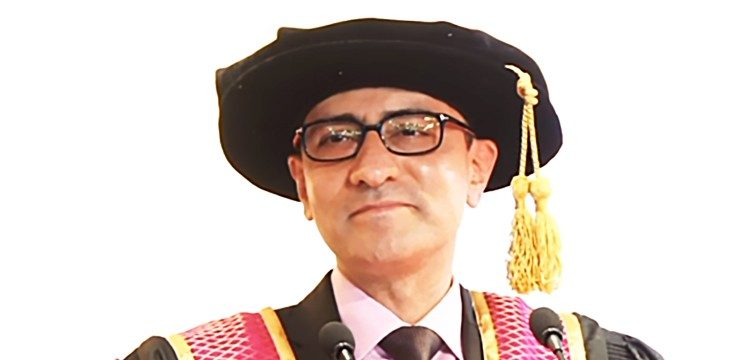 Day 1 : 19.11.2016
As a precursor to the Diamond Jubilee Celebrations of Manipal Institute of Technology, one of the college's most distinguished alumni, Dr Rajeev Suri (Chief Executive Officer, Nokia), was felicitated with an honorary doctorate at the 23rd convocation of Manipal Academy of Higher Education.
The proceedings began with a formal welcome by Dr. G K Prabhu (Director, MIT), followed by an introduction of Chief Guest Dr. Suri by Dr. Hebbar (Chief Executive Officer, MUTBI) where he briefed the audience about Dr. Suri's remarkable achievements. Eager to take questions from students in attendance, Dr. Suri gave only a brief speech, where he fondly recollected his time spent in college. Recalling his time at the D-16 Hostel Block as one of the best periods of his life, he fondly reminisced the time he spent there with his friends.
Dr. Suri answered a series of questions compiled by the Student Council. He spoke regarding the importance of soft skills for an engineer and on his time spent working for the United Nations Broadband Commission. When asked about how college helped improve his management skills, Dr. Suri credited his time spent as the secretary of Sheetal Mess - where he learned how to work on a limited budget.  He also attributed an improvement in his Public Relations skills to the time when he helped one of his batch-mates campaign for the Student Council elections. Dr. Suri spoke of his transition in college from an introvert to a confident and self-reliant person – which resonated with every student trying to find the right balance.
'Curiosity over clarity', stated Dr. Suri, was his mantra for success. He advised the students to leave their comfort zones, and to continually explore new horizons. After the event, he visited the workshops of MIT to see the various student projects. In an interview with The MIT Post, he praised the formation of the MU Incubation Cell and stressed on the importance of an entrepreneurial spirit.
"I think we need more of that because ultimately we have to teach a lot of students to be entrepreneurs. Whether they want to be entrepreneurs or whether they want to work in a company. This sort of pre-activity, out-of-the-box thinking comes from things like these. Somebody told me that a lot of students are not going home because they want to finish their projects, and that takes a lot of passion and care."
His confidence and enthusiasm to learn left a lasting impression on the audience and instilled in them a fervour to succeed.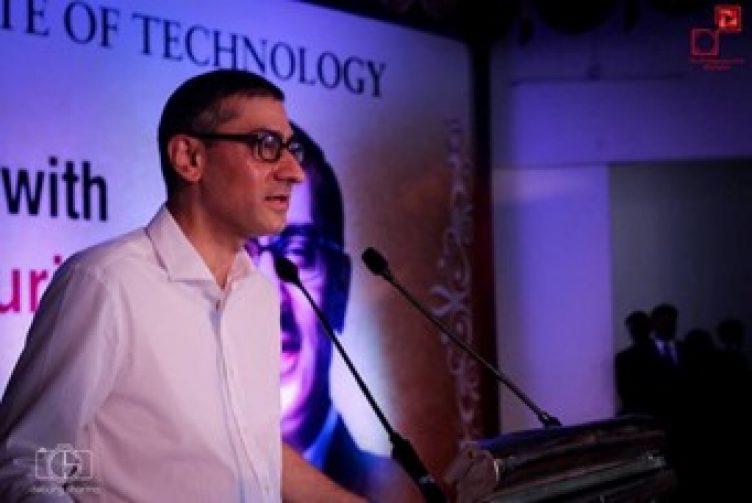 Day 2 : 20.11.2016
On the 20th of November 2016, the second day of the 23rd convocation of Manipal Academy of Higher Education was held at KMC Greens. A total of 5,260 students were conferred with degrees from their respective institutions.  The occasion commenced with a ceremonial procession with flag bearers from constituent institutions of MU. This was followed by a speech from the chief guest, Dr. Rajeev Suri. A graduate from the batch of 1989, Dr. Suri mentioned two major inflection points that mould today's world - one in technology and the other in the established world order. The dramatic changes that became evident from his graduating year to the present became the basis of his speech.
He emphasized on the fact that globalization has persisted in the last century - stating that passports, which were a rarity many years ago, eventually became a necessity as a citizen. He said that as a result of globalization, opportunities both within the country and overseas have born fruit. Global trade has become substantial, multilateral agreements have been put in place among different countries, people have been emancipated from extreme poverty, new jobs have been created, and overall productivity has increased.
Dr. Suri urged the graduating students to always learn the best from the past and move forward into the future with vigour. Thereafter the graduates took oaths dedicating themselves to excellence, integrity, and professionalism. The Batch of 2016 had a new confidence instilled in them as they stood at the threshold of one of the biggest transitions in their lives.
"In conversation with Mr Rajeev Suri"  - Interaction Videos - YouTube version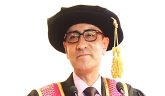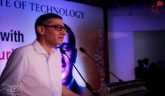 Rajeev Suri's commencement address to the graduating class at Manipal Academy of Higher Education
How does it feel to be back to your Alma Mater, MIT, Manipal..??
How did Manipal contribute to your leadership skills?
Was the transition from technical to managerial field natural?
What is United Nation's Broadband Commission all about?
Do you recall any beyond the classroom special memories of MIT, Manipal?
Did you experience any personal transition at MIT Manipal?
Were there moments of hesitation in life?
How do you ensure creative thinking among employees?
What are your views on skill sets required for engineering graduates?
What was your mindset when you joined engineering?