Manipal Sudoku Championship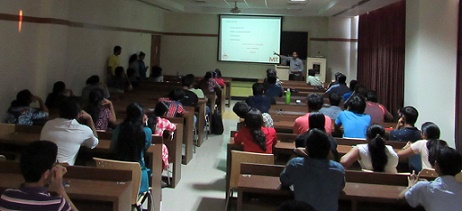 The Department of Computer Applications organized "Manipal Sudoku Championship" with the support of MIT Diamond Jubilee Committee, Faculty Club, and Student Welfare. This is a series of four contests throughout the year, and one finale. The contest is open to any members of Manipal Group (Students, Alumni, Staff, and relatives of the Staff).
The first competition of the series was conducted on the 3rd of March 2017 at the Innovation Center. The Department's MCA Student Volunteers worked on the planning, posters, website & app design, publicity, and management of the event.
There was a healthy response from participants – with a headcount of 55. The contestants were very satisfied with the uniqueness, structure, and smooth execution of the event. The Department believes that the success of the first round will invite a bigger participation for the subsequent rounds - in April (1st week), August (last week), September (last week) – followed by the finale in October during TechTatva.