One Day Intel Nervana AI Academic Workshop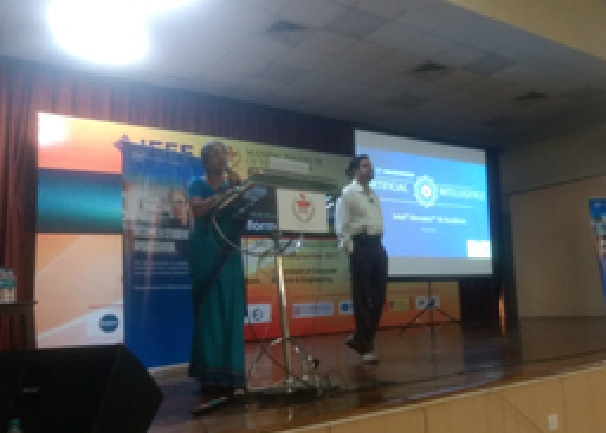 One Day Intel Nervana AI Academic Workshop
Theme:
To introduce Intel tools & libraries for machine learning and deep learning techniques. Create awareness about Intel student developer program.
Inauguration function:
The inauguration function witnessed Dr. Ashalatha Nayak, HOD, CSE. The workshop was officially inaugurated by Dr. Ashalatha Nayak.
Stakeholders:
The workshop was conducted by three resource persons from Calligo technologies (trusted intel training partners) namely Mr. Jay Mahalingam, Mr. Pranav Nair and Rakesh Madvi. They are industry professionals working on latest Intel HPC Tools & Technologies.
The workshop was organized by Dept of Information and Communication Technology & Dept of Computer Science and Engineering. The event was led by Dr. Balachandra, HOD, ICT, Dr. Ashalatha Nayak, HOD, CSE and coordinated by Mrs. Veena Mayya and Mr. Arjun C.V & Mr. Chetan S.
The workshop witnessed a total of 50 participants across the two departments of CSE, ICT. Both undergraduate and post graduate students have participated in the workshop.
Valedictory function:
The valedictory function witnessed by Dr. Radhika M. Pai, Professor, ICT & Dr. Ashalatha Nayak, HOD, CSE. Vote of thanks was proposed by Mr. Arjun C.V.
Date and Venue: 20th September 2017, Library Auditorium.