PING 2.0.1.7 - Department of Information and Communication Technology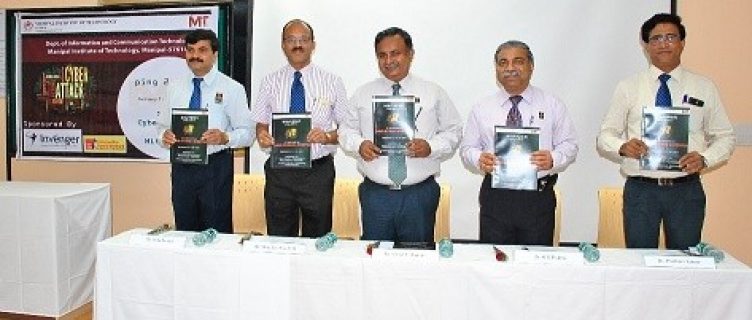 Annual workshop PING 2.0.1.7 was organized on the theme "Cyber Security and Mitigation" which focused on the dark side of cyber security. The workshop started with an inauguration function for which the chief guest was Dr. Vinod V Thomas [Registrar (Evaluation), MU] and presided over by Dr. G. K. Prabhu, Director MIT.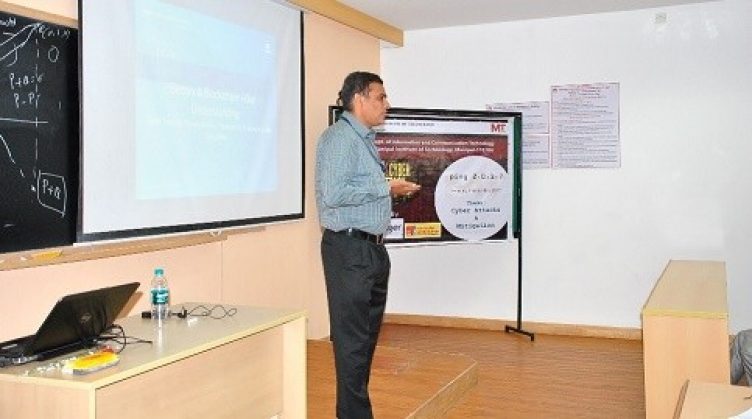 The first session was on Applied Cryptography by Dr.Rajan M A from TCS. It emphasized on advancement in cyber security which is mainly need-driven. Cryptography techniques develop on a daily basis, and a talk on various cryptographic methodologies was the need of the hour.
Dr. Rajan continued his presentation with a second session on block chains and Bitcoins. He spoke about this emerging field of cryptocurrency - highlighting how close it is to household ubiquity. Further, he compared bitcoin and blockchain ciphers, before moving on to the mining of cryptocurrency.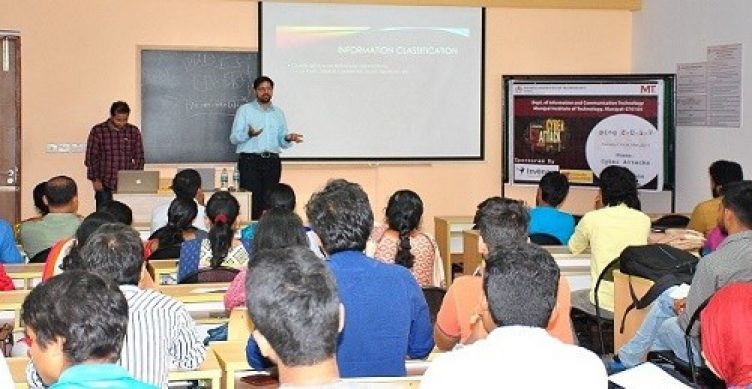 The session also included a few hacking demos and examples focused on penetration testing. This showcased the vulnerabilities present in system security. They further spoke about techniques to safeguard our systems from malicious intent – elaborating on different ways in which we can secure ourselves from hackers, thus keeping us one step ahead in a generation where cyber security is yet to leave the textbooks.
The workshop was concluded with a valedictory function, for which the chief guest was Dr. B. H. V. Pai, Joint Director MIT. All the participants gave a healthy feedback about the contents of the presentation, thus making it a resounding success in cyber awareness.