Run For a Lifestyle – MIT's Diamond Jubilee Ultra Run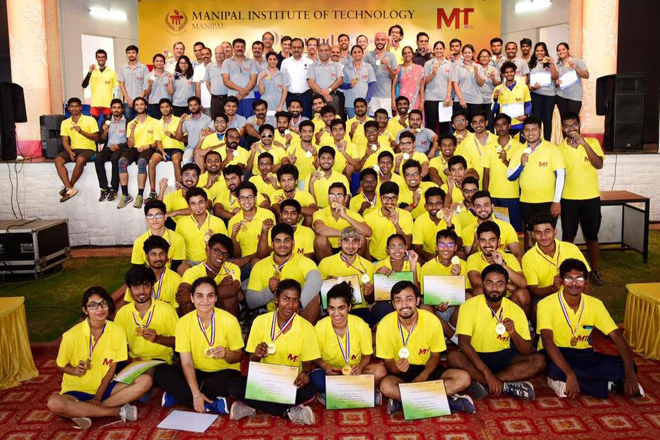 On a drive to promote healthy living, a team of MITians ran from Mangalore to Manipal on Republic Day. The Ultra Run, organized the by Human Powered Endeavors Club, took off on the wee hours of Thursday morning.
The brainchild of Mr. SSS Shameem, Assistant Professor in the Department of Computer Applications, the Ultra Run was received with extreme enthusiasm by students, alumni, and faculty alike - garnering over 450 registrations, of which a select group of 55 were shortlisted for the main event.
The participants embarked on the 66km long run at 5:45 AM in the morning from KMC Mangalore. They were accompanied by adequate paramedics and volunteers and, as they covered the distance to Manipal, several onlookers applauded their resilience. Upon their arrival to the MIT campus, the runners were welcomed by the Director and Joint Director; followed swiftly by a distribution of certificates.
Dr. GK Prabhu lauded the grit and endurance demonstrated by the runners and appreciated the efforts put into this event to carry it out on such a large scale. The palpable excitement on the faces of the participants was hard to miss and they were eager to engage in such activities in the future as well.
The Ultra Run, due to the commendable hard work put into it by the organizers, was a tremendous success.