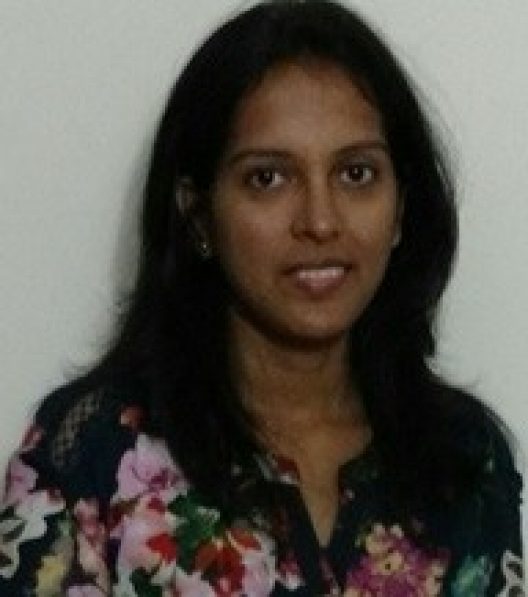 Associate Professor
MBBS batch coordinator and integrated co-ordination committee coordinator, department incharge
Department of Pathology
Qualification: MD Pathology, pavithra.p@manipal.edu
CURRENT ACADEMIC ROLE & RESPONSIBILITIES
Batch and Integration committee co-ordinator 


Teaching of MBBS, BDS and allied health students

 
SUBJECTS CURRENTLY TEACHING
| Subject | Subject code | Semester |
| --- | --- | --- |
| Pathology | | |
ACADEMIC QUALIFICATIONS
| Degree | Specialisation | Institute | Year of passing |
| --- | --- | --- | --- |
| MD | Pathology | Mysore Medical College and Research Institute | 2011 |
Experience
| Institution / Organisation | Designation | Role | Tenure |
| --- | --- | --- | --- |
| PSGIMSR Coimbatore, India | Assistant Professor | | July 2011 - January 2011 |
| Sri Siddhartha Medical college, Tumkur | Assistant Professor | | May 2013- August 2015 |
| Melaka Manipal Medical College, Manipal | Assistant Professor | | October 2015 - February 2017 |
| Melaka Manipal Medical College, Manipal | Associate Professor | | February 2017 till date |
AREAS OF INTEREST, EXPERTISE AND RESEARCH
Area of Interest
Diagnostic Pathology
Area of Research
Diagnostic Pathology
Pavithra.P, Sindhura Lakshmi Koulmane Laxminarayana, Chethan Manohar, Sushma Belurkar, Nikitha Valerina Kairanna.Transition from morphologic diagnosis to immunophenotypic diagnosis of acute leukemia- experience of establishing a new flow cytometry laboratory. Journal of hematopathology 2019;12 (4):191-199
Pavithra P, Hasan R. A clinicopathological study of pilomatricoma in a tertiary care centre. Int J Pharm Bio Sci 2017 Apr; 8(2): (B) 266-269
Pavithra P, Rashmi MV. Utility of cytodiagnosis in the management of thyroid lesions. IJPBS 2014 Oct; 5 (4): B 1173-1182.
Rashmi MV, Pavithra P, Shivakumarappa GM. A Tete- a- tete of benign, borderline and malignant fibrohistiocytic tumour. Iran J Pathol 2016; 11 (3): 286-290.
Pavithra P, Praveen Kumar S. The role of decoy cells in urine cytology in detection of polyomavirus infection in post renal transplant patients. Int J Cur Res Rev 2016 July; 8 (13): 28-30.